Received via email from Mr. Ed.....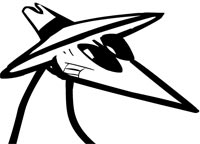 INTEL Update (Real News) via email - "Intel Compilation" 7/14/18
The Deep State are trying any way they can to discredit / eliminate Trump.
Trump was asked to run in 2013 by the military to stamp out the monsters in D.C.
Franklin Delano Roosevelt confiscated our parents gold and silver. (the Great Depression of 1929 was a False Flag)
"Delano" was a Chinese Drug Lord in charge of the Territorial United States heroin and opium trade in China.
The Rothschilds are taking out insurance policies on key employees and killing them to collect. (so far 2000 have died suspiciously)
Russia is telling its people about the extraterrestrials.
66% of Russians believe in a shadow government that runs things and it is real. (most Americans are clueless)
Under the new Quantum Financial System, monies are being transferred in a 24 hour time frame instead of 5 days.
It has proven to be unhackable by the cabal banksters.
Credit card theft is been put to bed.
Microsoft used stolen money to get started. (Gate's future is iffy)
Arizona has given out free energy devices already.
Quantum Computers will be coming which are far superior to our present systems which will become obsolete.
Trump and Putin are meeting to accept the surrender of the Queen and Dracos.
Coffee Beans and Chocolate will not grow on any other planet except earth.
There are around 200 million races in the universe.
Here are the ones that are here on earth:
Andromedans - 17,000


Atlanteans - not known


Ant people - not known


Elephant people - 27,000


Lyrans - 66,000


Myans - 10,000


P Talls - 5,000
Presently alien teams are rooting out underground aliens mostly in the western U.S.
By this fall much will be uncovered.
The Jet Blue incident (at JFK a few weeks ago) was an attempt by the deep state to hijack that flight and create another 911 type incident. (the secret service had figured all of this out and the incident was averted)
A new electrical transfer system is coming to every home so no more cords to any appliance as it will work similar to WIFI. (wireless)