Ascension with Mother Earth and Current State of Affairs
Tuesday, February 21, 2017
Mike Harris: Benjamin Fulford is the guest
http://www.veteranstodaylive.com/2017/02/20/mike-harris-benjamin-fulford-is-the-guest/
Posted by enerchi
at 2/21/2017 11:25:00 AM


Trump Admin Infested With Pedophiles?
February 20, 2017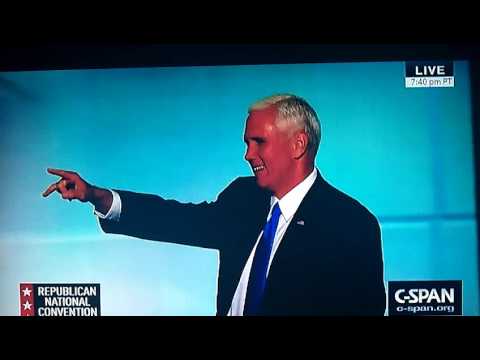 (At the GOP Convention, Pence made sign of Baphomet. Accused of being a pedophile.  Trump's LBJ?) 
Recent insider revelations confirm that humanity is held bondage by a satanic cult, the Illuminati, that uses satanic ritual murder and pedophilia to compromise & control many leading politicians. The insider says that Trump's "path to greatness" 
lies in exposing this massive child trafficking network which, like the drug trade and the mass media, is run by the CIA and other government agencies. The problem, however, is that Trump himself may be  compromised. And he is surrounded by people who have been implicated, beginning with the Vice President Mike Pence. 
Vice President Mike Pence has been implicated in the pedophile scandal that has the establishment in a panic. According to former CIA analyst Robert David Steele, General Michael Flynn was not dismissed for talking to the Russian ambassador and lying about it. He was fired because he had information on a close friend of Pence who is a pedophile. This is consistent with the fact that Flynn's son was also fired during the campaign for tweeting about pizzagate. (See also)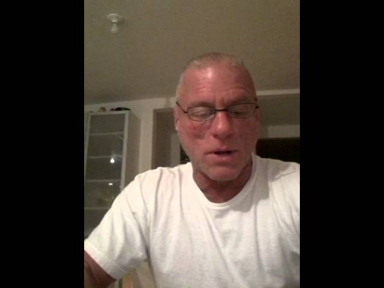 More concerning is that Tory Smith, left, has
a series of youtubes
accusing Mike Pence of being a multiple child rapist and murderer. Smith, who claimed to be a victim of satanic ritual abuse himself, makes a series of frankly crazy assertions. However, he predicted that Indiana State Police would kill him, and indeed, as of July 2016, he is dead. 
Posted by enerchi
at 2/21/2017 11:21:00 AM


Monday, February 20, 2017
Sir Edward Heath, former Prime Minister of England, stands accused of rampant pedophilia and participating in ritualistic child murder by former police officers and alleged victims.
In recent months,
high-ranking politicians
,
attorneys, doctors and others
have been accused or caught participating in depraved acts involving the sexual abuse of children. While the media has largely shied away from these stories, there is no denying that the tide of arrests is developing into something truly unprecedented. However, these revelations involving the widespread practice of pedophilia among the world's wealthy and powerful pale in comparison to explosive new testimony and allegations that surfaced over the weekend regarding the disturbing private life of former Prime Minister of England, Sir Edward Heath. While
many noted "conspiracy theorists"
have long asserted that Heath was a pedophile of the worst order, a lack of witnesses and public attention as well as an alleged and highly sophisticated cover-up kept these allegations on the sidelines.
Now, several new witnesses – former victims and high-ranking officials – have come forward, accusing Heath of unimaginable atrocities against England's most vulnerable. The first of these allegations to surface came to light this past Sunday when the Daily Mail revealed that Wiltshire Chief Constable Mike Veale
regards the accusations against Heath
as "totally convincing" and "120% true." Veale has been investigating allegations against Heath since
the pedophile scandal surrounding BBC icon Jimmy Savile
broke in 2015. Savile, a close friend of Heath, was found to have abused more than 500 children,  acts which were long covered up by the "establishment." Since Savile scandal became public, more than 30 people have come forward with claims of sexual abuse against the former Prime Minister. Veale also supported claims that Heath's crimes had come to light much earlier, some dating back to the late 1980s, but had been covered up due to Heath's powerful stature.
After Veale's confirmation that he and others in the police force were fully convinced of Heath's guilt, several women who had accused Heath of sexually abusing children for years dropped fresh allegations just today. These women
claim that Heath not only raped children
, but ritually murdered them. According to the new accusations, Heath was part of a satanic sex cult run by the women's parents and was involved in the murders of an estimated 16 children. If true, Heath would have been one of the worst child murderers in British history. The women had initially made these same claims in 1989 but were ignored by police at the time. These allegations are just one of the many probes being pursued by British police in the investigation overseen by Mike Veale. The investigation has so far cost British taxpayers over
£
883,431. 
Posted by enerchi
at 2/20/2017 11:51:00 PM


https://youtu.be/kd1V0p_-5iA
Thank you to Sitsshow.Blogspot.com for the following notes......
Notes from Friday, February 10th, 2017: 
Revealing the Five Alliance Groups
Dave Wilcock Introduction:
Gaia TV is hiring, 20 plus positions, check on gaia.com.
Thank you to all who prayed for healing of Corey when he fell ill and went to the in hospital.
Today's talk is a summary of Corey's experience interspersed amongst David's history.
David's Early History and Evidence of Non-Terrestrial Activity on the Moon:
In 1993, he learned of the planned slow release of advanced technology/hidden technology through college professor who had worked at NASA. 
Other influences were Richard C. Hoagland and Mars photos; physical evidence of structures on the surface; air brushing of photos; evidence of glass shards/structures.
Corey added that ships/crafts are also left on surface of the Moon by ET groups as reminders of past wars, seeding the consciousness by allowing exposure of evidence. But NASA redacts it likely as part of partial disclosure. Even comics of space travel to the Moon in the 1970's were part of seeding of consciousness.
Images:
Square shaped crater on the Moon (bottom left). 
Posted by enerchi
at 2/20/2017 06:33:00 PM


Joe Martino
February 20, 2017
New and strange footage from NASA's live feed of the International Space Station appears to show six large objects scurrying by. This is not the first time this sight has been seen, but this instance contains unique characteristics.
As you can see in the live video below, relayed by the American space agency, the objects flying by move from the right of the screen towards the left. Unlike previous instances where only 1 object comes into frame, this video contains six UFO's that are resulting in n outcry for explanation from viewers.
The phenomenon was originally spotted by a UFO enthusiast at
Streetcap1
who shared the clip with the popular YouTube channel called SecureTeam10. They are a group of UFO experts who track down clips, investigate footage and put their findings out to an eager audience online.
Posted by enerchi
at 2/20/2017 06:27:00 PM