https://youtu.be/RkFTTBwV8os
Assassin shouts 'Allahu Akbar, don't forget Syria' after shooting Russian ambassador (GRAPHIC VIDEO)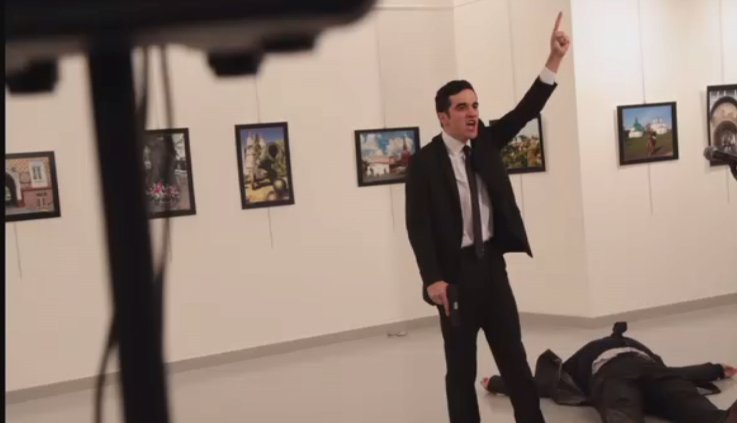 The Russian ambassador to Turkey has died after being shot by a gunman in Ankara, where he was attending a photo exhibition, the Russian Foreign Ministry has confirmed.
"This is a tragic day in the history of Russian diplomacy. Today, Russian Ambassador to Turkey Andrey Karlov died after being shot at during a public event in Ankara
," Russian Foreign Ministry spokesperson Maria Zakharova said on Monday evening.
The assault on the Russian ambassador is an
"act of terrorism
," she added.
"We are in touch with Turkish officials, who assured us that there will be a thorough and comprehensive investigation [into the case]
," Zakharova said.
The ambassador, Andrey Karlov, was shot as he was delivering a speech on the opening of the exhibition "
Russia in the eyes of Turks."
Read more at .....
https://www.rt.com/news/370774-russian-ambassador-shot-ankara/