https://youtu.be/uZlmcyVDdfc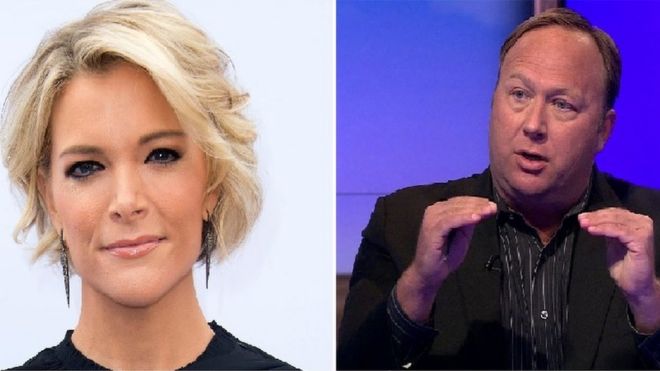 An interview by NBC's anchor Megyn Kelly with InfoWars conspiracy theorist Alex Jones has angered families of the victims of the Sandy Hook shooting.
Finance giant JPMorgan Chase has
pulled
all of its adverts from NBC News until after the pre-recorded interview is aired on 18 June. And Sandy Hook Promise, an organisation formed to protect children from gun violence, announced that Ms Kelly would
no longer
host their annual fundraising gala on Wednesday.
Some social media users have lambasted Ms Kelly for providing Jones with a national platform
"to discuss controversies and conspiracies"
. Jones admits
"some real kids"
were killed at Sandy Hook but has helped push a theory that the Sandy Hook massacre was "synthetic, completely fake with actors".
Read more at ....
http://www.bbc.com/news/blogs-trending-40259209