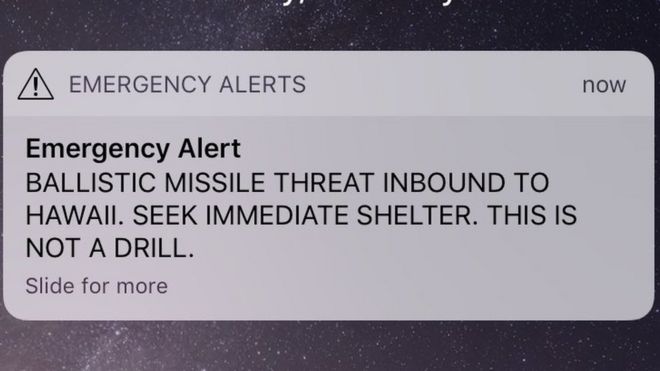 **********************************************************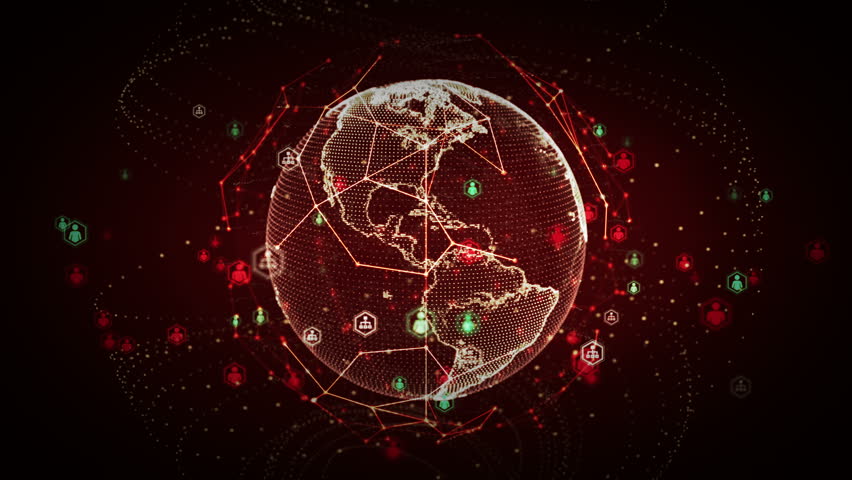 Operation Disclosure
https://operationdisclosure.blogspot.com/
RV/INTELLIGENCE ALERT - January 13, 2018
Yesterday, Jan. 12, an anomaly was detected off the coast of Hawaii which held off the RV release.
Today, Jan. 13, the cabal attempted to nuke the Hawaiian islands and put the blame on North Korea.
(Sources have confirmed that the false alarm today in Hawaii was a cover story. The attack was real. The media had their "North Korea Attacks the Hawaiian Islands" story preemptively ready. The cabal panicked when the attack failed. A cover story was shortly made up and the attack was branded as a false alarm. The Emergency Broadcast System does not lie. Someone pressing the "wrong button" simply does not happen. This was another cabal attempt to derail the transition process by fabricating a war.)
Missile launches were detected in the Pacific Ocean off the coast of Hawaii.
The launches originated from the same anomaly detected yesterday, Jan. 12.
The missiles were immediately intercepted and destroyed.
The anomaly was revealed to be a nuclear stealth submarine.
The nuclear stealth submarine was located and destroyed shortly after the attempted attack.
Planetary scans did not detect any anomalies two days ago on the 11th.
The Alliance believes the submarine originated from another D.U.M.B. located somewhere in the Pacific.
The Alliance is now actively searching for said D.U.M.B.
All legal documents regarding the RV/GCR/GESARA are signed and sealed.
The Chinese Elders are withholding RV authorization until the situation has been resolved.
The Alliance expects to resolve the situation within a couple of days.
In the meantime, the Republic is preparing for the deliveries of the prosperity funds in the U.S.
**********************************************************

Who pushed the button? Anger in Hawaii over Civil Defense bungle that told terrified islanders a MISSILE was rocketing towards them causing thousands to flee to bomb shelters and pray for their lives
The alert was issued to residents' phones at 8.07am on Saturday morning
It told them to seek shelter and warned of an 'inbound ballistic missile threat'
It took 38 minutes for a second phone alert to be issued across the state
By then, terrified residents had flocked to shelters and into their garages
Civil Defense employee accidentally hit alert, was unaware until his phone got it
An FCC investigation into the incident is underway, officials said
**********************************************************
Thanks to ....
http://www.stillnessinthestorm.com
https://youtu.be/iWptxDvlsq0
**********************************************************
Hawaii gets false missile strike alert
https://youtu.be/mrSUROagyDc
**********************************************************
How was Hawaii false missile alert sent out?
https://youtu.be/Q97gEvPXhtg
**********************************************************
Residents "Crying And Screaming" After False "ICBM Threat" Alert Rattles Hawaii; Gabbard Slams Trump
NBC News reports
that
the ballistic missile threat left people "crying and screaming" in Hawaii
on Saturday, the state's officials said the message was sent in error.
California resident Elizabeth Fong is in Hawaii looking to buy a house and received the alert. She said she didn't receive a correction alert, stating it was a false alarm, until 8:46 a.m.

The aftermath of the false alert was "crazy," she told NBC Bay Area, and prompted people to run around on the streets "crying and screaming," wondering what to do.
"I prayed to God and asked for forgiveness of my sins and for Him to protect us," she said, adding that people are still shaken up.
Andy Thammavongsa, who tweeted a screenshot of his phone that showed the time between each alert, lives in Ewa Beach and told NBC in a Twitter message, "Everyone was panicking, the whole island was awake and alert."
He added that "there's nothing really you can do honestly" if the alert were real, saying there's "nowhere to take shelter, the island is only so big."
As we detailed below, many people in Hawaii took to social media during and after the alert.
* * *
Update 1
: Gov. David Ige and head of Hawaii's Emergency Management agency, Vern Miyagi,
told Hawaii News Now
that
the false alert was the result of human error - and boiled down to someone pushing the wrong button.
Oddly, while the local officials proclaimed it an error,
The White House described a false inbound missile alert received by Hawaii residents on Saturday morning as an "emergency management exercise,"
offering no further explanation for the erroneous warning.
Continue Reading at .... https://www.zerohedge.com/news/2018-01-13/hawaiians-receive-inbound-ballistic-missile-threat-emergency-alert
**********************************************************
Hawaii missile alert: False alarm sparks panic in US state
An incoming missile alert plunged residents of Hawaii into panic on Saturday morning before it was declared a false alarm.
Mobile phone users received a message saying: "Ballistic missile threat inbound to Hawaii. Seek immediate shelter. This is not a drill."
State Governor David Ige apologised and said it was caused by an employee pressing the wrong button.
The US government announced there would be a full investigation.
An alert system is in place because of the potential proximity of Hawaii to North Korean missiles.
Continue Reading at .... http://www.bbc.com/news/world-us-canada-42677604
**********************************************************
False Ballistic Missile Alarm in Hawaii Caused by Employee Mistake
MOSCOW (Sputnik) - Hawaii's Governor David Ige said that a false alert warning citizens in the US state of Hawaii of an incoming ballistic missile appeared due to a mistake by an employee with the state's emergency management services.
"It was a mistake made during a standard procedure at the change over of a shift, and an employee pushed the wrong button," Ige told the CNN broadcaster on Saturday. He added that the
warning
was sent to mobile phones, and also appeared on TV and radio.
The US Federal Communications Commission announced that it has launched a probe into the false alert warning.
Continue Reading at ....
https://sputniknews.com/us/201801141060736878-hawaii-missile-alarm-employee-mistake/