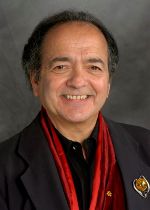 Today top trends forecaster Gerald Celente told King World News it's not just Germany's gold that's missing. Celente discussed other countries missing gold as well as the collapsing global economy. Celente also gave KWN readers and listeners an exclusive second sneak peak at his Autumn Trends Journal. Celente is the founder of Trends Research, and the man many consider to be the top trends forecaster in the world.
But first, here is a small portion of what Celente had to say about the global economy and gold:
"It's not only Germany (who's gold is missing), it's the United Sates, it's all of the countries. Nobody knows what's in Fort Knox. They won't let anybody in. Where's the gold in the United States? How come we can't go in and look in Fort Knox?"
Gerald Celente continues:
"How come the people can't have a reading? How come we can't look at it? How come politicians can't get in there? How come no one can get in there? The gold does not exist. All this does is confirm what so many of us already know, 'The Emperor has no gold.'
So they are going to do everything they can to keep driving down the price of gold....
Continue reading the Gerald Celente interview below...
http://kingworldnews.com/kingworldnews/KWN_DailyWeb/Entries/2012/10/26_Celente_-_Its_Not_Just_Germanys_Gold_Thats_Missing.html
Or Listen to The Audio Interview
http://www.kingworldnews.com/kingworldnews/Broadcast/Entries/2012/10/27_Gerald_Celente_files/Gerald%20Celente%2010%3A27%3A2012.mp3