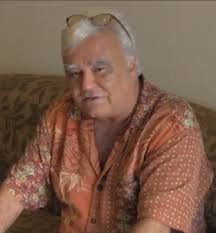 A personal note from Neil Keenan:
THE KEENAN TEAM SWATS AWAY DISTRACTION ATTEMPTS AS THEY WOULD A FLY TO BRING YOU THE LATEST IN PART 1 OF:
One If By Land, Two If By Sea, We Sound The Alarm For Attacks By Three
.
Upon wakening early this morning the Keenan Team had to reach into their bags, find their ear plugs, plug them in and get working. Seems the outside world once again, at a very delicate and dangerous time, decided to toss them a curve ball. But the Keenan Team is at its best when adversity hits home. So they sat back and looked at what was coming in, found the curve ball rather weak and leaned into it and guess what? Yeah, hit a Home Run. Yes, this latest by the Keenan Team is another Home Run but this time with the bases loaded. How can you apparently even think the Keenan Team would be distracted by such simple pitches? Therefore we now have something not just of quality, but utmost quality, and that which you, the people, deserve. So let's not play around any longer and bring to you their exposure. YES THEY WANT TO KILL US!!!!!!
____________________________________________________
BY THE KEENAN TEAM
We are being poisoned, and our human bodies are being genetically altered without our knowledge or consent by land, sea, and air. A race is on. Will a critical mass of our human civilization wake up to these weapons of mass extinction and stop them before our masses are culled to levels which cannot effectively resist these misanthropic global programs?
In this two-part series The Keenan Team reports a nightmare: we are now in the process of being exterminated through our food supply and atmosphere through genetically-modified foods supplies (GMOs), a vast variety of poisons in our global water supply, through HAARP-engineered catastrophes, and the geo-engineered damage to Earth's ability to sustain any life, human or otherwise.
In part one, below, we lay bare the genocidal effects of GMOs and the irreversible damage that is being done to global water supplies.
In part two of One If By Land, Two If By Sea, We Sound The Alarm for Attacks By Three, we expose the current and extensive use of HAARP and geo-engineering that work by design and in conjunction with GMO and water poisoning to effectuate the intended culling of the human species to a level deemed sustainable for Earth and controllable by an acting global governance. This global leviathan is decades-active and is coordinating these global programs, often with public, published United Nations protocols.