The man who trained more than 66 countries in open source methods calls for re-invention of intelligence to re-engineer Earth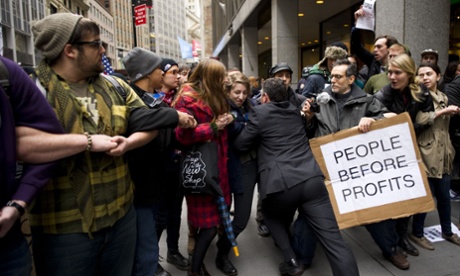 Robert David Steele, former Marine,
CIA
case officer, and US co-founder of the US Marine Corps intelligence activity, is a man on a mission. But it's a mission that frightens the US intelligence establishment to its core.
With 18 years experience working across the US intelligence community, followed by 20 more years in commercial intelligence and training, Steele's exemplary career has spanned almost all areas of both the clandestine world.
Steele started off as a Marine Corps infantry and intelligence officer. After four years on active duty, he joined the CIA for about a decade before co-founding the Marine Corps Intelligence Activity, where he was deputy director. Widely recognised as the leader of the
Open Source
Intelligence (OSINT) paradigm, Steele went on to write the handbooks on OSINT for NATO, the US Defense Intelligence Agency and the U.S. Special Operations Forces. In passing, he personally trained 7,500 officers from over 66 countries.
In 1992, despite opposition from the CIA, he obtained Marine Corps permission to organise a landmark international conference on open source intelligence – the paradigm of deriving information to support policy decisions not through secret activities, but from open public sources available to all. The conference was such a success it brought in over 620 attendees from the intelligence world.
But the CIA wasn't happy, and ensured that Steele was prohibited from running a second conference. The clash prompted him to resign from his position as second-ranking civilian in Marine Corps intelligence, and pursue the open source paradigm elsewhere. He went on to found and head up the Open Source Solutions Network Inc. and later the non-profit Earth Intelligence Network which runs the Public Intelligence Blog.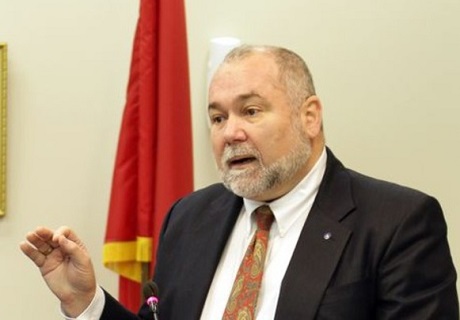 I first came across Steele when I discovered his Amazon review of my third book, The War on Truth: 9/11, Disinformation and the Anatomy of Terrorism. A voracious reader, Steele is the number 1 Amazon reviewer for non-fiction across 98 categories. He also reviewed my latest book, A User's Guide to the Crisis of Civilization, but told me I'd overlooked an important early work –
'A More Secure World: Our Shared Responsibility, Report of the UN High-Level Panel on Threats, Challenges, and Change
.'
Last month, Steele presented a
startling paper
at the Libtech conference in New York, sponsored by the
Internet Society
and
Reclaim
. Drawing on principles set out in his latest book,
The Open-Source Everything Manifesto: Transparency, Truth and Trust
, he told the audience that all the major preconditions for revolution – set out in his 1976 graduate thesis – were now present in the
United States
and Britain.
Continue Reading at ....
http://www.theguardian.com/environment/earth-insight/2014/jun/19/open-source-revolution-conquer-one-percent-cia-spy