ICC Mars Colony Conference Report June 20th 2015
---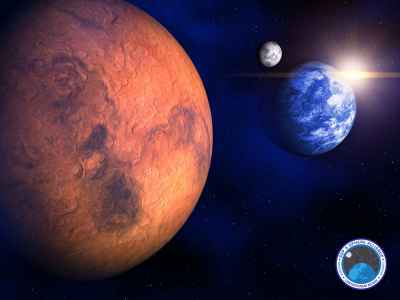 I woke up at a little after 3 AM on Saturday June the 20th and was a bit anxious about this conference. I had spent the previous day at the swimming pool with my wife and two children and was pretty wiped out from one of the very few sunny days we have had in N.Texas this season. I was quite sun burned to the point where even my scalp was in pain. I was informed of the previous afternoon that the final negotiations for the joint
SSP
Alliance, Sphere Alliance and
ICC
Leadership Conference had been completed and to expect the normal pickup method during a time window between 3:30 and 4 AM the following morning.
I knew this was going to be an interesting and possibly long conference and being so tired from that day's activities I decided to go to bed good and early. I turned in a little after 7 PM when it was still daylight outside and was soon asleep. I woke up at 11:30 and thought it was much later, this meeting was very much on my mind and the fact that it was going to be at a Mars Colony under the control of the
ICC
had my mind running non-stop.
I was finally able to get back to sleep around 12:20. I woke up again a little after 3 AM and decided to go to the kitchen to get a drink before I changed and got ready for my little blue/indigo orb friend to zip through the wall of my bed room. I had just barely made it into the living room when the little orb decided to mix things up and zipped into the room through the closed patio door. I decided that I didn't have time to go back to my room and change and come back so I put on the "Flip-Flips" (Type of Sandal Foot Wear) that I had worn to the pool the day before and gave the orb the signal that I was ready to be transported.
Before I knew it I was standing in the familiar room that I am usually transported to in the VIP Conference area of the
LOC
. I was wearing shorts, a tee shirt and the loose fitting flip flops and not at all looking prepared for a diplomatic excursion to a Mars facility. One of the
LOC
personnel came into the room and asked me if there was anything I needed. I asked for something to wear and some boot's, he asked my size and left the room. Within about 10 minutes he returned with a light blue jump suit with the
SSP
Alliance Mission Patch on the left shoulder with the places for a unit and name patch left blank (velcro patch areas with no patches). I put on the jumpsuit and boots that had laces and a zipper on the side (different than I normally received) that actually looked as if they had not been worn before. The same was the case with the jumpsuit.
When I was ready I was escorted down the narrow halls of the common area of the
LOC
to one of the larger hangar areas where there was a good sized group of people standing in a semi-circle beside one of the 50' Modular Transport Vessels that I had traveled in prior and had been picked up from my home in to be scanned for nanites and AI infections after an unpleasant encounter with opposition elements in a previous encounter.
Continue Reading at ...... http://spherebeingalliance.com/blog/joint-ssp-sphere-alliance-icc-leadership-conference-tour-of-mars-colony-on-6-20.html