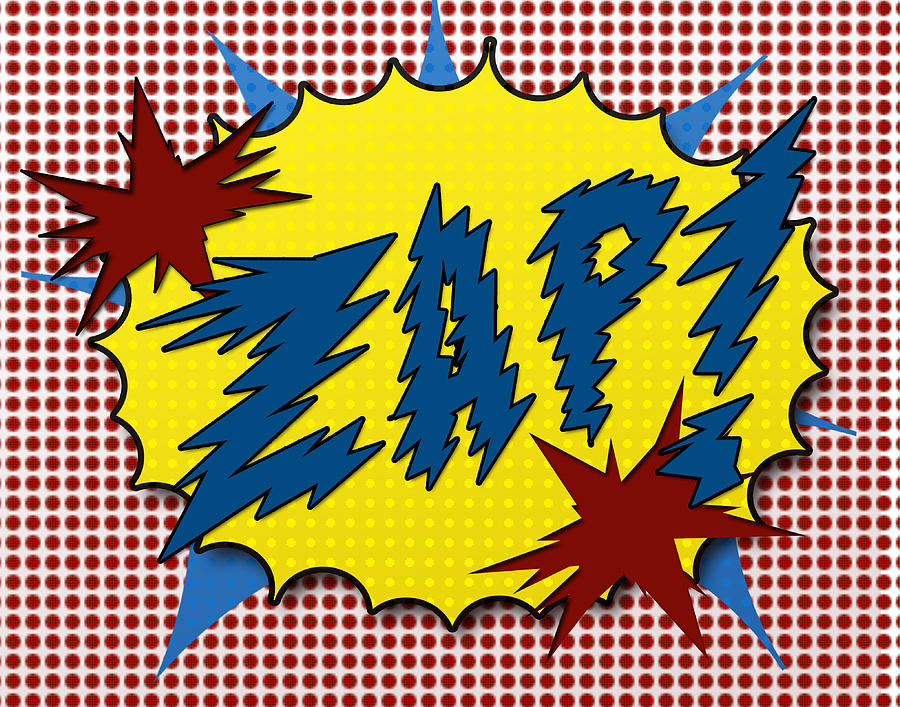 -------- Original Message --------
From: 2goforth
To: 2goforth
Subject: Freedom Song
Date: Sun, 11 Oct 2015 18:49:12 -0400
The Freedom Song
I picture something is beautiful
It's full of life indeed and all blue
I've seen the sunset on the beach
Yeah, it makes me feel calm
And when I'm calm
I feel good
When I feel good I sing
And the joy it brings makes me feel good
And when I feel good, I sing
And the joy it brings
Come on alone
I know you really want to feel our song
We got some life to bring
We got some joy in this thing
So come on alone
I know you really want to feel our song
We got some life to bring
We got some joy in this thing
I see birds fly across the sky
Yeah, and everyone's heart fly together
Food is frying and people smiling
There is no other way to feel good
I feel good
When I feel good I sing
And the joy it brings make it feel good
And when I feel good I sing
And the joy it brings
Come on alone
I know you really want to feel our song
We got some life to bring
We got some joy in this thing
So come on alone
I know you really want to feel our song
We got some life to bring
We got some joy in this thing
I see birds fly across the sky
Yeah, and everyone's heart fly together
Food is frying and people smiling
There is no other way to feel good
I feel good
When I feel good I sing
And the joy it brings make it feel good
And when I feel good I sing
And the joy it brings
It brings me freedom
(Freedom)
Woah, got to get yourself to that freedom
Singing freedom
(Freedom)
Woah, you deserve your freedom
It's a smile you can keep in your heart
Freedom
Woah, all you need is at your freedom
It's a freedom
Singing freedom
(Freedom)
Let your children show your freedom
It's a freedom
Singing freedom
(Freedom)
Everybody wants that freedom
(Break it down)
Get you, get you, get you, get you
Get you, get you, get you that freedom
I want some freedom
Everybody knows that freedom
Don't forget your freedom, freedom
Come on alone
I know you really want to feel our song
We got some life to bring
We got some joy in this thing
So come on alone
I know you really want to feel our song
We got some life to bring
We got some joy in this thing
I see birds fly across the sky
Yeah, and everyone's heart fly together
Foot is flying and people smiling
There is no other way to feel good
Songwriters
LUKE M REYNAUD, DEMEIKO PARKE
www.youtube.com/watch?v=4AGdTj1vcOs
Greetings and Salutations:
POOF SAID;
We are aware that many are losing hope and many are deciding that the whole scenario was a sham. We recognize that the offerings have not been that rich nor the details enough to keep people uplifted but as you probably do know that is what can be offered. Anything more is just gas that comes from all the reading and the people that are the talkers out there. We are not dealing in the porno of social speculation; most of it is toxic. Just be aware that all is not lost and that the changes that have been under way are still occurring; and no one wants this finished any more than the people who thought it would be a short term tasking operation.
So, if you can hang in there and do as you've been told; go about your living and sharing and making what improvements you can then we are all served, on all sides of this issue. Waiting with the idea of you will do WHEN is not the game plan. Do now as you can, help your neighbor, pick up that older person, give them a ride, rake those leaves, take out the trash, the dog to the vet, whatever you can do with the befriending thing you will be better served .
We think that nothing should be holding the start of this much longer; we see the preparations and know they inch forward little by little. Nothing is going to happen until the powers that control the purse strings are —what is the word— neutralized. As you already know that has been the big hold up anyway..
.
There is not much else to share except that many hardliners are wearing down and many are finding they are no longer suited for the grunt work that they have been providing; they want a position that isn't going to be an affront to their conscience and their intention to be a contributor to the over all well being of the populace. That is occurring even now. Hang on, the best is yet to come...P...
ZAP SAYS;
HI ALL
IT IS TIME FOR THE PARADIGM AND IT IS HERE. LET'S TAKE A QUICK LOOK AT TOMORROW LAND. FREE ENERGY? YES COMING. ANTI-GRAV PROPULSION? VERY SOON NOW. STAR TREK TYPE REPLICATOR SYSTEMS? OH YES.
WHAT ELSE? WHATEVER YOU CAN IMAGINE, IT CAN BE DONE.
FOR THE LONGEST TIME, I HAVE BEEN SITTING ON SOME REMARKABLE TECHNOLOGIES THAT I WAS NOT ALLOWED TO TALK ABOUT. FOR EXAMPLE, SOME ELDERS OFFERED A CAVE FILLED WITH "STUFF" FOR HUMANITY. IT IS MANY MILES BELOW GROUND. OTHERS IN SECRET LABS IN THE MOUNTAINS TINKERED WITH ZERO POINT DEVICES AND GOODIES THAT WOULD BENEFIT HUMANITY. AND THE GREAT NEWS IS THAT I AM NOT THE ONLY ONE THAT HAS ACCESS TO THESE ITEMS.
ALL WERE IN PERIL OF THEIR LIVES. SOME WERE KILLED WHEN THEY WERE FOUND OUT. ENERGY CORPORATIONS AND CAR MAKERS WERE THE BIGGEST KILLERS AT THAT TIME, AND ANYTHING THAT WOULD GIVE YOU 100 MILES PER GALLON, OR POWER YOUR HOUSE FOR FREE WERE DISPOSED OF. WE ALL HAVE HEARD A STORY OR TEN ON THAT.
BUT ALL IS CRACKED OPEN NOW.
ONE CLEAR EXAMPLE ARE BROTHERS AND SISTERS AT THE KESHE FOUNDATION. THEY JUST ANNOUNCED FREE POWER TO BE DISSEMINATED TO THE WORLD ON OCTOBER 16, 2015. A SHOEBOX SIZE UNIT WILL POWER A HOUSE. THESE GOOD FOLK ARE PUBLISHING THE BLUEPRINTS AND DOING THIS WITHOUT COPYRIGHT, PATENT, NOTHING. IN THIS WAY, THE BLUEPRINTS FOR THE DEVICES WILL BE GLOBAL AND NO CORPORATION OR GOVERNMENT WILL BE ABLE TO CONTROL IT OR STOP IT. WELL DONE KESHE! AND A BIG THANK YOU FOR GETTING THAT ONE OUT.
OUR OTHER TECH AND ZERO POINT DEVICES ARE SIMILAR, AND WILL ALSO GO OUT SHORTLY. I HAVE NOT INVENTED ANY OF THESE DEVICES MYSELF ALTHOUGH IT WAS TEMPTED TO GO BACK INTO THE LAB AND TINKER, BUT ALL THE INVENTORS I HAVE MET OVER THE LAST 40 YEARS ARE READY TO SPRING INTO ACTION NOW THAT THE CIRCUMSTANCES ARE CORRECT.
SECURITY CONCERNS ARE DISAPPEARING BECAUSE OF THE RELEASE OF CERTAIN TECH HERE AND THERE SUPPORTED BY LITERALLY OPEN-SOURCE CODE (THE MATH) THAT DESCRIBES HOW TO DO IT ALL. THERE ARE SELECTED INDIVIDUALS THAT SHARE A COMMON THREAD (THE MATH) THAT ARE DOTTED AROUND THIS WORLD OF OURS THAT ARE STEPPING FORWARD NOW AND REVEALING ALL THE THINGS THAT WERE KEPT FROM US. I GUESS PARTLY BECAUSE WE WERE NOT READY, AND SECONDLY BECAUSE OF THE POWER AND GREED THING BY THE CABAL.
BUT IT LOOKS LIKE WE MADE IT. ALL IS BEING READIED FOR THE RELEASE OF NOT ONLY THE TECHNOLOGIES, BUT THE FINANCIAL STREAMS TO POWER THE PARADIGM.
A SIGNIFICANT ITEM IS THE ESTABLISHMENT OF THE NEW M1. NO IT IS NOT THE KID FROM THE SWISSINDO THING, BUT ANOTHER THAT WAS SELECTED BY THE ROYALS. IN ADDITION, THE SPIRITUAL SIDE HAS BEEN FULLY INTEGRATED INTO THE NEW FINANCIAL SYSTEMS WE WILL BE USING. THESE SIGNIFICANT EVENTS ARE NECESSARY FOR THE RELEASES THAT ARE SCHEDULED.
BEN FULFORD'S LATEST SAYS MUCH ON THAT SUBJECT, SO I DO NOT NEED TO GO THERE. THE VERY TOP OF THE FOOD CHAIN ON THE ROYAL SIDE IS READY TO PERFORM THE FIRST RELEASE AFTER HUNDREDS OF YEARS OF WAITING. I CAN NOT GIVE OUT THE EXACT DATE, BUT THE NEW FINANCIAL STRUCTURE ALREADY IN PLACE AND READY FOR ACTIVATION IS HERE AND WILL BE ACCOMPLISHED THIS MONTH
THIS IS THE BEGINNING OF THE CHANGES WE ARE ABOUT TO EXPERIENCE. AND MANY HAVE HINTED AND STATED WITH ABSOLUTE PRECISION THE TIMING OF THE MASS ARRESTS OF THE BIG BAD VEGETABLES, BUT IT WAS NOT TIME TO TAKE OUT THE TOP, SO THEY KEPT NIBBLING AWAY AT THE OTHER LAYERS. I HAVE IT ON THE HIGH AUTHORITY THAT THIS EVENT IS READY TO TAKE PLACE NOW. THE CLINTONS, BUSHES, AND OTHERS ARE NOW FULLY AWARE OF WHO IS WHO IN THIS ZOO, AND THEY ARE VERY CONCERNED ABOUT THEIR WELL BEING IN THE COMING DAYS/WEEKS. TO DATE, THEY HAD NO IDEA WHERE THE POWER REALLY WAS THAT WOULD INSTIGATE THE CHANGES, BUT THEY DO NOW.
THE LEADERS OF COUNTRIES ARE ALSO FULLY AWARE, AND HAVE PAID THEIR RESPECTS TO THE ONE. THE VARIOUS SHOWS WE HAVE SEEN FROM THE VATICAN FLY-BY, TO THE INSINUATION THAT THE BIG ROCK WOULD COME CRASHING INTO THE OCEAN AND WIPE OUT THE COASTS HAVE BEEN LARGELY STAGED BY THE CABAL, AND THE FEAR MONGERING THAT WAS DESIGNED TO GET YOU WORKED UP HAS COME AND GONE AS COOLER THINKING MITIGATED THE RED ALERTS.
THIS IS NOT TO SAY EARTH CHANGES WILL NOT HAPPEN, AS THEY HAPPEN EACH DAY WITH A WIDE RANGE OF SEVERITY. THE INEVITABILITY OF THE JUAN DE FUCA PLATE CAUSING A BIG WAVE IS NOT TO BE IGNORED. BE DISCERNING WHEN A VEGGIE TELLS YOU THAT THE SKY IS FALLING AS OPPOSED TO A REAL SCIENTIST TELLING YOU REAL PROVABLE FACTS.
SO NOW WE ARE AT THE BRINK OF SEEING ZERO POINT POWER AND BETTER, ANTI-GRAV FLYERS, MILE HIGH STRUCTURES, AND THE LIKE. WE CAN 3D PRINT A HOUSE NOW, SO WHO SAYS WE CAN'T PRINT A TURKEY MEAL. GIVEN THE RIGHT MATH AND MOLECULAR ASSEMBLERS, WE CAN REPLICATE FOOD AND OTHER LESS WHOLESOME THINGS. WE HAVE THE MATH TO DO TELEPORTATION, FTL (FASTER THAN LIGHT) FLIGHT, 10 INCH TOMATOES…. THE LIST IS LONG AND BRIGHT. YES, ALL THIS IS QUITE REAL AND LIMITED ONLY BY IMAGINATION.
HUMANITY'S HISTORY HAS PROVEN THAT WHATEVER CAN BE CONCEIVED, CAN BE BUILT SO DO NOT BE SURPRISED BY THE MONUMENTAL TECHNOLOGICAL ADVANCES WE ARE ABOUT TO REALIZE. GREAT FUN AHEAD.
YOU WILL NOTICE MUCH INFORMATION OUT THERE RIGHT NOW TO DO WITH THE DISMANTLING OF THE CURRENT POWER STRUCTURES AND THE RELEASE OF THE MATRIX WEALTH OF HUMANITY. KNOWING THIS MACRO VIEW AS ABOVE, YOU WILL BE ABLE TO FIT THE PIECES PRETTY WELL IN RESPECT OF TIMINGS AND DIRECTIONS I THINK. GIVING PRECISE DATES HERE SERVES NO PURPOSE AS THE OVERALL VIEW OF THIS MONTH BEING THE MONTH FOR SO MANY THINGS TO BE REVEALED IS ENOUGH. WHEN AN EVENT HAPPENS, YOU WILL KNOW IT TO BE PART OF THIS REVEAL.
IN OTHER NEWS, THE RENO THING IS ABOUT TO REALLY TAKE OFF AS THE PRIVATE SIDE EXCHANGES ARE WELL IN PROGRESS. THE OCTOBER 23 DATE I WAS GIVEN MONTHS AGO (THAT VERY FEW LIKED) IS STILL THERE AND I HAVE NOT HEARD OF ANY CHANGES TO IT. SO THE GCR AND RV IS INDEED AROUND THE CORNER ACCORDING TO THAT INTEL.
I DO KNOW THAT THE HISTORIC ASSET COMPENSATIONS HAVE BEGUN AT THE HIGH LEVEL WITH THE REGISTERED KEEPERS OF THE WEALTH, AND THEY ARE ABOUT TO RECEIVE THEIR REWARDS FOR KEEPING THE WEALTH SAFE ALL THESE DECADES. ALL OTHERS WILL BE ADDRESSED, BUT THEY WILL HAVE TO WAIT UNTIL THE BIG STUFF IS OUT OF THE WAY AND IN PROCESS BEFORE THEY ARE TAKEN IN. IT IS A VERY STRICT PROCEDURE, AND PATIENCE IS REQUIRED FOR THESE FOLK.
NOW TO THE FUN PART, THE PROJECT FUNDING SIDE. THE RELEASES THAT ARE HERE WILL BE REALIZED BEGINNING NEXT WEEK. WITHIN 10 ODD DAYS, THE FUNDS LET OUT WILL ESTABLISH THE INFRASTRUCTURE FOR THE PROJECT FUNDING SIDE, AND WE CAN BEGIN WITH THE FIRST PROJECTS.
REMEMBER WE HAVE TO INITIATE THE FUKUSHIMA CLEANUP, THE OXYGEN REPLETION AND OZONE HOLE FILL FIRST BEFORE A CORNER GROCERY STORE IS FUNDED, BUT IT WILL NOT TAKE LONG TO GET THERE. THE MASSIVE EFFORT PROVIDED BY STAFF IS ABSOLUTELY MAGNIFICENT AND HUMANITY WILL BENEFIT GREATLY FROM THE SELFLESS WORK DONE BY THESE GOOD PEOPLE.
SO THAT'S OUR LANDSCAPE AT THE MOMENT, AND IT IS PRETTY DARN GOOD. I AM STILL IN TRAVEL MODE, AND FEELING A BIT UNDER THE WEATHER BUT DOING OK. THE WORKLOAD IS LARGE BUT GETTING THROUGH IT DAY TO DAY. THANKS TO ALL YOU WELL WISHERS FOR YOUR KIND WORDS OF SUPPORT AND OTHER HELP. I AM ABSOLUTELY TICKLED BY THE EVENTS UNFOLDING AND THE INTELLIGENCE I HAVE RECEIVED TO DATE ON OUR GLOBAL STATUS.
I ALSO HEARD THAT THE PURPLE PIG RESTAURANT IN NEW YORK IS DOING A BOOMING BUSINESS. GOOD NAME. WONDER IF THEY DO FRANCHISES…
IN FANTASTIC GRATITUDE.
ZAP
"GOD IS; I AM; WE ARE"
"BE GOOD, BE LEGAL, TELL TRUTH"
OCTOBER 11, 2015
COPYRIGHT ZAP 2013-2015
Your contributions to support our work is greatly appreciated. Please go to: www.paypal.com and send to goneforthfornow@gmail.com via "friend or family. We send thanks and much gratitude to those who have generously supported us. We could not continue without your help. If you have a problem, please contact 2goforth@safe-mail.net
Consultations, continue...
Love and Kisses,
'THE OFFICE OF POOFNESS'
Susan, ZAP and Staff
http://www.rumormillnews.com/cgi-bin/forum.cgi?read=30026