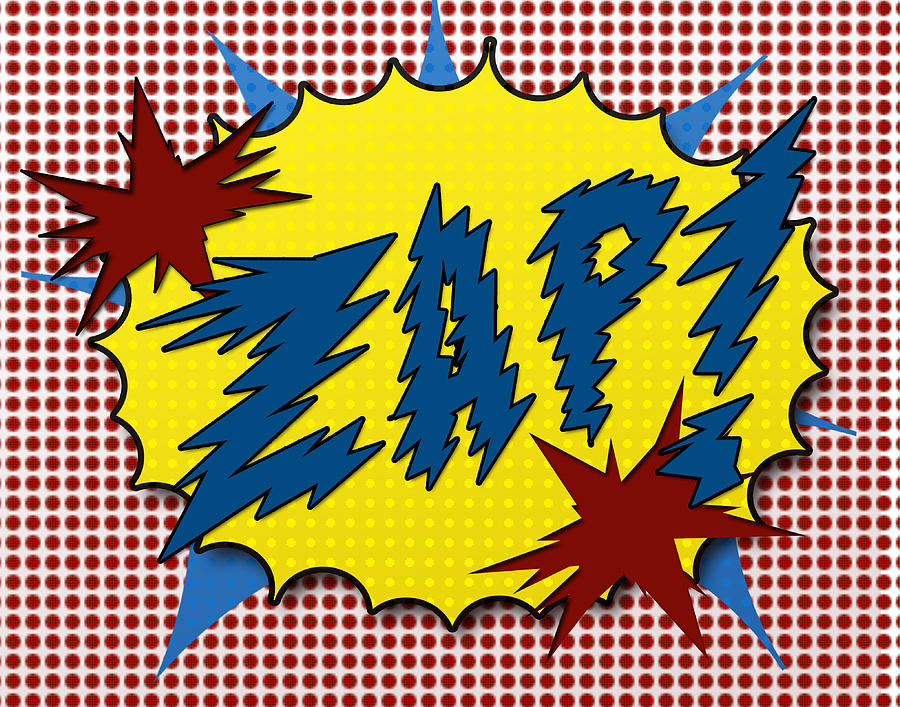 LET THE MYSTERY BE
They all came from
Everybody's worryin' 'bout where they're gonna go
When the whole thing's done
But no one knows for certain and so it's all the same to me
I think I'll just let the mystery be
Some say they're goin' to a place called Glory
And I ain't saying it ain't a fact
But I've heard that I'm on the road to Purgatory
And I don't like the sound of that
I believe in love and I live my life accordingly
But I choose to let the mystery be
Everybody is wondering what and where
They all came from
Everybody is worryin' 'bout where they're gonna go
When the whole thing's done
But no one knows for certain and so it's all the same to me
I think I'll just let the mystery be
I think I'll just let the mystery be
Songwriters
DEMENT, IRIS LUE
https://www.*youtube*.com/watch?v=nlaoR5m4L80
Greetings and Salutation;
Hi this is Susan, rest assured that I am still here, although these past 4 newsletters turned out to be an obstacle course; safe-mail.net is still down 12 days and counting. This brings me to my new e-mail address which is 2goforth@humanus.ca so we can continue this journey together. Always know that rumormillnews.com/reading room has kept themselves standing and
honoring our request for posting.
A quiet hush to ZAP who has kept on and keeps moving forward NONE STOP and is deep in the throws of the birthing process. Cradle your dreams in the bosom of God's heart for we will be triumphant. As we continue this prayer journey any and all ways of support will be beneficial and welcome and are certainly noted by the Heaven's. Namaste day, Susan - looking forward to hearing from you at 2goforth@humanus.ca
POOF SAID:
The tides and the weathering of events is at best unstable. The attempts to start the programs going forward continue to get waylaid by yet another protocol or a new regulation. Yet, in spite of all of this — these changes that we speak of— in spite of it all, the folks who have been in the wings making all of this a reality know what they are doing and they Can not be bought off. This should make you all quite happy.! As soon as one thing is announced, those who follow the actions of the White Hats, immediately launch counter actions, and that should be quite obvious to you all by now. Nonetheless, the old adage that the good win is in fact True. It just takes longer!
So be sharp, and ever watchful, update your snail mail addresses if you have moved, and be ready to plow into some new turf very soon…P...
ZAP SAYS:
HI ALL
LAST WEEK I SAID THAT CHRISTMAS IS AROUND THE CORNER IN THE PARAGRAPH:
"WITH ALL THAT SAID, WHAT IS TO COME? WELL…CHRISTMAS IS AROUND THE CORNER. SERIOUSLY, THE PROJECT STARTS WILL BE FIRST OUT OF THE GATE…."
THE RESPONSE FROM SOME TELLS ME I NEEDED TO BE CLEARER.
ZAP, Susan and company:
From your Wednesday update:
THE DATES WE HAVE BEEN ADVISED OF FOR THE RV AND GCR ARE ALL PUT OFF TO SOME OTHER TIMING AS THE MACHINERY RESPONSIBLE FOR THESE EVENTS IS STILL RUNNING INTO SNAGS AND DELAYS ON A GENERAL SCALE, AND IT IS UNCLEAR NOW AS TO WHEN THESE EVENTS WILL UNFOLD.
And:
WITH ALL THAT SAID, WHAT IS TO COME? WELL…CHRISTMAS IS AROUND THE CORNER.
And:
SO KEEP THE FAITH, KNOW THAT ALL IS WELL (ALWAYS HAS BEEN REALLY), AND THAT WE ARE ABOUT TO ENTER THAT TIME WHERE RELIEF IS AVAILABLE
Paraphrased:
• Timing is unclear.
• Christmas is the next date???
• We are about to enter that time…. (What's "about"?)
Now that is consistency. For the last month and half to two months, you have been fairly consistent. We were all thinking we have finally arrived, and we were waiting expectantly. What else is new? How many times must we go through this cycle?
Naturally, the gurus have no clue. What else is new? But, of course, you do! Naturally. What does all of that sound like to the dog that the tail is wagging? You guessed it; patience is long fucking gone!
AP
Sedona, Arizona
I DID NOT MEAN THAT FUNDS RELEASES WERE TO COME AT CHRISTMAS LIKE YOU AND OTHERS HAVE QUESTIONED, SO I AM CLARIFYING. THE FUNDS RELEASES ARE ALREADY HAPPENING, AND WILL ARRIVE VERY SHORTLY IN THE NEXT WEEK OR SO. BEFORE CHRISTMAS. I JUST SAID CHRISTMAS IS ALMOST HERE AFTER THE QUESTION 'WHAT IS TO COME'.
THE AMOUNT OF WORK I AND OTHERS HAVE PUT IN TO GET THESE RELEASES DONE IS HUGE, AND REQUIRES THE 18 HOUR DAYS 7 DAYS A WEEK. BUT THIS IS FOR OUR HUMANITY AND DESPITE THE CONSTANT BLEARY EYES, I AM HAPPY TO DO IT.
SO YES PLEASE BE PATIENT. THAT IS ONE OF THE ONLY THINGS THAT KEEPS ME SANE AND WORKING THE 8/24 REGIMEN KNOWING WHAT I DO HELPS MAKE THE DIFFERENCE. I DO NOT WANT TO SEE ANY MORE KIDS DYING FROM HUNGER.
THE OTHER QUESTION I WAS ASKED WAS ABOUT THE SATELLITE CLUTTER. HERE IS THE PICTURE FROM NASA THAT SHOWS A NICE BLUE BALL, AND WHAT IT REALLY LOOKS LIKE NOW WITH ALL THE SPACE JUNK UP THERE. THIS STUFF WILL EVENTUALLY BE CLEANED UP, AND THAT WILL BE WHEN WE BUILD ANTI-GRAV CRAFT THAT WILL FLIT ABOUT COLLECTING THE GARBAGE. ALL OF IT IS RECYCLABLE FOR ITS METALS, MOST WHICH ARE HIGH VALUE.
HERE IS THE PICTURE:
https://api.asm.skpe.com/s/i?0-cus-d2-2edba6b24ba7e9lf828f9ed0d0led66b
THE OTHER AND PROBABLY THE MOST IMPORTANT SERIES OF QUESTIONS ON EVERYBODY'S MIND IS THE RV. WHEN WILL IT HAPPEN? WHAT IS THE HOLDUP? IS IT REAL? ARE THE GUYS AT THE TOP ACTUALLY GOING TO LET IT HAPPEN?
The reality is this:
1. The currency of China is making major moves in reference to SDR basket and IMF
2. CIPS is moving FULL STEAM AHEAD
3. The world now knows ISIS has been funded and supported by select parties, groups and entities the USA
4. No Guru, Banker, or Intel Provider will get advance notification of pending currency changes
5. There is a septillion or more IQD in circulation globally
6. The global financial architecture is a HUGE MESS and modifications and adjustments are inevitable which is what many call the GCR, although GCR is not a banking term and is not used by the IMF or the BIS facilitators in financial journals
7. Major progress is being made with ISIS due to Russian intervention
8. There is 1 group of people who want to keep Middle East Divided for financial GAINS.
9. Next week should be interesting in reference to Iraq budget and results of China and the SDR and the projected 2016 date that was put out a few months ago.
10. There have been currency exchanges taking place in somewhat of a scattered format WITH NO PATTERN, and some were just accidents and others were NOT just accidents.
EXOGEN
THE DATE OF OCTOBER 23 THAT WAS GIVEN BEFORE A FEW MONTHS BACK WAS REAL, AND THEY DID THEIR BEST TO GET IT DONE THEN. IT DID NOT WORK BECAUSE OF THE STATE THE COUNTRY IS IN AND OTHER LESS WHOLESOME FACTORS, BUT SUPPORT FOR IRAQ IS THERE IN ORDER FOR THE RV TO HAPPEN. THEY ARE STILL DOING THEIR LEVEL BEST TO GET IT ACCOMPLISHED THIS COMING WEEK, SO KEEP YOUR FINGERS CROSSED. THE GOOD GUYS ARE PERFORMING BACKFLIPS TO GET IT DONE, AND EVERYTHING, AND I MEAN EVERYTHING, IS AT THE READY. WISH I COULD SAY MORE.
MR. OBAMA IS DOING HIS BEST AS WELL TO GO OUT WITH A LEGACY THAT WOULD SEE THE RV HAPPEN AND GAIN A TAX WINDFALL THAT WOULD HELP THE US DEBT, SO HE SUPPORTS THE RV (IN A MANNER OF SPEAKING).
WE HAVE ALL HEARD OF THE SCREENS SHOWING AN EXCHANGE RATE IN THE 3 DOLLAR AND UP RANGE RIGHT? EVERYBODY GETS EXCITED AND THINKS THE RV IS ABOUT TO HAPPEN AND THE BLOGS RUN WILD. EVER WONDER IF THIS IS TRUE OR WHAT THAT IS ALL ABOUT? I ASKED ABOUT THIS, AND THE REASON THE BLIPS ON SCREEN SHOWING UP IN THE MIDDLE OF THE NIGHT GIVING A HIGH PRICE INDICATIVE OF AN RV IS BECAUSE THE GUYS AT THE TOP SET A WINDOW TIME TO DO AN EXCHANGE AT HIGH RATES.
THEY DO AN EXCHANGE AND THEN THE SCREEN GOES BACK TO SHOWING THE USUAL PRICE OF FRACTIONAL CENTS.
THE WINDOW TIME IS MEASURED IN MINUTES, AND THE GUYS THAT MONITOR THESE CHANGES DO SEE IT ON SCREEN FOR THAT PERIOD OF TIME, AND GET EXCITED AND SEND OUT MESSAGES ABOUT IT. THE NEXT MORNING EVERYBODY CARRIES THE STORY, BUT THEN OTHERS COME BACK WITH THE SAD NEWS THAT NOTHING HAS CHANGED. SO NOW YOU KNOW EXACTLY HOW THE BIG BOYS IN POWER ARE DOING IT. IT IS ALL ABOUT THE MONEY AND SCREW EVERYBODY ELSE. THEY MAKE THE TRILLIONS, AND NOBODY ELSE.
DO YOU THINK MR. OBAMA WOULD TELL ANYBODY THAT HE IS DOING THIS, IF HE IS DOING IT OF COURSE BEING THE FINE UPSTANDING AND HONEST MAN THAT HE IS? OR ANYBODY ELSE FOR THAT MATTER?
WHAT THEY DO NOT UNDERSTAND THROUGH THE HAZE OF GREED IS THAT THEY ARE BEING MONITORED AND USING THEIR ILL GOTTEN GAINS WILL BE IMPOSSIBLE.
REMEMBER AGAIN WHAT BUSH SAID ABOUT LIGHT POLES AND HANGINGS IF THE PUBLIC EVER FOUND OUT ABOUT WHAT HE/THEY DID.
BACK TO THE QUESTION OF FUNDS RELEASES, THE MOST SIGNIFICANT THING THAT HAS HAPPENED IN THE LAST WEEKS IS THE AGREEMENT BY ALL TO RELEASE THE MATRIX FUNDS OF HUMANITY FOR USAGE. I KNOW THIS FIRST HAND, AND THIS EVENT WILL SINGLE-HANDEDLY PROVIDE FOR ALL THE RECONSTRUCTION PROJECTS WE NEED TO DO TO SAVE LIFE ON THIS PLANET, AND BEGIN AN ERA OF PEACE AND PROSPERITY ACCORDING TO THE DIVINE PLAN.
PROSPERITY IS TIED TO GOOD JOBS AND NUCLEAR FAMILIES. THIS IS WHAT THE EUROPEAN AND CHINESE ROYALS ARE AFTER, AND BOTH PRESIDENT PUTIN AND PRESIDENT XI ARE AT THE FOREFRONT OF THIS PARTICULAR PUSH AND A TIP OF THE HAT TO THESE MEN FOR SUPPORTING AND NURTURING THIS TO COMPLETION.
THESE MEN, LIKE MANY OTHER LEADERS NOW, HAVE THE WELFARE OF THE WORLD ON THEIR MINDS NOW. PRESIDENT XI AND PRESIDENT PUTIN ARE VERY SMART MEN WHO UNDERSTAND WAR IS NOT THE PATH TO PROSPERITY. PRESIDENT XI JOINED FORCES WITH PRESIDENT PUTIN AND OTHERS TO ERADICATE THE TERRORIST THREAT, MOSTLY THIS ISIS THING. THE RADICALIZED RELIGIONS (CAUSE OF ALL WARS ACCORDING TO HISTORY) CONDONE BEHEADINGS, BURNING ALIVE, TORTURE, AND THE ODD READING BAD POETRY TO DEATH METHODOLOGIES TO WHATEVER CAUSE OR JIHAD IS HANDY FOR THE PURPOSE. SNUFFLES AND THE GANG ARE KINDA FED UP WITH THIS CRAP AND ARE ABOUT TO DO SOMETHING ABOUT IT IS WELL. THEY HAVE BOUGHT SOME BIG FOOD PROCESSORS. BIG EXPENSIVE ONES. ABLE TO MUNCH ENGINE BLOCKS.
THIS WEEK A FEW MESSAGES OF FRUSTRATION SHOWED UP ALONG WITH TONS OF SUPPORT EMAILS THAT I JUST MANAGED TO GET TO BECAUSE I WAS MIGRATING MY SYSTEM TO THE NEW SYSTEM.
---------- Forwarded message ----------
From: WZ
Date: Mon, Nov 2, 2015 at 7:05 AM
Subject: you and your site are a joke
To: goneforthfornow@gmail.com
april 1, 2525 (poof fools day)
the great grandson of the moron zap says: the rv will start next tuesday.
I CAN ASSURE YOU THIS MAN IS LYING. I DO NOT HAVE ANY GRAND KIDS. AND HIS SENSE OF TIME IS A BIT OFF. AND WHAT ABOUT ME? CAN I HAVE A ZIPPY ZAP DAY?
I have asked you to write your articles in lower case. The upper case or caps makes it hard to read. All of the other articles are in lower case and is easer to read. Please use lower case.
Thanks
KC
I STARTED THIS WRITING IN ALL CAPS TO DIFFERENTIATE WHAT I WRITE FROM ANYBODY ELSE. SO FAR IT HAS DONE THAT. SORRY FOR INCONVENIENCE. AND I AM NOT SHOUTING – REALLY.
This is not good news... sorry, but it isn't.
This confirms that if the good guys really want this bad enough, they are going to have to roll up their sleeves and really dishit out to the bad guys in no uncertain terms. Get my drift.
Enough piddling and dilly dalleying around... kick the crap out of the offenders or forget about doing this. Get serious or get lost...
Based upon what Zap has shared, there isn't a real plan yet to deal with all the interference. This could now go on well into 2016 or longer if they don't get serious. Or never, for that matter, if they don't change course and make the necessary corrections.
So far their battleship is heading for the lighthouse and the lighthouse is about to win.
This should not be happening if things were taken care of earlier. Someone somewhere is clearly not doing what it really takes. This should be perfectly clear to everyone who has tracked this thing for any length of time.
Respect is losing ground, minute by minute... yes, I am not the only one for sure... without a change of course there won't be any respect... even if this does happen at some point. Respect is everything to the architects.
Subsequently, if we the individual people no longer count in their eyes, then I guess that says it all!
G
YOU KNOW G, SO MANY TIMES IN THE WEE HOURS I HAVE TAKEN A BREAK FROM THE WORK (I WORK THE MAJOR TIME ZONES OF NEW YORK, ZURICH, AND HONG KONG), AND JUST SAT BACK AND THOUGHT ABOUT IT. EVERYTHING YOU SAID HAS CROSSED MY MIND AND MADE ME LEAN TOWARDS FRUSTRATION, FUTILITY, IMPATIENCE, ANGER, AND OTHER NEGATIVE EMOTIONS. IT DOES NOT HELP. SO I GO BACK TO WORK IN THE SOLACE THAT THE WORK WILL PAY OFF SOMETIME, AND HELP OTHERS THE WAY I WANT IT TO.
THE ENSLAVEMENT OF HUMANS BY THE CABAL IS BROKEN, BUT NOT VISIBLE YET UNTIL THE RESET IS COMPLETED. GETTING FROM POINT A TO B IS THE PART THAT PISSES ALL OF US OFF. THE MACHINATIONS OF THE CABAL AND OTHER IDIOTS AND VEGETABLES HAS, AND IS, TAKING ITS TOLL. FEW HAVE THE PATIENCE TO WEATHER THE CRAP FOR MONTHS, NEVER MIND YEARS, AND IT SHOWS EVERYWHERE FROM SHOOTING YOURSELF IN A FOOT TO GETTING S-FACED IN A BAR. LOSING A HOME OR A FAMILY IS SO COMMON NOW AS THE BANKS MERRILY FORCE FORECLOSURES DOWN THROATS, AND GOVERNMENTS TIE YOU UP IN ENOUGH BRIGHTLY COLORED TAPE TO USE AS A CRUISE SHIP'S TETHER ROPE.
IT IS TOUGH, YES, BUT DO NOT DESPAIR. I ALREADY DID THAT AND IT DOES NOT HELP EITHER. WE MUST BE PATIENT AND KEEP AT OUR DAY JOBS UNTIL THE CHANGES ARRIVE, AND REALLY THIS IS NOT FAR. AS I SAID IT IS A WEEK OR TWO AT THE MOST FOR US TO SEE THE BEGINNINGS. HAVE FAITH AND CUDDLE A PUPPY. THAT HELPS.
SO PLEASE KEEP US ALIVE A BIT LONGER WHILE WE FINISH THE LAST SEQUENCE WE ARE IN, AND HELP HOW YOU CAN. BECAUSE OF THE NEGATIVE FLAVOR THESE LAST WEEKS THE HELP HAS DRIED, BUT I WILL NOT SUGAR COAT OR LIE ABOUT WHAT IS HAPPENING. I WOULD BE DOING A GREAT DIS-SERVICE IF I DID. YOU HAVE TO TAKE THE BAD TRUTH WITH THE GOOD TRUTH, UNDERSTAND WHAT IS GOING ON, AND KEEP GOING.
GOD BLESS AND PRAY FOR THOSE THAT NEED IT. SO MANY OUT THERE. WE WILL GET TO THEM IN TIME. IT WILL START SLOW BUT IT WILL BECOME VERY LARGE VERY RAPIDLY.
ABOVE ALL, KEEP SMILING. MUCH THANKS.
IN RENEWED GRATITUDE.
ZAP
"GOD IS; I AM; WE ARE"
"BE GOOD, BE LEGAL, TELL TRUTH"
NOVEMBER 8, 2015
COPYRIGHT ZAP 2013-2015
THE HACKED SAFE-MAIL SYSTEM IS STILL OUT OF COMMISSION (VERY VERY STRANGE) AND ALTERNATIVE MEASURES ARE BEING TAKEN TO COME BACK ONLINE.
Everybody on the list will be getting their message as soon as our hacked systems come back online. Thank you for the support you have given to keep this newsletter coming. We couldn't do this without your contributions. Please go to HYPERLINK "http://www.paypal.com" www.paypal.com and send to HYPERLINK "mailto:goneforthfornow@gmail.com" goneforthfornow@gmail.com.
Love and Kisses,
"The Office of Poofness"
Susan, ZAP, and Staff
Consultations, continue...contact goneforthfornow@gmail.com
http://www.rumormillnews.com/cgi-bin/forum.cgi?read=32214