'Zimbabwe sits on $15 trillion minerals'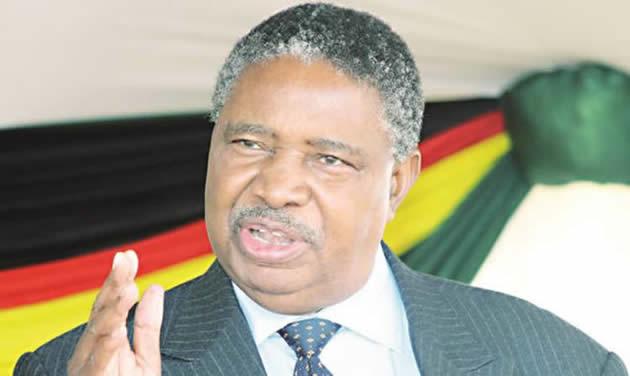 ZIMBABWE is sitting on $15 trillion worth of minerals after it was established that the country has an estimated over 2,8 billion tonnes of platinum, over 30 million tonnes of gold and vast diamond deposits that can catapult the country's per capita income to over a $1 million, Vice-President Phelekezela Mphoko has said.
Speaking to senior Government officials and captains of the industry during his recent tour of the Midlands, VP Mphoko said the country has the potential of generating over $15 trillion if gold, platinum and diamond resources that the country is endowed with are put to good use.
He said Western imperialists were working flat out to frustrate and suffocate Zimbabwe by plummeting metal and mineral prices on the global market to ensure that the country does not realize much from its mineral sales.
"As the two Vice-Presidents, we have embarked on a familiarization program throughout the country. What we are doing is that we are looking at all these provinces to establish if things are going according to Zim Asset. The President is concerned; he wants to know if the rightful people benefited from the land reform.
"He wants to know if all the programs and developmental projects initiated by Government are benefiting the target beneficiaries," he said.
Added VP Mphoko: "Zimbabwe is one of the richest countries in Africa. While I do not want to disclose much about the mineral resources that the country has, our gold, diamond and platinum reserves can generate $15 trillion. This can catapult our per capita income to over $1 million."
VP Mphoko said Government was in the process of reviving old mines that shut down due to artificial problems. He said there was hope for Mhangura and Kamativi Tin Mine.
VP Mphoko also took a swipe at some sections of the media who were creating non-existent rifts in the Zanu-PF leadership.
He said he had a strong relationship with his counterpart Vice-President Emmerson Mnangagwa contrary to reports that the two were not getting along.
"I have been a diplomat for the last 27 years and with Vice-President Emmerson Mnangagwa we come a long way dating back to the liberation struggle. We first met in Mozambique and we were in the youth league of the revolutionary party," he said.
- sundaynews
http://www.harare24.com/index-id-news-zk-35988.html