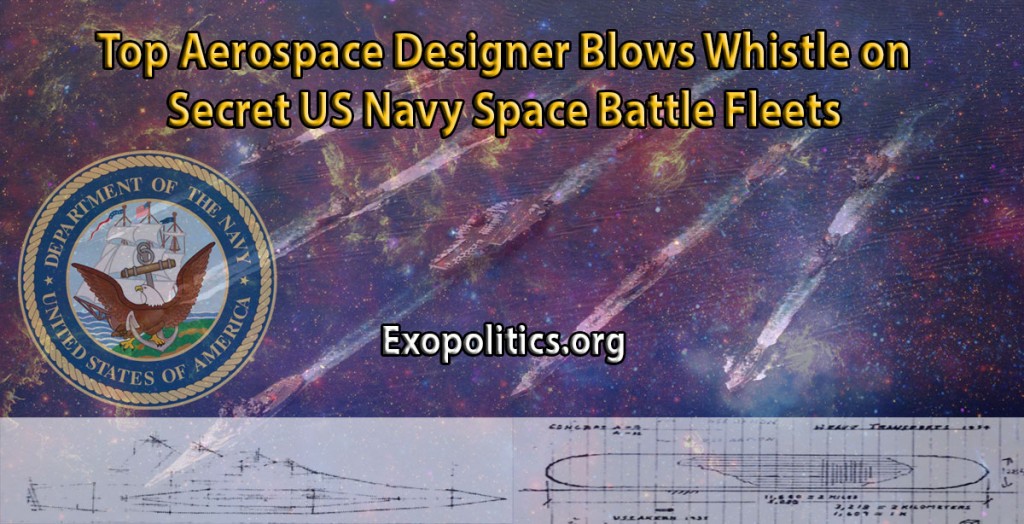 Over a 12 year period beginning in 1951, William Tompkins worked for an above Top Secret think tank within the Douglas Aircraft Company designing kilometer-long antigravity spacecraft covertly requested by the U.S. Navy. Now aged 92, Tompkins becomes an important whistleblower by exposing the secret projects he worked on in his newly released autobiography, Selected by Extraterrestrials: My life in the top secret world of UFOs, think-tanks and Nordic secretaries.
Tompkins supports his claims with numerous documents including two designs he completed for space battle cruisers and space carriers that would decades later become the backbone of U.S. Navy Space Battle Groups.
Tompkins was given the job at the "Advanced Design" Douglas think tank, due to exceptional skills he exhibited in his war time service with Navy Intelligence from 1942-1945. Significantly, during his service at San Diego's Naval Air Station, Tompkins directly participated in intelligence debriefings of Navy agents embedded within Nazi Germany's most secret aerospace facilities during and immediately after World War II.
Continue Reading at .... http://exopolitics.org/top-aerospace-designer-blows-whistle-on-secret-us-navy-space-battle-fleets/