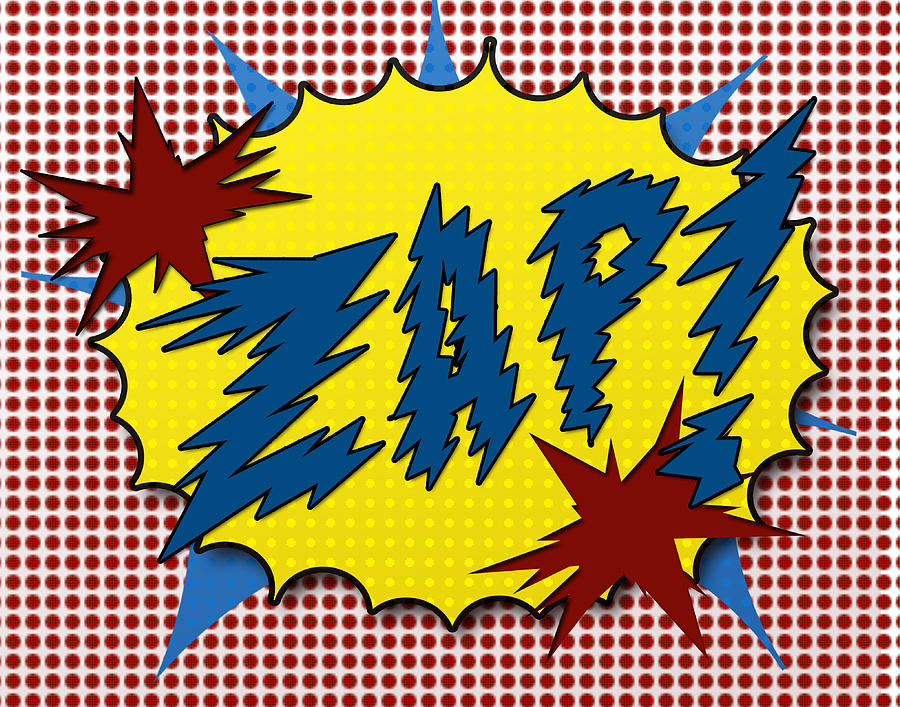 -------- Original Message --------
From: 2GOFORTH
To: 2goforth
Subject: Fwd: Fly like an Eagle
Date: Sun, 24 Jan 2016 20:19:28 -0500
EAGLES LYRICS
In Honor of Glenn Frey
"Hotel California"
On a dark desert highway, cool wind in my hair
Warm smell of colitas, rising up through the air
Up ahead in the distance, I saw a shimmering light
My head grew heavy and my sight grew dim
I had to stop for the night
There she stood in the doorway;
I heard the mission bell
And I was thinking to myself,
"This could be Heaven or this could be Hell"
Then she lit up a candle and she showed me the way
There were voices down the corridor,
I thought I heard them say...
Welcome to the Hotel California
Such a lovely place (Such a lovely place)
Such a lovely face
Plenty of room at the Hotel California
Any time of year (Any time of year)
You can find it here
Her mind is Tiffany-twisted, she got the Mercedes bends
She got a lot of pretty, pretty boys she calls friends
How they dance in the courtyard, sweet summer sweat.
Some dance to remember, some dance to forget
So I called up the Captain,
"Please bring me my wine"
He said, "We haven't had that spirit here since nineteen sixty nine"
And still those voices are calling from far away,
Wake you up in the middle of the night
Just to hear them say...
Welcome to the Hotel California
Such a lovely place (Such a lovely place)
Such a lovely face
They livin' it up at the Hotel California
What a nice surprise (what a nice surprise)
Bring your alibis
Mirrors on the ceiling,
The pink champagne on ice
And she said "We are all just prisoners here, of our own device"
And in the master's chambers,
They gathered for the feast
They stab it with their steely knives,
But they just can't kill the beast
Last thing I remember, I was
Running for the door
I had to find the passage back
To the place I was before
"Relax, " said the night man,
"We are programmed to receive.
You can check-out any time you like,
But you can never leave!
https://www.youtube.com/watch?v=DZUwg5X4Qv
Greetings and Salutations:
POOF SAID:
We have been telling you consistently that movement is occurring; that changes are being fabricated and other changes are being manipulated and changes are being consistently made and they happen in incrementally slow fashion.
No one person working with this program has a key to turn a lock or to make anything happen because others at the top do have the wherewithal to shift or to block or attempt to deny outright any change that is being sought.
So changes that have to happen are being done indirectly and not full force forward. It can't be; the institution in charge deliberately try to block everywhere the can. If you truly delve into this you would see clearly that others holding the key to passwords and codes and such are not easily dissuaded nor are they push overs.
Think beyond the words to the true meaning behind what is being said. The elders are dealing with countering all of those measures and they are getting it done. That is the very best that can be said because anything other than that is to reveal more than should be revealed.
The crest is approaching and the waves of change are out there; but until a ship arrives at the highest point of shifting winds and water velocity it cannot know what is ahead. There have been several occasions when a window of opportunity, for real change had occurred only to get blocked by the staff who are behind the scenes being paid to create obstacles. This is very complicated and it is complexed.
If you think for one minute otherwise you are way more naive than you should be. Just go with the feeling tone and continue visualizing the outcome. That is a major step that all can do and should have been doing already. The old saying "what you see is what you get" still applies. There will be positive outcomes for the good of all. Hold on hold on hold on… This world is changing, not specific to locale and all who are involved have signed on for this. As a consciousness change is unfolding there has to be receivers as well as givers. You wonder about the givers in this case? Think about what they had to go thru to get where this whole plan is today. Patience is the underlying key to all of these changes…P...
SUSAN SAYS:
All the available intel regarding the big "O" and the rest of the 70+ Prosperity Programs remains the same, (quote) "We are ready to deliver". Unfortunately, with all the PP's being tied to the hip of the global reset of currency a couple of years ago, we all sit in high anticipation and frustration. As has been mentioned to you time and time again "watch for the news that some of the private placement groups are in the bank exchanging their currency". This will be your signal that the deliveries have begun. A private courier will be delivering a letter of instructions for you to follow. There be no check's in the original notification. Any checks that may be issued will be received at your designated bank appointment with your assigned wealth manager. I wish there was more specific information to share with you as I am well aware of your and my frustration. I'd like to point out to you that had this been delivered a few years ago as was anticipated you and I would not have been able to hang on to it due to the manipulation and greed of the banking system. Actually in the end the changes had to be done or these programs would have ended in disastrous results. Please keep the faith!!!! Your rewards ultimately will be well worth the wait, even though it sure doesn't feel like it right now. Blessings, S
ZAP SAYS:
HI ALL
WELL, AFTER A COUPLE OF DECADES OF SKIRMISHES, WARS, CLANDESTINE THINGS, AND GENERAL MAYHEM, THIS WORLD OF OURS IS ABOUT TO TAKE A DEEP BREATH AND BEGIN THE RECONSTRUCTION PROCESS. VARIOUS TIMELINES HAVE COME AND GONE, AND THE ONE WE ARE IN NOW, THE PENULTIMATE TIMELINE WHERE ALL THINGS GOOD ARE POSSIBLE, IS HERE.
THE TIMERIDERS AND WINGMAKERS HAVE SHAPED AND ENSURED THIS TIME FOR HUMANITY, AND IT IS UP TO US TO TAKE THIS EFFORT AND TRANSFORM IT TO SOMETHING USEFUL AND BRIGHT. MANY SUPPRESSED TECHNOLOGIES WILL BE BROUGHT OUT NOW TO GIVE A HELPING HAND, AND TRANSFORM THE CRAP THAT HAS BEEN PERPETRATED ON OUR ENVIRONMENT BY THE BEETLE-HEADED FLAP-EARED SCUM-SUCKING LOW-LIFE BOTTOM DWELLERS INTENT ON SEDUCING AND RAPING AND PILLAGING THAT I WAS NOT BORN WITH ENOUGH MIDDLE FINGERS TO EXPRESS MY TRUE FEELINGS FOR.
REMEMBER HALIBURTON? AND THE GULF OF MEXICO OIL SPILL? THAT AND FUKUSHIMA MUST BE TAKEN CARE OF IMMEDIATELY AND I DO HOPE WE ARE NOT TOO LATE.
WHY?
FUKUSHIMA IS OBVIOUS. BUT THE THERMOHALINE CIRCULATION IS NOW PROVED TO BE THE OTHER KILLER. IT HAS STOPPED. I AM TALKING ABOUT THE OCEAN CONVEYOR THAT REGULATES OUR PLANET'S WEATHER, AND PREVENTS ICE AGES. THE IDIOTS THAT DID THE OIL SPILL MUST BE HELD ACCOUNTABLE FOR DESTROYING THE CONVEYOR.
The BP Oil Spill has achieved in less than five years what no other folly of Mankind has since the beginning of human inhabitation upon the Earth. Corporate greed and deceit has literally doomed us all to probable extinction within a decade, something that was previously thought to be in the cards at least a hundred thousand years in our future.
The latest satellite data establishes that the North Atlantic Current (also called the North Atlantic Drift) no longer exists and along with it the Norway Current. These two warm water currents are actually part of the same system that has several names depending on where in the Atlantic Ocean it is. The entire system is a key part of the planet's heat regulatory system; it is what keeps Ireland and the United Kingdom mostly ice free and the Scandinavia countries from being too cold; it is what keeps the entire world from another Ice Age. This Thermohaline Circulation System is now dead in places and dying in others.
TO UNDERSTAND THE WHOLE STORY, GO SEE:
HYPERLINK "http://thechoiceperspective.com/2014/09/21/loss-of-atlantic-current-dooms-mankind/" http://thechoiceperspective.com/2014/09/21/loss-of-atlantic-current-dooms-mankind/
BRIGHT AND CHEERY ISN'T IT. THE LUST FOR POWER AND MONEY HAS DESTROYED SO MUCH, BUT NO MORE. IT IS NOW TIME TO WAKE UP COMPLETELY, AND EMBRACE THE CHANGES THAT ARE UPON US AND ENSURE WE TAKE THE RIGHT PATHS TO SAVE OUR SPECIES, AND REACH FOR THE STARS.
WE WILL BE DOING OUR PART IN BRINGING OUT THE TECHNOLOGIES THAT WOULD HAVE SAVED US FROM ALL THE CRAP AND CURRENT SURVIVAL SITUATIONS. WE HAVE THE SUPPORT OF MANY, INCLUDING UPSTAIRS, AND OUR COMBINED EFFORTS MAY SPELL THE DIFFERENCE BETWEEN OUR SURVIVAL AND EXTINCTION. WE WILL SEE, AND WE WILL DO OUR BEST.
THE PROJECT SIDE WE HAVE UNDERTAKEN TO DO IS CRITICALLY IMPORTANT NOT ONLY FOR OUR ENVIRONMENT BUT OUR COMMUNITIES AND THE HEALTH AND WELFARE OF OUR HUMANITY. THE EFFORTS OF THE LEADERS OF THE COUNTRIES IS ESCALATING AS THE TIME DRAWS CLOSER TO THE FORMAL RELEASES FOR THE PURPOSE, AND THAT BEGINS THIS WEEK, AND COMES OUT FULL FORCE AFTER THE CHINESE NEW YEAR.
THERE ARE STILL THOSE THAT HAVE A DIFFERENT OPINION AND RELY ON SAND TO COVER THEIR HEADS.
From: DR
Subject: Subject: THE BIG CLEAN by ZAP from'"THE OFFICE OF POOFNESS"
How about the BIG MYTH or the BIG RIP OFF? Week after week it's all the same. More esoteric information disseminated by a person called "Zap" which the majority of the readers either don't care about or do not understand.
YOU ARE THE MAJORITY OF READERS? HAVE YOU TAKEN A POLL OF YOURSELF TO DETERMINE IF YOU ARE THE MAJORITY? CAN I HAVE A DISCUSSION PAPER OR AT LEAST A STATISTICAL ANALYSIS?
At the end of it or in this case from the start another plea for money.
SURE. EVERYBODY…GIVE A HELPING HAND SO WE CAN RETAIN THE STABILITY IN OUR EFFORTS UNTIL THE FIRST FUNDS GET HERE TO BEGIN THE WORK AHEAD OF US. MUCH THANKS.
None of what he talks about can be fully substantiated.
OH DEAR. DOES THIS MEAN THE CABAL DOES NOT EXIST? AND FUKUSHIMA IS ONLY A PSY-OPS AND NO RADIATION IS KILLING US? AND THE OCEAN CONVEYOR IS STILL FULLY FUNCTIONAL, AND THE OZONE HOLES THAT ARE LETTING IN DEADLY COSMIC RADIATION THAT CAN TURN US CRISPY IS ALL JUST CONJECTURE? AND POVERTY IS NON-EXISTENT AND 30,000 KIDS DO NOT DIE EVERY DAY MOSTLY FROM HUNGER? WOW. CAN YOU TELL ME THE REAL SITUATION THEN?
If it can we're going back 20 years to the anti-government militia movement and we all know how that ended. Bottom line is the government has the guns and they have the keys. End of discussion.
LESEE HERE…WHAT GOVERNMENT HAS THE GUNS AND THE KEYS? THE US CORPORATION (LAW OF THE SEA – ADMIRALTY LAW)? THE REPUBLIC (LAW OF THE LAND – COMMON LAW)? WHICH IS IT? THE FAKE GOVERNMENT OR THE REAL GOVERNMENT? CONFUSED HERE. AND WHAT KEYS? TO THE BATHROOM?
Now come April we're moving into year 22 of a promised "quick" payout. Still no money after 22 years of excuses.
THAT MUST BE BECAUSE BANKERS ARE HONEST AND THERE IS NO CABAL, RIGHT?
As I asked before Susan give me a reason to even hope for anything. In 1872 the Rev. C.A. Bartol wrote that "Hope is the parent of faith." The book of Hebrews states that "Now hope is the substance of things hoped for the evidence of things not seen." As a Christian I fully subscribe to God's word.
COOL. SO WHY ARE YOU BASHING HOPE?
I also subscribe to the Biblical precept that in the last days the wealth of the wicked will be turned over to the righteous with a vision. That's the only reason I continue to believe in any of this. However....we do not subscribe to a person we do not know continued plea for money as this forum has turned into a convenient format for such.
THANK GOD FOR THAT OTHERWISE WE WOULD HAVE BEEN HARD PRESSED TO DO WHAT NEEDED TO BE DONE TO PREPARE FOR THIS TIME AND ACTUALLY STAND A CHANCE TO MAKE A DIFFERENCE. FOR EXAMPLE, NO MATTER HOW WELL INTENTIONED A START-UP IS, WITHOUT RESOURCES IT WILL FAIL ALMOST IMMEDIATELY. I/WE MANAGED TO DO WHAT WE DO FOR OVER A DECADE WITHOUT ASKING FOR ANYTHING, BUT THIS LAST YEAR HAS BEEN VERY TRYING, AND THANK GOD FOR PEOPLE THAT GIVE HELP. EVERY RESOURCE THAT COMES IN IS IMMEDIATELY DIVERTED TO THE MOST CRITICAL SITUATIONS TO SAVE LIVES AND TO ENSURE THAT ALL IS READY TO RECEIVE AND DISTRIBUTE THE FUNDS WHEN THEY ARRIVE. IT IS NOT AN EASY TASK.
I REALLY HOPE DR THAT YOU CAN SEE PAST THE IMMEDIATE "OUTRAGE" THAT NOTHING IS HAPPENING, AND GO A BIT DEEPER.
dearest zap and susan,
i m a single mum with a 13 year old son and some gentleman in us claimed to pay me out with an investment for my startup from the chinese asset program. he write week after week, it will come. he promised to do it every week. we lost everything, my home, my job everything.
today then paymaster told me the resources are finite, while the us gentleman is continuing to tell me it is always done....
as we are almost homeless, please give me an answer if this is real.
M
HI M. I HAVE HEARD THIS SORT OF SITUATION TOO MANY TIMES, AND I HAVE BEEN GUILTY OF SAYING SIMILAR THINGS BASED ON THE INFORMATION I HAD AT THE TIME. SINCE THEN, I HAVE MANAGED EXPECTATIONS AND RELY ON VERIFIABLE INTELLIGENCE FROM THE RIGHT LEVELS ONLY. YOUR SITUATION IS DUPLICATED TIME AND AGAIN OUT THERE FROM WHAT I KNOW. IS IT REAL? DEPENDS ON WHAT YOU GOT YOURSELF INTO, BUT BASED ON PERCEPTION OF WHAT YOU DESCRIBE, YES IT IS REAL IN RESPECT OF THE RELEASE OF THE MATRIX FUNDS TO HELP HUMANITY DURING THIS TIME. I AM WRITING A SEPARATE EMAIL TO YOU AND WHATEVER I CAN DO TO HELP, I WILL.
From: JA
To: 2goforth < HYPERLINK "mailto:2goforth@safe-mail.net" 2goforth@safe-mail.net>
Subject: Re: MID-WEEK BY ZAP from "The Office of Poofness"

Did you think people were in this for the education you continue with year after year. Probley make more from the people still hanging on for the pie in the sky.
I DO NOT UNDERSTAND THE DIRECTION YOU ARE TAKING HERE, BUT ASSUME THAT YOU DO NOT AGREE WITH ME STATING SOME OBVIOUS, AND NOT SO OBVIOUS THINGS AS TO THE STATE OF OUR PREDICAMENT HERE AT THIS TIME. AND WHAT PIE IN THE SKY? WE ONLY HAVE PURPLE PIGS FLYING ABOUT. PIES DO NOT RESIDE IN THE SKY. ONLY PIGS.
than you could from getting a real job. Isn't it amazing how many people keep hanging on to nothing but your telling everyone your lies and then give a tidbit of hope every couple months.
OK, HERE WE GO AGAIN…WHAT LIES? C'MON, I DARE YOU…WHAT LIES? AND I HAVE ALWAYS TOLD PEOPLE AROUND ME TO NOT GIVE UP THEIR DAY JOBS AS THAT LEADS TO STRIFE AND OTHER BAD THINGS LIKE FORECLOSURES. THIS IS HARD WORK, AND NOT FOR EVERYBODY. WHAT I DO IS TOUGH. OTHERS HAVE TRIED, AND MOST GIVE UP IN A COUPLE WEEKS. THOSE THAT MANAGE A COUPLE OF MONTHS HAVE AMAZING STRENGTH AND STAMINA. HAVE YOU DONE ANYTHING REMOTELY RESEMBLING SUCH EFFORTS?
If I didn't know better I'd think your name was Vern instead of "ZAP".
NO, IT IS ZAP. POOF TOOK HIS NAME FROM HIS WISH TO GO "POOF" AND MAKE THE BAD GUYS DISAPPEAR, BUT HE HAD THESE MITTS ON HIM THAT PREVENTED HIM FROM DOING THAT AS THIS PLANET IS FREE WILL AND ALL. I TOOK THE NAME ZAP IN THE SAME LIGHT SO I COULD "ZAP THE CRAP". VERN HAS NOTHING TO DO WITH THIS.
Oh well as long as people have hope, I guess it's better than nothing, even it "IS" false hope. Why don't you tell your purple pig to ____ or get off the pot. JA
THERE IS NO FALSE HOPE. THERE IS A METHODICAL AND DANGEROUS PATH TO GET US ALL HERE SO WE CAN DO THE WORK AHEAD OF US AND SAVE THIS PLANET AND ITS KIDS. AND THE PURPLE ONES ARE NEVER ON THE POT AND INSTEAD FLY ABOUT LANDING THEIR GOBS ON DESERVING VEGETABLES. MAYBE THE FERTILIZER WILL DO SOME GOOD ON THEM.
IN RESPECT OF THE BAIL IN SITUATION, THE ONLY POSSIBLE WAY FOR THIS SCHEME TO FAIL IS FOR THE MATRIX FUNDS TO BE USED FOR THE JUBILEE. THIS DEBT FORGIVENESS WILL ZERO OUT THE MESS AND ALLOW HUMANITY TO START OVER. THE CURRENT SITUATION IS BAD ON THE SURFACE AND IN ITS DEPTH.
This is where it gets dangerous for everyone. Bail-ins is where they bail out the bank with depositors funds... it is called theft requiring marshal law to keep people in line.
Let's see how this is handled...
G
EXOGEN: Run on Italy's Third Largest Bank? Capital Controls or Bail-Ins Next?…
Italian Bank Customers Pull Deposits
The CEO of Monte dei Paschi, Italy's third largest bank, and the oldest surviving bank in the world, admits Customers Pulling Deposits as share prices sink.
Some Monte dei Paschi customers have been pulling savings out of the Italian bank, its chief executive said on Wednesday, as it faces a crisis over a mountain of bad loans that has wiped nearly 60 percent off its market value this year.
CEO Fabrizio Viola did not say how much money savers had withdrawn, or when the outflow began, though he said the fall in deposits was "limited" and that the bank could cope with it as he sought to reassure customers and investors.
Italian bank shares have lost 24 percent since the beginning of 2016 as investors, already rattled about global economic growth, have sold out of a sector with low profitability and about 200 billion euros ($218 billion) of loans that are unlikely to be repaid.
SHADES OF 2008. IF YOU HAVE NOT SEEN THE MOVIE "THE SHORT" GO SEE IT. IT WILL TELL YOU HOW THE CABAL WORKS, AND HOW. THE SUB-PRIME MORTGAGE TOXIC CRAP HAS NOT, I REPEAT, HAS NOT DISAPPEARED. IT WAS REPACKAGED AGAIN AND IS BEING SOLD AND RESOLD THROUGH THE UK AND SWITZERLAND IN YE OLDE TWO-STEP SHUFFLE. IN THIS CASE 5 STEP SHUFFLE.
Monte Paschi – Italy's third-biggest bank – has lost the most ground as it is perceived to be the most vulnerable; it has the highest level of bad loans as a proportion of assets and was the worst performer in a 2014 health check of euro zone lenders.
"Of course clients turning to our local branches are worried about what they read," Viola said in a statement.
"At present the size of the funding lost due to clients who decided to move part of their savings elsewhere is limited and anyway below levels seen during the previous crisis the bank faced in February 2013 which was overcome brilliantly."
Europe Fears Bail-Ins
On January 11, I commented Europe Fears Bail-Ins: Capital Flight Intensifies in Italy, France,…
Here's a table from that post, with Target2 Balances in billions of euros.
Country Symbol Target2 Balance Comment
Spain ES -241.8 Worst Negative Since 2012
Italy IT -229.6 Worst Negative Ever
Greece GR -97.3 Least Negative Since 2015 Q1
ECB ECB -73.8 Worst Negative Ever
France FR -73.5 Worst Negative Since 2011
Germany DE 592.5 Highest Since 2012
Luxembourg LU 140.4 Highest Ever
Netherlands NL 49.4 Highest Since September 2015
Finland FI 31.8 Highest Since August 2015
Cyprus CY 2.4 Second Highest Ever
Lack of Trust
Target2 is a measure of capital flight between eurozone countries. For example: A depositor in a Greek, Spanish, or Italian bank does not trust their bank so the depositor opens up a new account and transfers the balance to a bank in Germany, the Netherlands, or Luxembourg instead.
The recipient banks then park the money at the ECB at negative interest rates instead of buying Greek, Spanish, or Italian bonds.
Money parked at the ECB at a negative rate of 0.3% hit a new high at the beginning of 2016.
HYPERLINK "http://globaleconomicanalysis.blogspot.com/2016/01/run-on-italys-third-largest-bank.html#StyELoewFxLCmxOi.99" http://globaleconomicanalysis.blogspot.com/2016/01/run-on-italys-third-largest-bank.html#StyELoewFxLCmxOi.99
IN MY POSITION, THERE IS NOT MUCH I CAN DO TO HELP OUT (I DON'T THINK) AS MY FOCUS IS ON THE PROJECTS AND THE FUTURE OF OUR HUMANITY, BUT IF I CAN DO SOMETHING, I WILL.
Dear Susan and Zap,
What is weird I have not received my ZAP newsletter directly so I am sending this one which also validations my thoughts and millions of others. Sorcha Faal is a Disinfo source who is bought and paid for by the cabal. Hopefully you will consider putting this information in your next newsletter so people can be aware of her actions (this activity) are to mislead people and not for the good of humanity. I and others have known this for years but the people who are new to being aware of what is happening in the world are looking at all the sources they can find and it is helpful to give them knowledge about people like the Sorcha Faal source,Casper and others.
SORCHA FAAL AND OTHERS GIVE OUT VARIOUS INTEL. DISCERNING THE BITS THAT ARE TRUTH IS A TASK IN ITSELF, BUT WITH THE HIGH LEVEL INTEL THAT COMES MY WAY, IT IS NOT THAT DIFFICULT TO PULL THE TRUTH OUT AND PRESENT IT FOR EXAMINATION.
Here is what a friend wrote about your last newsletter –
"My thoughts are that he is a little naive re: political machinations because this is not his focus, as he has said many times. I have been thinking about this most of the day. He could really cut down the length of the messages; my computer was rejecting sending them on, at one point.
If he could just give pertinent info. that we need and stay away from political analysis, which clearly is not his strong suit. Oh well...by now you might have changed your mind.
I am certain that tons of people have gotten on his case about this. We need info. but not dissing... "
Today is Friday and today is Friday the 22nd I still have not received the last newsletter dated Jan. 20th. Maybe the bad guys/gals are messing with your email list.
Hugs and love – C
WHILE IT IS TRUE THAT POLITICS IS NOT MY FOCUS, IT HITS ME SQUARE IN THE FACE EACH DAY AND I HAVE TO DEAL WITH IT AS WELL. THE THINGS I DO KNOW AND CAN NOT TALK ABOUT FREELY HAVE TO DO WITH THE LONG TERM DISPOSITION OF THE CURRENT PLANETARY POLITICS THAT HAVE MIRED HUMANITY'S PROGRESS AND ITS EVOLUTION. THESE ELEMENTS ARE BEING ACTIVATED AND SOON I EXPECT THE MAJOR CHANGES IN THIS GLOBAL MACHINATION TO TAKE ROOT AND FLOURISH FOR OUR BENEFIT. THE DIVINE PLAN IS SIMPLE ON THE MACRO, AND GETS REAL COMPLEX IN ITS DETAIL. I STAY ON THE MACRO OTHERWISE I WOULD SOON LOSE SIGHT OF THE FOREST FOR THE TREES.
by kauilapele
Here is Zap's mid-week update. One piece of this I noted was the inclusion of a long description of Leo Wanta's book, "Wanta! Black Swan, White Hat", newly released in paperback. Apparently there are some major revelations included in the book. As it states,"You are receiving... the most recent news release along with the entire 30 page chapter 17 of Ambassador Lee Wanta's biography with links to back-up documents."
Alright, I checked at Amazon and Barnes & Noble, and was not able to find a paperback version... maybe it's not yet been posted there. Amazon has a Kindle version, B&N has a Nook version.
One further note, I do not sense any truth in the "Obama buys a house in Dubai" story. Apparently, it's a "Sorcha Faal" report, in whom I have no trust.
DEAR ONE…LEO HAS HAD HIS SHARE OF BLOCKAGES AND ATTEMPTS TO DISCREDIT AND TAKE HIS LIFE. THEY WILL DO ANYTHING TO STOP THE TRUTH FROM COMING OUT, AND WHY I DID A LONG PIECE ON HIM. HIS STORY, LIKE THE FILM "THE SHORT", IS CRITICAL TO GET OUT AND BE UNDERSTOOD, AND THERE ARE STILL MANY MANY POLITICIANS AND BANKERS THAT ARE QUAKING IN THEIR BOOTS IN FEAR OF THIS STORY GETTING OUT.
IN RESPECT OF FORMER REAR ADMIRAL RICK WILLIAMS AND HIS CONSTERNATION OVER MR OBAMA BUYING A COOL LUXURY HOUSE IN DUBAI, YEAH HE BOUGHT IT. RICK PAID THE PRICE WITH HIS CAREER. SO DID MANY OTHER GUYS AND GALS IN THE ARMED SERVICES THAT DARED MAKE A NOISE ABOUT THE CURRENT CRAP IN THE US CORPORATION THAT ACTS AS THE US GOVERNMENT. THE DECEPTIONS CONTINUE. AND SORCHA FAAL REPORTING THAT TOO…WELL, TRUTH IS SELF EVIDENT RIGHT? MIXING DISINFORMATION WITH TRUTH IS THE HALLMARK OF THE OTHER SIDE SO THEY CAN STEER OPINION AWAY FROM DANGEROUS THINGS LIKE EXPOSURE OF THEIR ANTICS, BUT OCCASIONALLY THEY TOO HAVE TO TELL TRUTH TO MAINTAIN SOME CREDIBILITY.
Top banker warns tide of worldwide bankruptcies is on the cards
The global financial system is going through an unstable phase and is likely to face a tide of worldwide bankruptcies, a leading monetary theorist warns.
William White, the Swiss-based chairman of the OECD's review committee told The Telegraph before the World Economic Forum in Davos that macro-economic ammunition to fight against upcoming economic problems is basically "all used up." The former chief economist of the Bank for International Settlements (BIS) said "the situation is worse than it was in 2007." Debts have been building up over the last eight years and have reached such levels in every corner of the world "that they have become a potent cause for mischief."
Mr White judged that the next recessions will reveal the truth, namely that "many of these debts will never be serviced or repaid." People who think their own assets are worth something will have a hard time accepting this reality, he added. The chairman of the OECD's review committee claimed that all that matters is if "we are able to look reality in the eye and face what is coming in an orderly fashion. Debt jubilees have been going on for 5,000 years, as far back as the Sumerians."
Mr White anticipates that Europe's creditors are likely to face some of the biggest cuts. European banks have admitted to US$1 trillion of non-performing loans, but the list of bad debts may continue, especially since they are exposed to emerging markets. The situation may be even worse than it was in 2007 because emerging markets are now part of the problem whereas nine years ago they were "part of the solution."
The former chief economist of BIS opined that a Chinese devaluation could metastasize, but the Federal Reserve in deep water too –"If they raise rates it'll be nasty. If they don't raise rates, it just makes matters worse," Mr White said. Although he doubts there is an easy way out of the current economic mess, the chairman of the OECD's review committee believes that if governments stopped depending on central banks to do their dirty work, the situation could gradually change. "[Relying on central banks to sort out solvency problems] is a recipe for disorder, and now we are hitting the limit," Mr White warned.
The World Economic Forum began in Davos-Klosters, Switzerland on January 20 and will conclude on January 23. The world's business and political leaders, along with celebrities including Hollywood A-lister Leonardo DiCaprio, have gathered to discuss pressing problems such as terrorism and migration crisis, the rise of the robots, the stock market, climate change, inequality, Eurozone debt problems and more.
Former U.S. Vice-President Joe Biden is pushing his initiative to find a cure for cancer while Leonardo DiCaprio is attending the event with the aim of talking about climate change–his foundation funds projects to protect wildlife from the impact of climate change.
Top executives such as Facebook's Sheryl Sandberg and Microsoft CEO Satya Nadella are also in attendance at this year's World Economic Forum.
See more at: HYPERLINK "http://www.australiannationalreview.com/top-banker-warns-tide-worldwide-bankruptcies-cards/#sthash.fsfjmhAd.dpuf" http://www.australiannationalreview.com/top-banker-warns-tide-worldwide-bankruptcies-cards/#sthash.fsfjmhAd.dpuf
I THREW THIS LITTLE PIECE IN AS PART OF THE OVERALL FLAVOR OF THE DETAILS OF THE EVENTS OCCURRING AROUND US NOW.
WE SEE THOUSANDS OF PIECES CONCERNING EVERYTHING FROM THE GMO ISSUE TO AGENDA 21 TO ISIS TO WHAT SUZIE IS DOING NEXT DOOR. ALL HAVE THE SAME FLAVOR OF REVEALING THE TRUTH OF ANY GIVEN SITUATION. OVER THE DECADES, THE CABAL HAS INSTALLED A GREAT MANY SCHEMAS DESIGNED TO FURTHER THEIR REACH, AND CONTINUE THE RAPE AND PILLAGE.
DESPITE THEIR BEST EFFORTS, THE BARBARIANS ARE AT THE DOOR AGAIN AND THEIR EMPIRE IS CRUMBLING. WE WILL SEE THE DESTRUCTION OF THIS METHODOLOGY OF SUBJUGATION IN OUR LIFETIME NOW WITH THE ADVENT OF MANY GOOD PEOPLE DOING GOOD THINGS FOR THE BENEFIT OF OUR HUMANITY. ONE VOICE MAY BE SMALL BUT IT CAN BE POWERFUL ENOUGH TO CHANGE THE WORLD. IMAGINE WHAT A MILLION SUCH VOICES SINGING IN UNISON CAN DO.
BUT ALWAYS REMEMBER THE PATH OF FORGIVENESS. IT IS ONLY WITH THAT PIECE THAT WE CAN MAKE CHANGES THAT ENDURE. FORGIVENESS IN ALL ITS FORMS IS A LASTING AGENT OF CHANGE.
This is GOOD info for u + ur readers about what's really going on with Oregon land but she does NOT understand [or chose not to speak of STATUS importance at this time – so as not to water down what IS said). Esp. at the end, she is NOT correct per today's legal conditions. She skipped point that she is "property" of the U. S. Government [UNLESS SHE HAS TACKLED THIS MATTER] as most people in the US are "property" thereof... Likely because of her BIRTH CERTIICATE status, etc., WHAT SHE STATES pertains legally only to Free American/State citizen' Men and Woman. [Your status and litigation acumen determines which laws will be enforced on your behalf; status varies depending on your necessary completion of legal corrections.]
KrisAnne Hall, a constitutional attorney
HYPERLINK "https://www.facebook.com/tiffany.house.96/videos/1070795146273987/" https://www.facebook.com/tiffany.house.96/videos/1070795146273987/
only 9 Minutes...plz share far and wide
MORE AND MORE TRUTH AND REVELATIONS COMING OUT ARE THE REAL FORCES OF CHANGE THAT ARE REQUIRED NOW. SO I APPLAUD THE BRAVE MEN AND WOMEN FOR STANDING STRAIGHT AND SPEAKING UP. MAY THERE BE MANY MORE. ALWAYS BE DISCERNING, AND DO NOT POOH POOH SOMETHING OUT OF HAND BECAUSE IT DOES NOT STRIKE A CHORD AT FIRST…DO MORE FOLLOW-UP AND DISCOVER OTHER THINGS TO SUPPORT OR DISSOLVE WHAT YOU SEE AND HEAR BEFORE JUDGEMENT.
A FEW EMAILS I DID NOT BOTHER TO POST HERE ALTHOUGH THEY WOULD HAVE BEEN FUN, WERE FROM THOSE THAT WOULD BASH AND THROW PEOPLE UNDER THE BUS FOR STATING THEIR VIEWPOINT AND OPINION…TO THEM I SAY THAT I AM GLAD TO SEE YOU'RE NOT LETTING YOUR EDUCATION GET IN THE WAY OF YOUR IGNORANCE. A THOUGHT OR TWO HAD OBVIOUSLY CROSSED YOUR MINDS, BUT IT MUST HAVE BEEN A LONG AND LONELY JOURNEY. DO KEEP TALKING AS SOMEDAY YOU'LL SAY SOMETHING INTELLIGENT. PROBABILITY IS ON YOUR SIDE.
YOU CAN FIND SO MANY BITS AND PIECES CONCERNING THE CHANGES WE ARE IN THE MIDST OF EVERYWHERE. THE RV, GLOBAL RESET, ARRESTS OF BAD GUYS, POLITICAL AND FINANCIAL CHANGES AND ALL MANNER OF OTHER PIECES ABOUND ON THE NET NOW. THESE ARE STARTLING TIMES AS VARIOUS TRUTHS EMERGE AND HIT US SQUARE IN THE FACE. IT TRULY IS AN INFORMATION OVERLOAD, BUT THE MAJOR POINTS ARE SELF-EVIDENT: WE GOT SCREWED BY THE ONES IN POWER, AND THEY ARE SCARED NOW THAT WE ARE FINDING IT ALL OUT. THAT IS THE THEME OF IT ALL.
WE ARE ABOUT TO START THE PROJECT SIDE, SO BE PREPARED FOR THIS MAJOR GLOBAL EFFORT. THIS IS AS REAL AS IT GETS, AND IT WILL BE DONE FOR ALL OUR SAKES. THINK ABOUT WHAT YOU CAN DO TO GIVE A HELPING HAND WHETHER A CORNER GROCERY STORE, OR WORKING WITH SPECIAL NEEDS KIDS. ANYTHING THAT HELPS OTHERS. IT WILL BE SUPPORTED.
STARTING THIS WEEK, THE FIRST BITS AND PIECES ARE COMING TO US FROM THE TRUST, AND OUR INFRASTRUCTURE FOR THE PROJECT FUNDINGS WILL SOLIDIFY AND WE CAN BEGIN. WE ARE MOVING FAST AND HARD NOW AS I SAID, AND THIS GRAND OPERA IS ABOUT TO BEGIN. DRESS REHEARSALS WERE SUCCESSFUL. DIET WATER WILL NOT BE SERVED (SNUFFLES IS SAD AT THAT BUT UNDERSTANDING).
LOVE AND HUGS AND MUCH THANKS. GOD BLESS.
IN JUBILANT GRATITUDE.
LOVE AND LIGHT
IN OUR SERVICE
ZAP
"GOD IS; I AM; WE ARE"
"BE GOOD, BE LEGAL, TELL TRUTH"
JANUARY 24, 2016
COPYRIGHT ZAP 2013-2016
This has been an extraordinary week of 911 emergency needs. It's been said so often that it always darkest before the light of victory is upon us. Thank you for the support you have given us to keep this newsletter coming. It has kept many computers running. We couldn't do this without your contributions. Small or large contributions service many in need. Please go to HYPERLINK "http://www.paypal.com" www.paypal.com and send to HYPERLINK "mailto:goneforthfornow@gmail.com" goneforthfornow@gmail.com. Please know we will be successful.
>
> Love and Kisses,
>
> "The Office of Poofness"
>
> ZAP, Susan and Staff
http://www.rumormillnews.com/cgi-bin/forum.cgi?read=38226