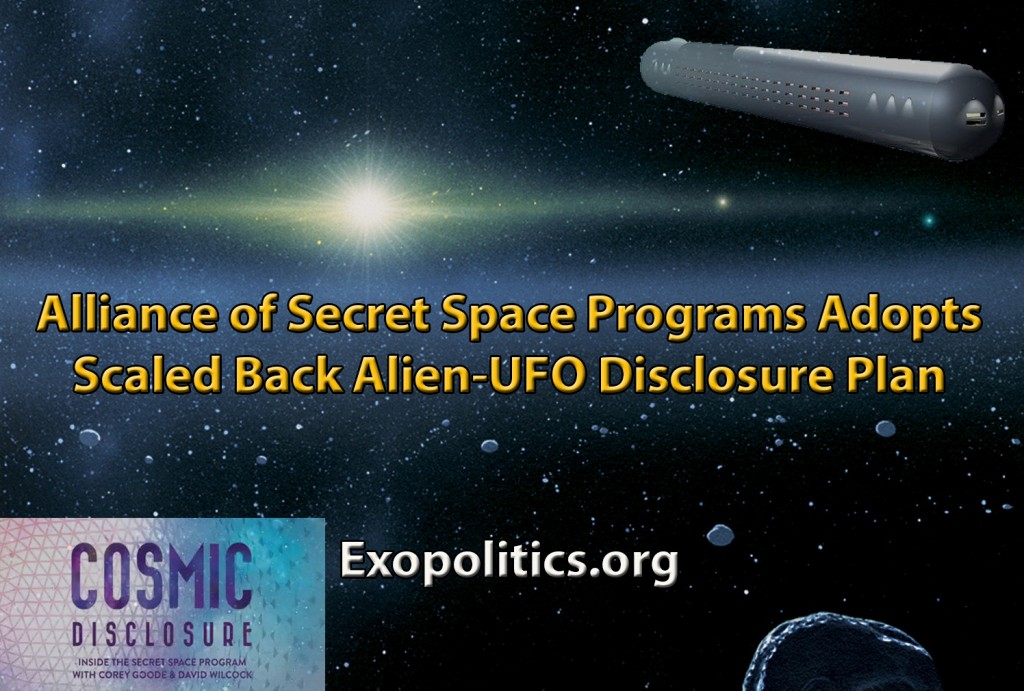 In today's episode of Cosmic Disclosure, whistleblower Corey Goode describes the discussions and dynamics of a meeting he claims to have attended at a hidden space base in the Kuiper Asteroid Belt where a plan for disclosing the existence of extraterrestrial life and secret space programs was being decided. If Goode's stunning revelations are accurate, as available evidence so far suggests, then humanity is beginning to witness a highly cordinated disclosure process, only recently approved by select clandestine organizations.
Goode claims that he was taken to the base for the purpose of debriefing a Secret Space Programs (SSP) Alliance Council meeting about his September 2015 visit to an ancient Inner Earth library. In earlier Cosmic Disclosure episodes, Goode revealed that he was taken to the Inner Earth library by a High Priestess called "Kaaree" who pointed out some of its contents along with some startling revelations.
Among these was that Zecharia Sitchin had used contrived information in his Earth Chronicles series of books. This did not appear to be a surprise to the SSP Alliance Council, presumably because they had access to the same data base found on the smart glass pads from which Goode says he first learned about Sitchin's fabricated information during his space program service from 1987 to 2007.
According to Goode, the SSP Alliance Council comprises representatives from the Solar Warden program along with defectors from rival space programs, previously described by him as the Dark Fleet, Interplanetary Corporate Conglomerate and smaller Space Access Programs possessing off-planet travel technologies.
Continue Reading at ..... http://exopolitics.org/alliance-of-secret-space-programs-adopts-scaled-back-alien-ufo-disclosure-plan/