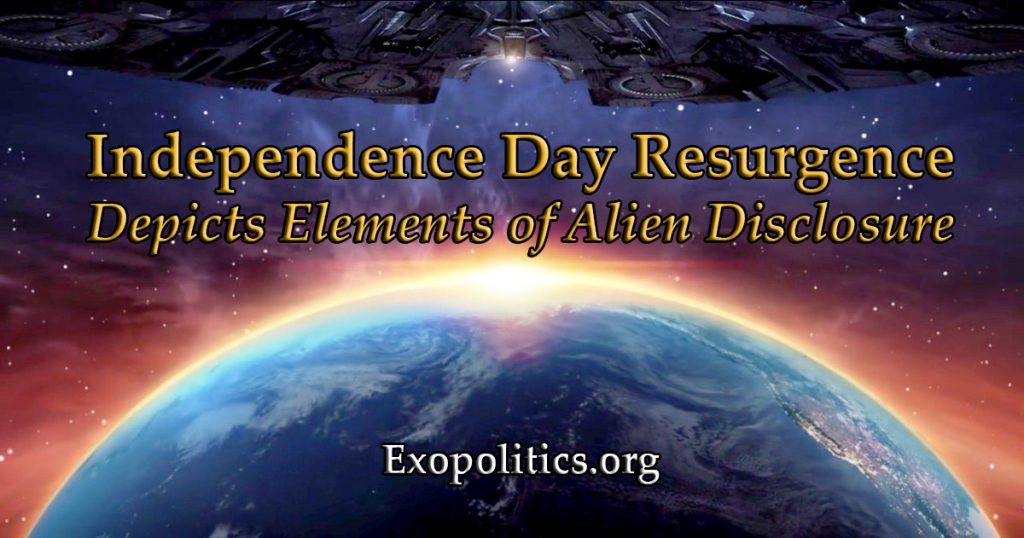 A commemorative video is now circulating to promote the upcoming June 20 release of the Independence Day sequel: Resurgence. There are key elements in the video, however, which suggest a "soft disclosure" agenda – preparing the public for official announcements of the existence of advanced antigravity spacecraft that can defend Earth against hypothetical alien threats.
The video pays tribute to the fictional 1996 attack by extraterrestrials on Earth depicted in the original Independence Day movie. The video lauds historic global efforts by nations to unify in forming a global defense force called "Earth Space Defense", whose job is to defend Earth from future attacks.
A photo from 1998 shows actual world leaders at the time, Jean Chretien (Canada), Francois Mitterrand (France), Boris Yeltsin (Russia), and Tony Blair (Britain), standing alongside the hypothetical U.S. leader, President Thomas Whitmore.
Now 20 years later, a new extraterrestrial threat is emerging, but in the meantime Earth has created fleets of antigravity space fighters, a military base on the moon, killer satellites, and many other advanced weapons based on recovered alien technologies from the 1996 attack. Earth is apparently ready to defend against a renewed alien threat.
More significant is the commemorative video's depiction of the Earth unifying in the 1990's to form a coordinated global strategy for defending against an extraterrestrial threat. Of course this is a fictionalized version of world history that never officially occurred, but did something similar to these fictional events really happen behind the scenes?
Continue Reading at .... http://exopolitics.org/independence-day-resurgence-depicts-elements-of-alien-disclosure/