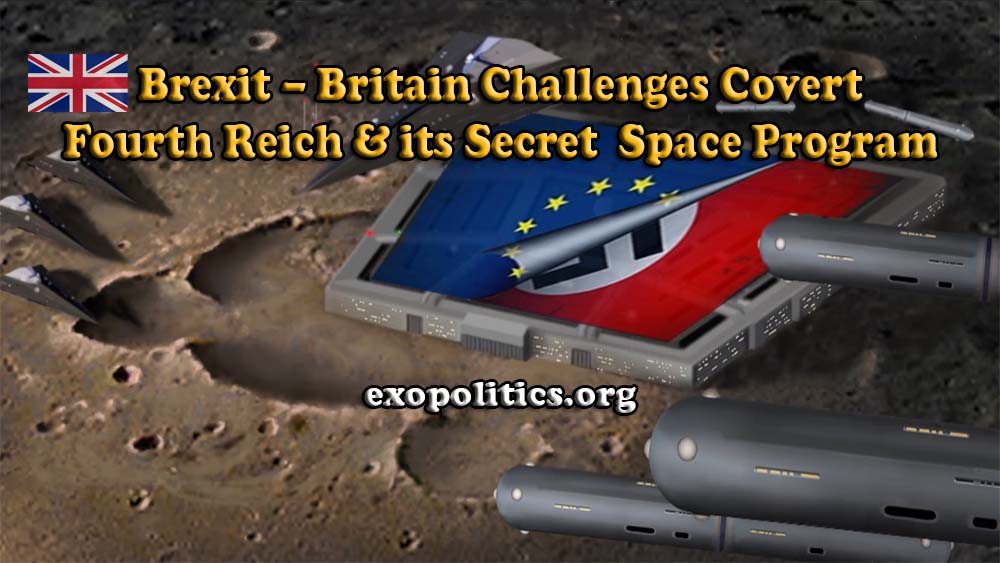 From June 17, 1940 to June 22, 1941, Great Britain stood alone against the Nazi Third Reich which had blitzed mainland Europe and forged an alliance of convenience with the Soviet Union in splitting Poland asunder. Now, 75 years later, with the June 23 decision to leave the European Union, Great Britain has issued a clear challenge to a secret 'Fourth Reich", covertly established by breakaway Nazi groups in South America and Antarctica, who during WWII had established an advanced space program, and later exerted an increasingly powerful hidden influence over the European Union.
The roots of the infiltration of the European Union and its predecessors by breakaway Nazi groups after WWII can be traced to a decision taken by Deputy Fuhrer Martin Bormann on August 10, 1944 soon after the Allied armies landed on the beaches of Normandy. Bormann had secretly brought together leading German industrialists and told them the war was lost.
A U.S. Military Intelligence document called the "Red House Report," dated November 7, 1944, describes how German industrialists were told to evacuate all available assets to neutral countries using thousands of shell companies designed to hide the massive out-flow of Nazi capital and industrial resources.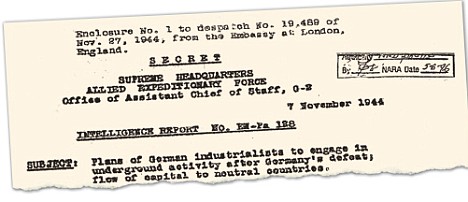 The source of the secret orders, according Paul Manning, author of the book Martin Bormann: Nazi in Exile, was Bormann whose influence over the Nazi Party increasingly grew as Hitler became increasingly despondent over impending defeat.
Bormann was explicit that the financial assets sent out of Germany would be subsequently used to establish a Fourth Reich by covert economic means as relayed through his emissary Dr. Scheid:
Continue Reading at ........ http://exopolitics.org/brexit-britain-challenges-covert-fourth-reich-its-secret-space-program/