August 2016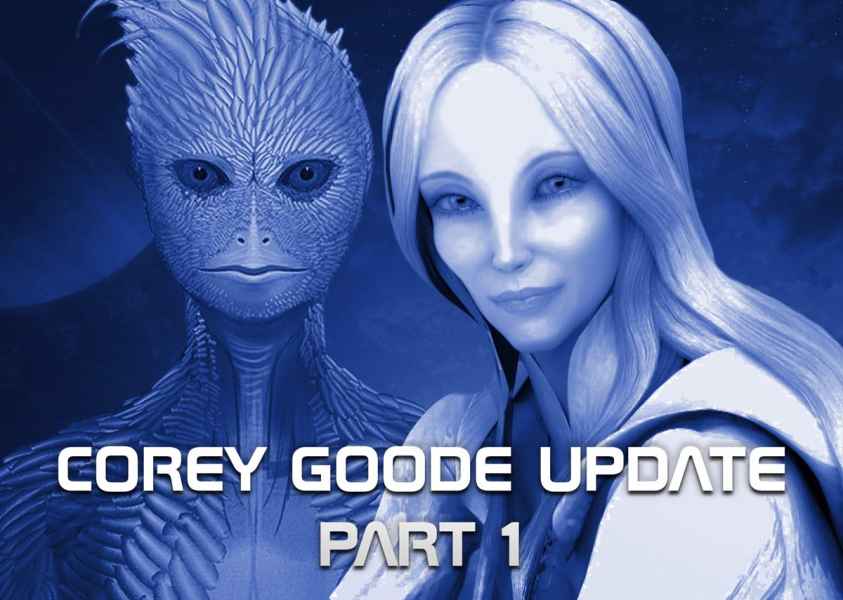 Our planet and solar system is going through a change far more profound than most people could ever imagine. Not only are extraterrestrials very real, both the positive and negative groups are far more involved in our own lives than most of us could ever realize. Although many people now discount the classic spiritual teachings that we have received over the millennia, it turns out that nothing could be of greater significance for us to study and practice.
I performed 20 years of service in the "secret space program," which is still unknown to most people. And yet, more and more insiders are now emerging, such as aerospace engineer William Tompkins, who can independently validate many aspects of my testimony. Tompkins can be seen on
Cosmic Disclosure
, a weekly show on Gaia that has helped me share this message with a large audience now exceeding the TV viewership numbers of CNN.
Real-world data is also increasingly supporting the things I have seen and heard.
David Wilcock
, who interviews me on
Cosmic Disclosure
, published a comprehensive overview of this case, and its provable evidence, as of June 19th. The final update section of the article emerged just minutes before he flew out to Colorado for another round of
Cosmic Disclosure
tapings, and is required reading for anyone who is following this story.
see :
Full Disclosure and Ascension: The War Has Gone Hot! (Part II)
The provable evidence included multiple, widespread reports of very bizarre meteor sightings. NASA tried to claim that a wild, streaking pattern that appeared in the sky over Phoenix on June 2nd was the work of an "asteroid." These types of events are of deep concern to the insider world, as there is fear that a hyper-advanced craft could crash in a populated urban area.
My intel had indicated that a war is taking place between positive and negative extraterrestrials and other Earth-based groups, and that shoot-downs were going to be increasingly common. These would lead to visible phenomena. This intel was almost immediately validated by the events outlined in David's article.
The key players in our story include the Cabal, a group many people call the "New World Order". Unbeknownst to most people, the Cabal is being very effectively opposed by a group of alliances, both on earth and in the Secret Space Program. Their financial and political control of our planet is being systematically overthrown.
The Earth Alliance groups include a significant percentage of the US defense and intelligence community who are fighting for the good. This includes a wide variety of computer hacks that are already exposing hidden truths. We are also hearing that massive data dumps could occur in the future that will expose the public to Full Disclosure – including the wrongdoings of the Cabal and the truth of the Secret Space Program.
Ultimately the Cabal was created and run by negative extraterrestrials, including a reptilian group known as the Draco. The humans in the Cabal are not shape-shifting reptilians, as biological life does not have this ability. However, certain Cabal members do have telepathic connections to these beings that some intuitives will see as a reptilian overlay on their faces. This accounts for the many cases David Icke has reported on in his earlier works.
The Draco are a conquering race, and Tompkins' new testimony revealed that they contacted the Nazis not just to hopefully subdue the Earth, but to create an army that could be used to conquer many other worlds as well. The Nazis had the mentality and industrial know-how that the Draco wanted, and began colonizing space with the technology the Draco gave them in the late 1930s.
The United States was developing its own space program due to assets it had acquired, but did not succeed to anywhere near the degree that the Germans had. Ultimately the US was bullied and blackmailed into joining the German
SSP
, and their hope was that they would be able to take the program over and squash the Germans. Unfortunately, the opposite took place – at least for many years.