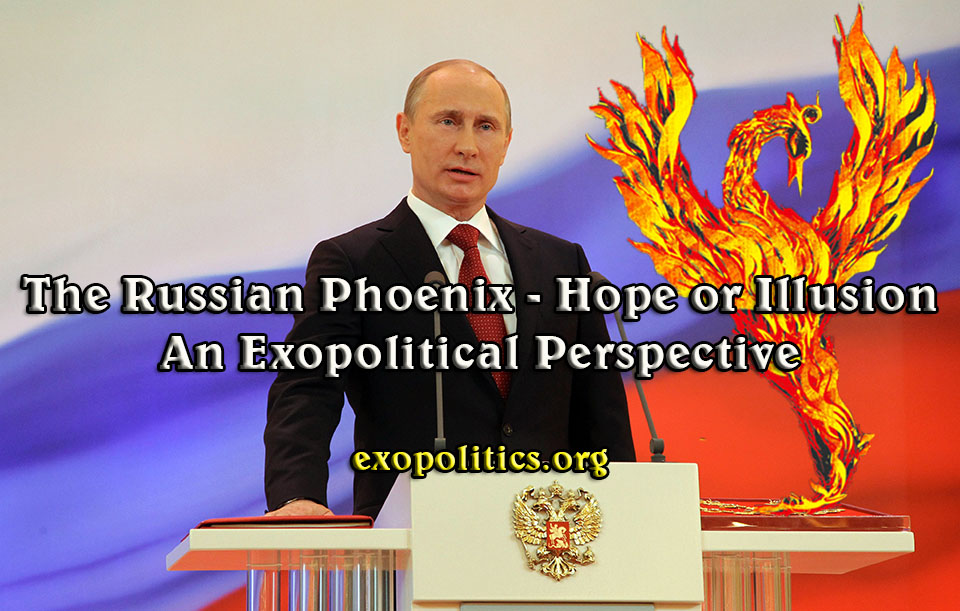 Under President Vladimir Putin, Russia has witnessed a remarkable rise back to becoming a first rate military power capable of challenging U.S. hegemony around the world. More importantly, Russia is a key element of a global alliance (BRICS) in challenging plans for a New World Order contrived by banking elites that form an "Invisible Government".
This Phoenix-like resurgence of Russia has led to competing narratives about it being either a hope for a better planetary future, or conversely an illusory opposition to U.S. hegemony as part of a contrived power dialectic controlled by the Invisible Government. This has led to competing camps who either champion Russia's policies at a global level, or criticize them as being little more than controlled opposition to the Invisible Government.
Helping chart a reasonable path through the competing narratives about Russia is a very well thought out article by Dr. Moti Nissani titled
"The Russian Phoenix: Hope or Illusion?
" Published on February 3, 2016, Nissani examines many of Russia's ambivalent approaches to helping its citizens, global debt bondage, mass media, the environment, etc.
Continue Reading at....
http://exopolitics.org/the-russian-phoenix-hope-or-illusion-an-exopolitical-perspective/