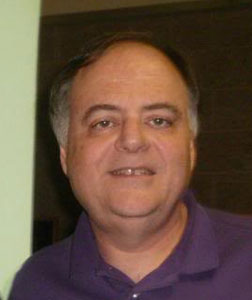 4

Ben, 16 Zip, 13 Caban
Dratzo! Since we first arrived en masse at the end of your 20th century, we have learned in detail how your world works. We have allied ourselves with your Ascended Masters and their numerous Earth allies. In addition, we have had extensive planning sessions with our Agarthan cousins. All our meetings, along with our lengthy scientific study flights and accompanying record-keeping, have prepared us for what is currently taking place on your planet's surface. Surface humanity is now at a crossroads. Those who seek the Light have achieved much and are finally ready to begin announcing the terms of their incredible triumph. A new global financial system, worldwide freedom and new governance symbolize this victory. Two decades ago, the dark's minions decided to forego the surrender that their former masters, the Anunnaki offered them. This refusal led you into two decades of unnecessary wars, government-contrived terrorism and a general series of continued corruption and misguided violence. This prolonged era of misdeeds is coming to an end. The much-sought time of peace, freedom and prosperity is about ready to begin.

As this new time starts, we wish to tell you a few more things about ourselves. Our primary intention is a full disclosure. This can permit us to be more open about how we relate to you. We dearly intend at that time to open a broad communication with you. Many still believe that thought of this world being visited constantly by ETs is nonsense. We intend to dispel this concept shortly. When we were told decades ago by Heaven to put this special first contact mission together, we were somewhat skeptical Our Science and Engineering fleets had unanimously labeled your civilization as not yet ready for contact. Our sudden intervention to save your Sun, combined with a number of decrees from the Federation's Spiritual Council, was a forerunner for what later happened. Hence, we enthusiastically endorsed this huge commitment to your planet and its people. We sent a rather large fleet and started to interact with all dedicated to the Light, such as its many active proponents. It has taken us nearly two decades to achieve countless initial objectives.


The result of these years of getting to know each other is that the Earth-born elements now fully accept us as a part of this very diverse team. Our liaisons regularly plan and advise with other parts of this group. We understand their plans and have contributed to what currently is the final schedule for this immensely complex operation. We are thoroughly dedicated to this project and know when we can, in the near future, land and interact with you personally. Thus, our mentors can make their daily preparations knowing when all of this is to actually happen. This surface world of yours is going to be surprised when what we have discussed unfolds. The new banking system, the prosperity and the freedom that comes with new governance require avid participation from you. The world that you have grown up with is suddenly going to "explode" right in front of you. This immediately needs you to accept a number of game-changing events. It becomes incumbent on you to listen, carefully review them and act.

This rapidly changing reality is being set up to allow you to discover how wondrous your environment has become. This is a new world in which you are to be given a great deal of vital information. You need to receive it all and take the time to review it. Governance is to be dedicated to repeating all of this a number of times. It is essential that you understand what is to be expected of you. In addition to all of this, some of you are to be the first to begin, with a huge learning curve about the new prosperity and its relationship to the new and friendlier financial system. These experiences are to help you achieve your dreams and spread an ever-growing global prosperity. Along with these special events is to be governance that truly requires your active participation. Community groups are needed to interact with this governance at local and regional levels. We intend, as well, to provide some guidance and enable you to fully participate in our contact procedures. Your time as a sort of "mushroom" is truly ready to come to a rapid end.

Blessings! We are your Ascended Masters! This time is especially sweet to us! The great works of our associates are finally coming to fruition. Long ago, Heaven told us that a time was to come when the Anunnaki and their minions were no longer to rule this realm. This long-awaited time is emerging. Those who came to us centuries ago and set up spiritual secret orders dedicated to the Light and its good works are on the edge of monumental success. The Light has forced the last of the dark to contemplate their surrender and arrange for it. All of the major minions have informally surrendered and special dates approved. The dark's last acts are at present being carried out. We can prepare to rejoice shortly. Glory to Heaven for all of these magnificent blessings! The transformations required are almost ready to occur. These glorious deeds are due in great part to your continuing focus and support. Take the time remaining and use it to come together and thank all in Heaven for these truly grand events.

What is now occurring is a long and very eventful strategy that originally began at the conclusion of the Second World War. The American minions and their followers had finally achieved their centuries-old goal. They had become a vital part of the Anunnaki's post-war plans. America was founded, not as a potential world power, but as an alternative. We Masters wanted to set an example and give the world a blessed alternative to the global minions that ran this realm. We knew that one day, the Anunnaki was to be turned toward the Light, and this globe needed another example for running a large nation. However, America was in reality being torn apart by two vastly different ways of running it. These differences came to a head in the last half-decade. In the present time, the "powers that be" and their evil agenda are being done away with. A new time is arriving for all peoples.

America at present is to lead this realm into a new period where freedom, prosperity and equality are unbounded. Those who have kept this nation, and the world in general, in bondage no longer are to be in any position to resist this new way. The old perceptions long taught you are to go. Your vision and focus on a new state of Being are to triumph! America's history is to be revealed and openly discussed. Use this amazing history as a point to avoid even the most evil of agendas in this wondrously evolving realm. Stay strong and be willing to listen and learn all about America and its amazing prophecy! We have many other things to tell you as well. The deeds and lies of the dark need to be made known and the energy of these deeds transformed to Light and sheer blessedness. You are in transition to a new consciousness and are to be treated to true, and newly growing, wisdom. Hallelujah! Hallelujah!

Today, we carried on with our weekly report. As you can see, many exciting events are ready to take place! Some of these may astound you at first. Remain patient and focus on the good that is to show up! Know, dear Ones, that the countless supply and never-ending prosperity of Heaven are indeed yours! So Be It! Selamat Gajun! Selamat Ja! (Sirian for Be One! and Be in Joy!)
http://www.paoweb.com/sn092016.htm