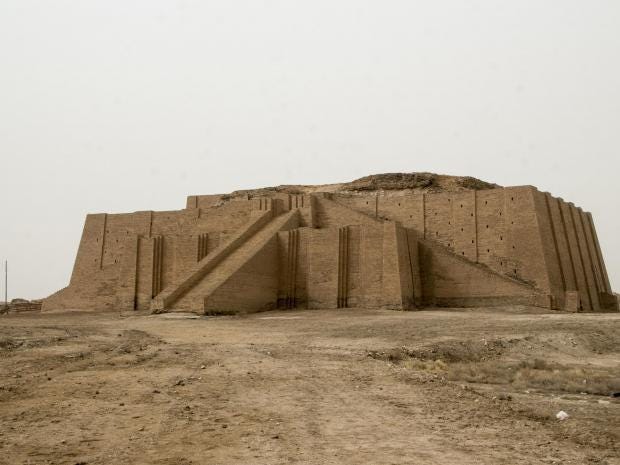 An Iraqi minister has claimed that the ancient Sumerians traveled to Pluto in spaceships thousands of years ago.
Kazem Finjan, Iraq's Transport Minister, told reporters in Dhi Qar, south Iraq, that the world's first airport was built there in around 5,000 BC.
He said the ancient civilization of Sumer, one of the oldest known societies, used the airport for space exploration and even discovered Pluto,
according to news website The New Arab
.
Alongside a video of the news conference posted on Twitter, Hayder al-Khoei, a researcher at the Centre for Academic Shi'a Studies,
wrote
: "Awkward moment and I don't think anyone was brave enough to contradict him".
It is believed that the Sumerians settled in the historical region of southern Mesopotamia, now south Iraq, in 5500 to 4000 BC, where they developed agriculture, trade and artisan skills such as weaving, metalwork and pottery.
The New Arab
reported that Mr Finjan referred to the work of Russian professor and Sumerian expert Samuel Kramer, who studied the civilizations creation myths and wrote about their understanding of the solar system.
Iraq Transport Minister: Sumerians built world's first airports & flew spaceships from southern Iraq to discover other planets (5000yrs ago)

pic.twitter.com/WOhbyS7NGU

— Hayder al-Khoei (@Hayder_alKhoei) September 29, 2016
Many ancient ruins are found in Dhi Qar, such as the Sumerian cities of Eridu and Ur, home to ancient temple the Ziggurat of Ur, which was excavated in the 1930s and has since been partially restored.
"The first airport that was established on planet earth was in this place," said Mr Finjan,
according to the site Memo: Middle East Monitor
.
Memo
reported that the minister also claimed that the angels "were all Sumerian" and "Sumerian spaceships used to launch from here towards the other planets."
It is commonly accepted that the first human in space was Russian Soviet pilot
Yuri Gagarin
, who made a 108-minute flight into the Earth's orbit in 1961.