Documents Support Claims of Covert Navy Operation in Nazi Germany Tied to Secret Space Programs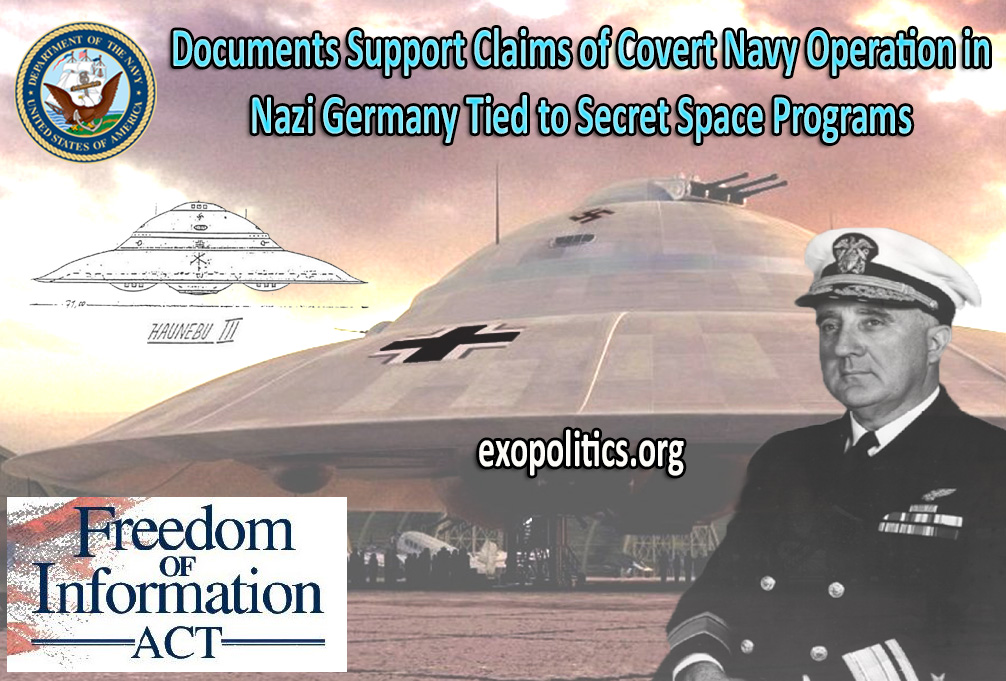 The sensational claim by retired aerospace engineer, William Tompkins, that he was involved in a covert operation out of Nazi Germany, which provided intelligence on antigravity vehicles that helped launch a secret U.S. Navy space program, has just been given a boost by documents recently obtained by the Freedom of Information Act (FOIA).
A number of the documents confirm that the signature on two exit passes provided by Tompkins, who says he carried intelligence briefing packets out Naval Air Station San Diego about the Nazi antigravity craft to U.S. aerospace research facilities, belonged to Rear Admiral Rico Botta.
Another FOIA document, along with one of the exit passes, supports Tompkins' claim that he was directed by Admiral Botta to use his personal plane to take briefing materials to advanced U.S. aerospace facilities working on experimental aircraft.
Continue reading at ....... http://exopolitics.org/documents-support-claims-of-covert-navy-operation-in-nazi-germany-tied-to-secret-space-programs/