Received via email.....
Rumor Mill News Agents Forum
INTEL Update (Real News) via email - "Big Stuff" 6/6/18
Posted By: Mr.Ed [Send E-Mail]
Date: Thursday, 7-Jun-2018 00:08:32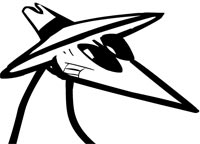 INTEL Update (Real News) via email - "Big Stuff" 6/6/18
ALERT- ON MONDAY, JUNE 11TH, TRUMP WILL TELL THE NATION ABOUT THE SHADOW GOVERNMENT AND ITS DESTRUCTION OF AMERICA PLANS.
ARRESTS WILL FOLLOW OF THE RING LEADERS BUREAUCRATS OLIGARCHS AND TOP CABALISTS.
ALL AVENUES OF ESCAPE HAVE BEEN SEALED.
RESISTERS WILL BE BOMBED OUT OR KILLED.
SOME PHYSICIANS HAVE STOPPED CHEMOTHERAPY.
SOME TARGETS ARE CANADA, BIG PHARMA, EDUCATION, SANCTUARY CITIES, MONSANTO ETC.....STOCK UP ON SUPPLIES.
IT MIGHT GET NASTY. THERE ARE TWO OTHER EVENTS OCCURRING TODAY JUNE 6th AND THE OTHER ON THE 13th. ONE OF THOSE WILL BE THE RV.
Worldwide operations are going after undersea alien bases in Europe.
As a result, extinct species are floating to the surface.
Some are called AQUATICS and are aliens.
The Dulce New Mexico base has been torched. (nothing survived)
Dublin Ireland and Chile bases taken out also.
Regressive alien species in the mountains of America and Europe are to be destroyed along with the Denver Airport that houses very nasty creatures.
Decisions on the Atlanta Airport underground complex are being weighed.
These creatures belong to the VRIL races that Hitler was aware of.
France, UK and Holland are still somewhat controlled by the cabalists.
The Major Minions total 1.5 million and their followers are about 300 million worldwide.
We are being aided by galactic races of three dimensions (10D,12D,14D).
A special powder is being sprayed to counteract the Aluminum, Barium and Strontium that was poisoning humanity via chemtrails.
New races will begin showing themselves in everyday life to help the people acclimate to these changes.
Some look like us and some don't.
Some Bigfoots and Sasquatches are part of the ancients called "The Watchers".
New plants, grasses, palm trees, bugs, worms and grubs are coming to earth to cleanse Gaia. (mother earth)
Notice that the democrats are not going on vacation.
Why do you think that is happening?
Get your popcorn and drinks ready for the show folks.
We have waited a long time for this.