 ****************************************
BREAKING: Syria Accuses Israel of Bombing Airport, Vows to Retaliate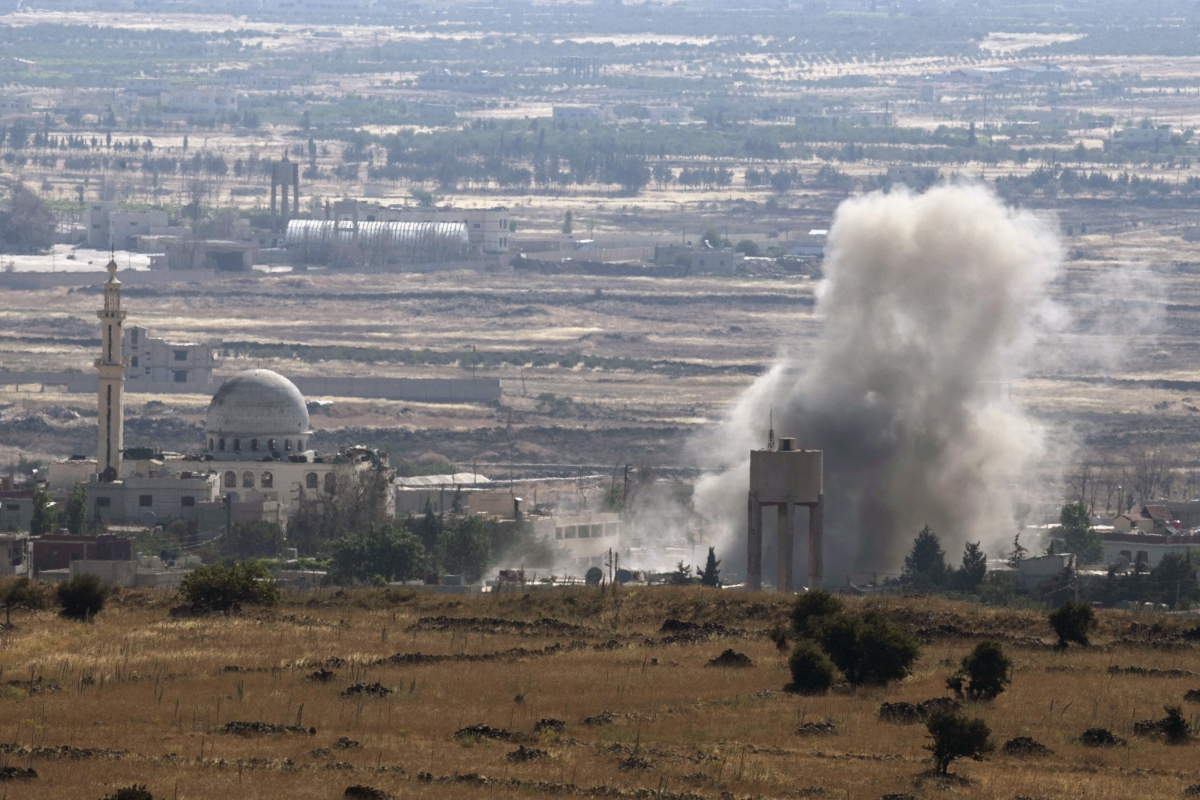 Damascus, Syria — Israeli jets just bombed a Syrian Revolutionary Guard airport near Damascus, and Syrian officials are now accusing Tel Aviv of supporting terrorism.
According to several reports, the Mezzeh airport just west of the capital city was hit with a bombardment from Israeli military jets, leaving an as-yet unknown number of people dead.
"The Syrian Arab Army has warned that there will be repercussions for Israel for the 'flagrant attack' on the military base, state TV said, citing a Syrian army command spokesman. It also linked the alleged strike to Israel's support of terrorist groups,'" state-run
RT
reports
.
Differing reports claimed rockets had been fired from "an area near Lake Tiberias in northern Israel just after midnight," which landed in the airport compound.
Explosions from the attack could be heard as far away as the city of Sana'a, causing chaos and confusion — and forcing Syria to vow reprisals.
"Rockets strike at Mezzeh Military airport in Damascus minutes ago,"
tweeted
Hadi al-Bahra, former president of the National Coalition of Syrian Revolution and Opposition Forces.
— Ali Alimadadi (@alialimadadi110) January 13, 2017
Journalists and activists on the ground described a number of resulting fires from the strikes, and video of the aftermath began making rounds on social media.
http://thefreethoughtproject.com/breaking-israel-accused-bombed-syrian-airport/