Globalist Agenda Watch 2015: Update 21 – The New World Order launch ceremony
I stumbled upon
this article
at The Economic Collapse blog today, and then I came across
this
…
…Essentially, it is a meeting to publicly launch the New World Order.
Looking to the left side of the page, the steps of the "Post 2015 process" are given, and the next step is the "Follow up and review" meeting which concludes on May
22
. This is followed by a three-stage "Intergovernmental negotiations on the outcome document" process which begins on June
22
…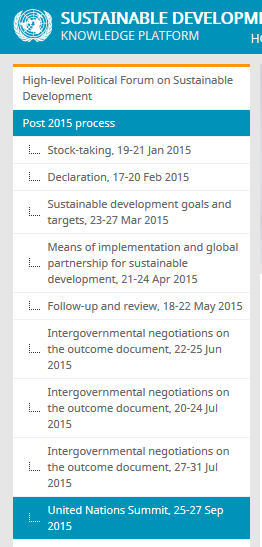 Speaking of
22
s, recall from Update 9 that the Pope is scheduled to arrive in Washington D.C. on September 22,
specifically in the evening
. I wouldn't be surprised if his plane landed at twilight, thus symbolizing the twilight of American global leadership. If that's not enough symbolism for you, he will address the UN General Assembly
in the morning
(the "dawn of a new day") of September 25, just
3 days
later…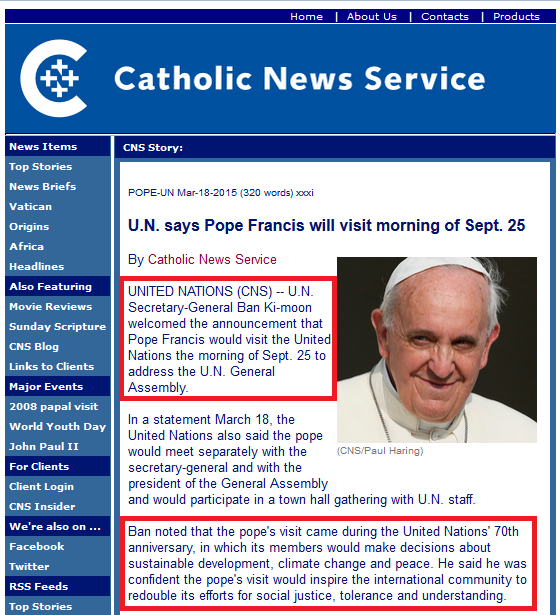 This symbolically mimics Jesus' death and resurrection. The (American-led Interim) World Order will die on the cross on September 22, and the (UN-led New) World Order will be resurrected on the third day. My, how the "elite" love their silly little bullsh*t.
For the previous updates from this series, click
here
.
http://redefininggod.com/2015/05/globalist-agenda-watch-2015-update-21-the-new-world-order-launch-ceremony/