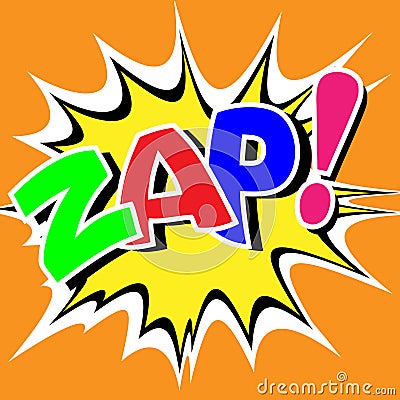 From The Office of Poofness"
Date: Thu, 11 Jun 2015 09:26:15 -0400
HI ALL
SOON WE WILL ALL BE SINGING CHRISTMAS CAROLS, BUT IN ABOUT 2 WEEKS (OR LESS) ONLY.
THE MAJORITY OF THE CRITICAL ITEMS THAT HAD TO BE PUT IN PLACE FOR WHAT IS TO COME ARE DONE, AND THERE ARE A FEW DETAILS LEFT TO DO BEFORE THE BIG BUTTON GETS PUSHED.
OUR WEBSITE IS ALMOST READY TO BE DEPLOYED, AND IT WILL BE AS SOON AS THE FIRST FUNDS COME IN TO BEGIN THE PROJECTS.
AT THIS RATE, A TENTATIVE DATE CAN BE GIVEN OF AROUND JUNE 24 FOR US TO BEGIN, SO ASSUME ABOUT 2 WEEKS AS IT SEEMS TO BE IN TANDEM WITH THE RESET PROCESSES.
~~~
ON ANOTHER MATTER IN REGARD THE RED DRAGON AND THE FUNDING SEQUENCE THAT HAS BEEN ESTABLISHED THERE, I HAVE NOT HAD A RESPONSE BACK FROM THE AMBASSADOR OR DAVE IN REGARD OF WHAT I WROTE ON SUNDAY ABOUT THE RED DRAGON METHODOLOGY OF FUNDING PROJECTS.
IN ESSENCE, I SAID THAT I SUPPORT THE PROJECT FUNDING SIDE, BUT I DO NOT AGREE WITH THE METHODOLOGY.
THE NEXT DAY I WAS AUTHORIZED BY THE ELDERS TO OFFICIALLY STATE THAT:
"FAMILY MEMBERS DO NOT CHARGE FOR THEIR HELP"
I WILL NOT COMMENT FURTHER.
WHILE IT IS TRUE THAT I SUPPORT THE PROJECT FUNDINGS, I DO NOT SUPPORT ALL THE OTHER THINGS THAT ARE CONTRA TO THE PARADIGM SHIFT, AND OF BEING THE BEST INTEREST TO OUR HUMANITY.
WHEN DAVE CALLED ME A WHILE AGO IN RESPONSE TO MY REQUEST FOR A PRIVATE TALK, AND WE WENT OVER THIS RED DRAGON FUNDING SEQUENCE AND OTHER MATTERS.
ONE OF THE ITEMS THAT I IMPARTED TO HIM WAS THE FACT THAT THE RED DRAGON CREST OR EMBLEM THEY ARE USING IS AN OLD DEFUNCT LOGO.
DAVE CONFIRMED THAT HE KNEW ABOUT THIS, BUT SINCE IT WAS A FAMILY THING, IT WAS USEFUL TO USE IT TO GET THE MESSAGE OUT THAT FUNDING IS AVAILABLE HERE.
THAT COMPANY WAS ORDERED TO BE SHUT DOWN A LONG TIME AGO, BUT THE WORKER NEVER SHUT IT DOWN, AND NOW IT IS BEING USED IN THE MANNER IT IS.
AGAIN, IN RESPECT OF PROJECTS, I DO AGREE WITH THE FUNDING ASPECT, BUT I DO NOT AGREE WITH THE METHODOLOGY.
HE ASKED HOW WE COULD WORK TOGETHER, AND NOT KNOWING HOW, I SAID THAT I DID NOT KNOW YET, BUT WOULD LOOK FORWARD TO SITTING DOWN WITH HIM AND THE AMBASSADOR TO DISCUSS THIS POTENTIAL.
IN THE MEANTIME, I WILL CONTINUE TO PREPARE TO START HELPING WITH NO FEES TO ANYBODY FOR ANYTHING…. EXCEPT FOR SOME ICE CREAM FOR SNUFFLES.
PIG GOT TURNED ON TO IT. HE IS NOW A REGULAR SNUFFLEOPHAGOUS AND IS NOW GETTING FATTER. I PUT A LOCK ON MY FRIDGE, BUT I THINK HE LEARNED HOW TO PICK LOCKS…SMART PIG.
Susan, I know that the Dragon family is in different factions but I just listened to Dave Schmidt slander several people and saying that the dragon family is not releasing any funds until September?
WHAT?
Dave is saying that the world banking is not safe and won't be until then. Who do we believe?
THE WORLD HAS NEVER BEEN SAFE. WHAT MAKES ANYBODY THINK THAT BY SUCH AND SUCH TIME, THE WORLD WILL BE SAFE.
THIS IS DEFINITELY ONE FOR THE GARDEN OF VEGETATIVE CONSCIOUSNESS (MISS PHIPPS…CUT DOWN ON THE FERTILIZER)
THE BANKING SYSTEM IS BEING REVAMPED, AND RIGHT NOW, THE MAJORITY OF THE VEGGIES HAVE LEFT THE BUILDING.
IT IS STILL NOT COMPLETELY SAFE, AND WILL NOT BE UNTIL THE NEW SYSTEM IS IMPLEMENTED, BUT GUESS WHAT….WE ARE MOVING FORWARD WITH PROJECT FUNDING THIS MONTH.
NOT SEPTEMBER.
IS THIS A WAY FOR THE WHOLE DAVE AND AMBASSADOR THING TO LAY LOW OR DISAPPEAR DURING THIS TIME OF BEING PUT ON THE CARPET?
If this doesn't go realistically now then forget i.e. can't hold anymore. I quit. I'm not a greedy person and I feel the time is right but after the 15th,I can't go forward till September.
DO NOT DESPAIR. PROJECT FUNDINGS ARE THIS MONTH FROM OUR SIDE.
Hi again ZAP and/or Susan. Sorry to bother you. Can you tell me how I can check someone out that states they are "connected" with elders – if they are legit? Grateful for your input ! D
HMMMM….HARD TO DO WITHOUT GETTING THE NAME OR NUMBER OF THE ELDER. IF YOU GIVE THE NAME OF THE ONE THAT PROFESSES CONNECTION, AND SOME DETAILS AS TO WHY, OR WHERE ETC, THEN I MAY SHED SOME LIGHT.
I KNOW SOME OF THE PEOPLE THAT ARE INDEED WORKING WITH THE FAMILY, BUT NOT ALL OF THEM OF COURSE.
Hello Zap & Michael This is my second Greetings for you & your Admiral J.K. I saw your report which mention about "Ambassador 's Peace Team has NO-Greedy?"..That's why I made this letter for your info.. RDF have Greediness & European -RDF is the One of Most Greedy Family in the World..
IT WAS. THERE IS NO RED DRAGON NOW. ONLY THE GOLDEN DRAGON. WE ARE OK.
One of proof is that their Plan for "Escape Village ", if you know that Purpose Area of Escape Village, you ask to your Admiral XX about "What is Existing in that Area?" The Family who is Author of Alpha-Omega-Program & Because of that Program the Family has been Greedy whenever..
GRANDFATHER HAS BEEN BLACKLISTING MEMBERS BECAUSE OF THE GREED, AND CLEANING HOUSE EVERYWHERE. WITHOUT HIM DOING THAT, WE WOULD BE IN A TERRIBLE PREDICAMENT.
HE IS HERE WITH INTEGRITY AND TRUTH FOR OUR BENEFIT.
That Words of Ambassador are Nice & True , but they have Plan to retrieve "Seeds of Tree of Money". You know that What is Tree of Money? Yes, that is Grand Father & System itself..
XXXXXXXXX (PRIVATE STUFF)
Please go on your way that real assistant for Humanity without Greediness.
anyway, We Keeper/Holder is waiting for your arrival here.. Just take care my Friend!
AGREE BROTHER AND I UNDERSTAND. WE WILL MEET SOON.
Hi there, Greetings to you Dear One.
I read your most recent message dated June 7, 2015. I noticed RJC asked you the following:
"In your article you mentioned some items your friend is taking, and walking from chemo.
What are these and where can they be purchased, are they covered by Medicare?
I have come across so many 'cures', if they really worked, why do we still deal with these diseases?
I know you are busy, so perhaps just a link to this information. Thank you for everything.
In the west wind of warm embrace and gratitude. RJC"
HYPERLINK "http://www.cancertutor.com/simoncini/" www.cancertutor.com/simoncini/
HYPERLINK "http://www.drsircus.com/medicine/sodium-bicarbonate-baking-soda" www.drsircus.com/medicine/sodium-bicarbonate-baking-soda
HYPERLINK "http://www.natureworksbest.com" www.natureworksbest.com
THIS IS WHERE I STARTED ON THAT SIDE. THE INJECTION IN EUROPE WAS DIFFERENT. IT IS NOT ALLOWED HERE IN NORTH AMERICA.
I was already planning to email you about the same thing!
My Dad, 74, was diagnosed with prostate cancer and went the alternative route and then got a clear diagnosis on that. Then later, last Oct 2014, he was diagnosed with esophageal cancer that has metastasized throughout the body. Has several tumors. He has been going the chemo/radiation route this time, due to lack of finances mainly.
Would you please send me any information possible on the special treatments your friend that is abroad was utilizing?
ONLY IF YOU GO TO EUROPE. HOWEVER, WE ARE GOING TO BE PUTTING OUT SOME MED TECH SHORTLY THAT WILL HELP GREATLY. KEEP IN CLOSE TOUCH.
Maybe post RV, we'll be able to utilize that method. So I'd like to get prepared with the knowledge of it now. I am oh so familiar with Cancertutor.com and some of the other alternative care websites and information out there.
I've been scouring all that. May I ask which alternative treatments your friend found most effective for the stomach / prostate cancer? My Dad's situation is so similar in cancer type, that I thought I'd ask.
CANCER CAN NOT LIVE IN AN ALKALINE ENVIRONMENT. THAT IS WHY WE LOOKED AT THE BAKING SODA SIDE. IT CAN NOT LIVE IN AN OXYGEN ENVIRONMENT. THAT IS WHY HYPERBARICS ARE STRONG.
ONE OF THE TECHS WE HAVE IS SUPER-OXYGENATED WATER THAT RETAINS THE OXYGEN AT ROOM TEMPERATURE INSTEAD OF BLOWING OFF. CANCER GOES AWAY IN A COUPLE OF WEEKS.
Any informational assistance you can provide would be so very much appreciated. Thank you so much!
And thank you so much for all that you do and all that you ARE for our world. I haven't yet had the wherewithal to be able to donate to your two friends, but have been sending them and you lots of love, light and healing energy. You are so loved. Love, peace and blessings, AllOne
MUCH THANKS FOR THE THOUGHT. RIGHT NOW WE ALL NEED A BIT OF A HELPING HAND TO SURVIVE AND KEEP WORKING UNTIL THE JUNE 24 TARGET. IT COULD BE LESS, BUT WILL NOT BE MORE.
MUCH LOVE, GOD BLESS, AND LET JOY FLOW! IN LOVEABLE GRATITUDE. ZAP
"GOD IS; I AM; WE ARE" "BE GOOD, BE LEGAL, TELL TRUTH"
June 10, 2015 Copyright ZAP 2013-2015
Love and Kisses, 'THE OFFICE OF POOFNESS' Susan, ZAP and Staff