Breaking News - Names of Monsanto Paid Agents Released
******************************************************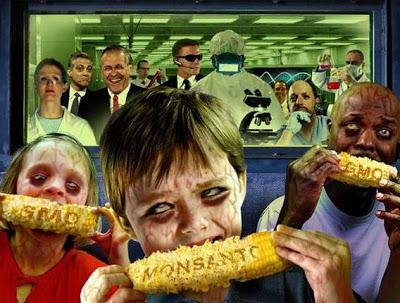 BOMBSHELL: New York Times exposes academic scientists prostituting themselves out to Monsanto and the biotech industry
(NaturalNews) File this under the category of "journalism we never thought we'd see." In a
New York Times article published over the weekend
, writer Eric Lipton covers the outrageous academic fraud taking place across America as university "scientists" prostitute themselves out to the biotech industry.
It's important that we, the pioneers of the
New Media news movement
, give credit where it's due in the mainstream media. With this story by Lipton,
The New York Times has just trumped everybody else in the mainstream media
. Sellout papers like The Washington Post -- whose
entire editorial board is practically run by Monsanto
-- would never dare publish such an investigative story. Somehow, The New York Times has now come to the realization that
Big Biotech's academic fraud is too large and shady to keep ignoring
.
It's time the truth finally came out. And the truth is that there is a long list of universities, scientists and even journalists who are all bought and paid for by the biotech industry. That list is now starting to come out.
US Right to Know did the investigative research cited by The New York Times
The breaking story is based on the extraordinary investigative work of Gary Ruskin and the
U.S. Right To Know
organization, which supports GMO labeling and full transparency of "scientists" who claim to be "independent" voices on GMOs. As
Natural News readers
have now come to realize,
there is no such thing as an independent pro-GMO scientist
. They're all science-for-hire biotech mercenaries who parrot the same B.S. line, "My opinions are my own."
Every single scientist that's publicly defending Monsanto has direct or indirect ties to the biotech industry, it turns out. And these
secret emails now coming out about Kevin Folta and Monsanto
reveal the deep, shady layers of collusion and academic corruption that deliberately distort the GMO debate in America.
Big Biotech, it seems, is Big Tobacco all over again, with all its fraudulent science and financial corruption of universities, institutions and even scientific journals.