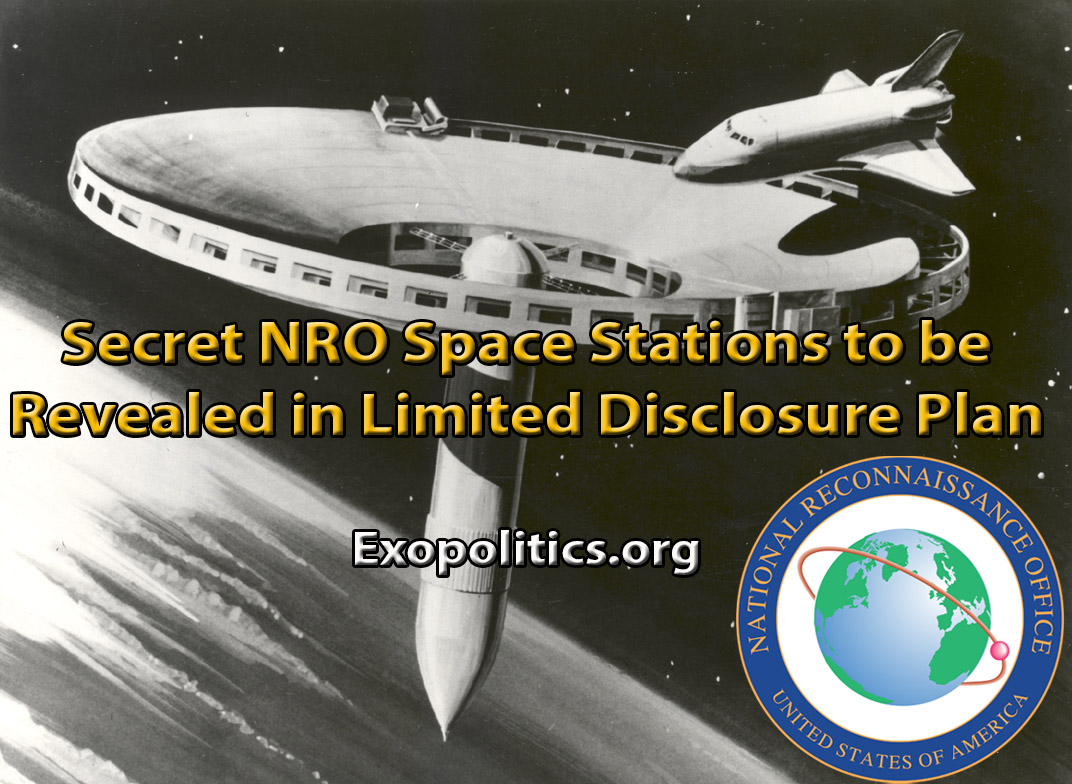 The National Reconnaissance Office (NRO) controls cloaked space stations in near Earth orbit that use technologies as much as 50 years ahead of what is found on the International Space Station, according to secret space program whistleblower, Corey Goode. There are plans to publicly announce the existence of these large orbiting space stations as part of limited disclosure scenario to hide the existence of even more advanced space programs that Goode and other whistleblowers claim to have directly participated in.
In the most recent episode of Cosmic Disclosure, Goode reveals what he learned about the NRO's involvement in running classified space stations that conduct surveillance of both the Earth and the Solar System.
The NRO was recently in the news with its declassification of its involvement in an attempt to set up a manned space station for espionage purposes in 1963. The Manned Orbiting Laboratory, which was to use a Gemini space capsule and a secret corps of military astronauts, would have housed NRO spying equipment.
Continue Reading at .... http://exopolitics.org/secret-nro-space-stations-to-be-revealed-in-limited-disclosure-plan/