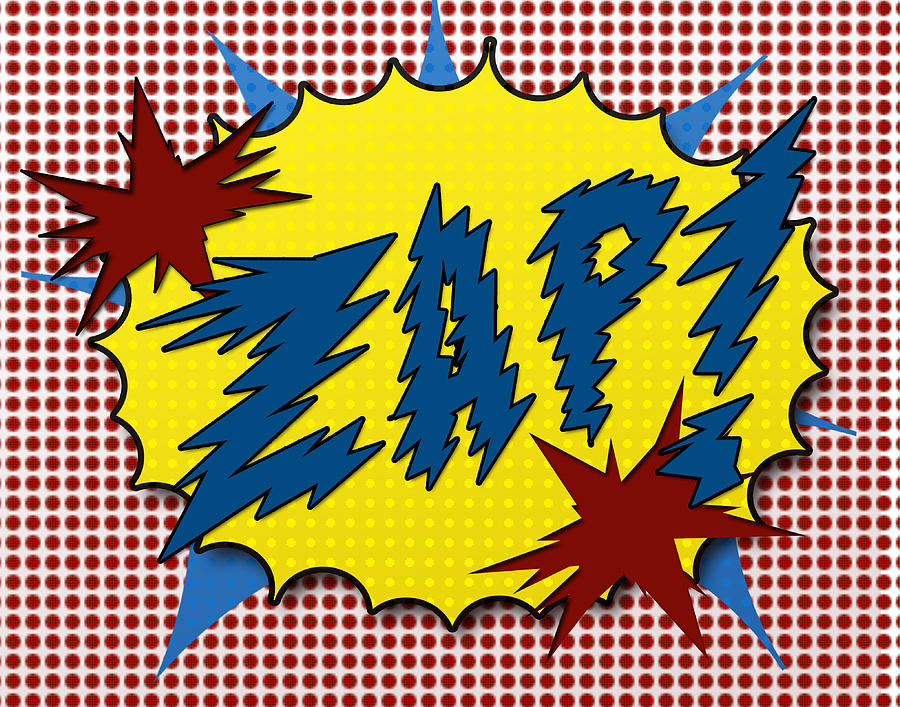 Subject: Fwd: JOY
From: 2goforth@Safe-mail.net
To: 2goforth@Safe-mail.net
Date: Sun, 13 Dec 2015 21:31:51 -0500
The Twelve Days of Christmas
On the first day of Christmas
my true love sent to me:
A Partridge in a Pear Tree
On the second day of Christmas
my true love sent to me:
2 Turtle Doves
and a Partridge in a Pear Tree
On the third day of Christmas
my true love sent to me:
3 French Hens
2 Turtle Doves
and a Partridge in a Pear Tree
On the fourth day of Christmas
my true love sent to me:
4 Calling Birds
3 French Hens
2 Turtle Doves
and a Partridge in a Pear Tree
On the fifth day of Christmas
my true love sent to me:
5 Golden Rings
4 Calling Birds
3 French Hens
2 Turtle Doves
and a Partridge in a Pear Tree
On the sixth day of Christmas
my true love sent to me:
6 Geese a Laying
5 Golden Rings
4 Calling Birds
3 French Hens
2 Turtle Doves
and a Partridge in a Pear Tree
On the seventh day of Christmas
my true love sent to me:
7 Swans a Swimming
6 Geese a Laying
5 Golden Rings
4 Calling Birds
3 French Hens
2 Turtle Doves
and a Partridge in a Pear Tree
On the eighth day of Christmas
my true love sent to me:
8 Maids a Milking
7 Swans a Swimming
6 Geese a Laying
5 Golden Rings
4 Calling Birds
3 French Hens
2 Turtle Doves
and a Partridge in a Pear Tree
On the ninth day of Christmas
my true love sent to me:
9 Ladies Dancing
8 Maids a Milking
7 Swans a Swimming
6 Geese a Laying
5 Golden Rings
4 Calling Birds
3 French Hens
2 Turtle Doves
and a Partridge in a Pear Tree
On the tenth day of Christmas
my true love sent to me:
10 Lords a Leaping
9 Ladies Dancing
8 Maids a Milking
7 Swans a Swimming
6 Geese a Laying
5 Golden Rings
4 Calling Birds
3 French Hens
2 Turtle Doves
and a Partridge in a Pear Tree
On the eleventh day of Christmas
my true love sent to me:
11 Pipers Piping
10 Lords a Leaping
9 Ladies Dancing
8 Maids a Milking
7 Swans a Swimming
6 Geese a Laying
5 Golden Rings
4 Calling Birds
3 French Hens
2 Turtle Doves
and a Partridge in a Pear Tree
On the first day of Christmas
my true love sent to me:
12 Drummers Drumming
11 Pipers Piping
10 Lords a Leaping
9 Ladies Dancing
8 Maids a Milking
7 Swans a Swimming
6 Geese a Laying
5 Golden Rings
4 Calling Birds
3 French Hens
2 Turtle Doves
and a Partridge in a Pear Tree
https://www.youtube.com/watch?v=EDBMzGq1vhs
Greetings and Salutations:
POOF SAID:
The tax people are in the middle of some deal that will be developing very soon; and the legal system is also invested in making a negotiated settlement with the powers that be.. Your own wait has been way too long but then it has been that way for everybody. Just be patient a little longer, watch the news and stay alert to the changes that are beginning to crack through; they are and no we are not keeping secrets. Things move very slowly in these hallowed walls. So just be patient al little longer and keep the faith. Let the world know that you are fine and that all is working out rather handsomely. For it is. It is evident if you have the eyes to see and you are paying attention to all the rhetoric.
Make the world a better place— do your home work....P...
SUSAN SAID:
The news this week has been exciting, magical, and so encouraging. It is quite obvious that the 'behind the scenes' has been very active and the conclusion is definite that success will happen. It will be soon! As we look at the calendar, the song comes to mind "The Twelve Days of Christmas' . I'm looking for the '12 drummers drumming' and I so hope for everyone, including myself, that we don't have to hear the drummers drumming all the way to the New Year.
I feel behooved to remind you that when the reality of the revaluation has actually occurred, you can be assured that your notifications are forthcoming. And what a wonderful day that will be!!! I sit in gratitude and cautious optimism...S...
ZAP SAID:
HI ALL
WHY DO NOT GREAT MEN AND WOMEN, POTENTIAL GREAT STATESMEN AND STATESWOMEN, DO NOT RUN FOR OFFICE THESE DAYS, AND WE ARE LEFT WITH THE SPINELESS VEGGIES DESIGNATED BY THE CABAL OVERLORDS TO ADMINISTER THEIR AGENDAS.
TRUST.
THEY ARE SCARED FOR THEIR LIVES IF THEY PLACE THEMSELVES INTO A POSITION OF POWER AND ATTEMPT THE REFORMS WE SO SORELY REQUIRE TO BE DONE TO INSTALL A SYSTEM THAT WORKS FOR THE PEOPLE AND NOT THE 1000 IDIOTS THAT CONTROL EVERY ASPECT OF THE LIVES OF THE OTHER 300 ODD MILLION IN AMERICA, NEVER MIND CANADA.
THE CURRENT MUSLIM THRUST INTO THE CORE OF GOVERNMENTS HERE AND THERE HAS REACHED A CLIMAX IN THE USA. MUSLIM ACTIONS ARE DICTATED BY THEIR VERSION OF THE HOLY BOOK. IN THEIR VERSION, AN INFIDEL IS SOMEBODY THAT DOES NOT ADHERE TO THE TENETS AS PUT FORTH IN THIS GREAT BOOK LIKE STONING WOMEN TO DEATH FOR HAVING SEX OUTSIDE OF THEIR DESIGNED MARRIAGE TO SOME BIG HAIRY IDIOT WHO WHIPS THEM FOR NOT PUTTING ENOUGH SUGAR IN HIS COFFEE, OR SPILLING SOMETHING, OR OTHER SIMILAR PUNISHMENTS FOR BREAKING ANY ONE OF DOZENS OF WEIRD LAWS.
AND THIS WONDERFUL GREAT BOOK ALLOWS INFIDELS TO BE PUT TO DEATH FOR BEING INFIDELS.
ARE YOU AN INFIDEL?
OH, IF YOU DO NOT KNOW WHAT AN INFIDEL IS, A CHRISTIAN IS AN INFIDEL. SO IS A BUDDHIST. SNUFFLES AND THE BOYS DO NOT COUNT.
RIGHT NOW, IT HAS BEEN POINTED OUT THAT THE USA IS RUN BY MUSLIMS, AND CONTINUES TO CONVERT IN THAT DIRECTION. CRAP YOU SAY? LOOK AT THIS IN THE REAL LIGHT OF THE DAY.
Hi again Zap. This was forwarded to me today and it is very disturbing. Could you address this when you get a chance? I do hope things are moving forward. God knows this country especially, and this world needs this to happen. Thanks Zap
D
After reading this, I literally felt like I could PUKE! It is time for every American to start to pay attention and take actions to prevent any further destruction of our country! A proclamation is going to be presented to have those who do NOT serve the Republic and its' people, removed and we need to do this now. It is your right, in your country to have your Constitution, OBEYED and RESPECTED! As I get more info I will forward it to you....
Taken from Rumor Mill News....
EXTREMELY DISTURBING INFO: Did you know that we now have a Muslim government?
"There are none so blind as those who will not see."
When you read this you will understand why Obama refuses to say the words "radical Islam." I didn't originate this, but it checks out with Google and Snopes…
Did you know that we now have a Muslim government?
John Brennan, current head of the CIA converted to Islam while stationed in Saudi Arabia.
Obama's top advisor, Valerie Jarrett, is a Muslim who was born in Iran where her parents still live.
Hillary Clinton's top advisor, Huma Abedin is a Muslim, whose mother and brother are involved in the now outlawed Muslim Brotherhood in Egypt.
Assistant Secretary for Policy Development for Homeland Security, Arif Aikhan, is a Muslim.
Homeland Security Advisor, Mohammed Elibiary, is a Muslim.
Obama advisor and founder of the Muslim Public Affairs Council, Salam al-Marayati, is a Muslim.
Obama's Sharia Czar, Imam Mohamed Magid, of the Islamic Society of North America is a Muslim.
Advisory Council on Faith-Based Neighborhood Partnerships, Eboo Patel, is a Muslim.
And last but not least, our closet Muslim himself, Barack Hussein Obama.
It's questionable if Obama ever officially took the oath of office when he was sworn in. He didn't repeat the oath properly to defend our nation and our Constitution. Later the Democrats claimed he was given the oath again in private?
CIA director John Brennan took his oath on a copy of the Constitution, not a Bible.
Congressman, Keith Ellison took his oath on a copy of the Qur'an.
Congresswoman Michele Bachman was vilified and almost tarred and feathered by Democrats when she voiced her concern about Muslims taking over our government.
Considering all these appointments, it would explain why Obama and his minions are systematically destroying our nation, supporting radical Muslim groups worldwide, opening our southern border, and turning a blind eye to the genocide being perpetrated on Christians all over Africa and the Middle East.
The more damage Obama does, the more arrogant he's become!
Our nation and our government has been infiltrated by people who want to destroy us. It can only get worse!
If you fail to pass this one on, there's something wrong ... somewhere!
AND SO THE MUSLIMIFICATION OF THE US GOVERNMENT IS WELL UNDERWAY, AND MAYBE THE COURTS WILL INTRODUCE THE ACCEPTANCE OF SHIRA LAW SOON, AND YOU TOO CAN BE STONED TO DEATH OR BEHEADED, OR FLOGGED. YAY!
WHY IS THIS ALL HAPPENING?
BECAUSE WAR IS PROFITABLE. IT IS ALL ABOUT THE MONEY.
CONSIDER ONE ITEM HERE: IF MAINSTREAM MEDIA DID NOT REPORT THE CRAP OUT THERE, WOULD WE HAVE SO MANY WARS?
THE ANSWER IS NO.
MAINSTREAM MEDIA, CONTROLLED TO DISSEMINATE INFLAMMATORY MESSAGES, ARE THE PRIME PROPONENT AND SUPPORTING FORUM OF THE ESCALATION OF HOSTILE ACTS LEADING TO WAR. IT IS USED TO FOMENT WAR THROUGH THE MANIPULATION OF THE CONCERN OF PEOPLE.
IT IS A MASSIVE MARKETING TOOL.
IF YOU CAN SELL A ROCK AS A PET AND MAKE MILLIONS JUST BY CORRECT MARKETING, CAN YOU SELL A WAR? OH YES.
SO WHEN YOU WATCH MEDIA, READ THE MESSAGE THAT IS ON THE SURFACE INSTEAD OF GETTING LOST IN THE DETAIL OF WHATEVER STORY IS BEING SHOWN. THE FLAVOR IS INFLAMMATORY. FALSE FLAG EVENTS HELP IT GREATLY, SO THEY HAPPEN. THEY NEVER USED TO.
ALL OF THIS IS PLAIN COMMON SENSE, AND SELF EVIDENT RIGHT?
SO, IF WE DID AWAY WITH THE RADICAL RELIGION CRAP, AND SHUT DOWN THE INFORMATION FLOW OF CRAP MARKETING, WHAT ARE THE CHANCES OF HAVING WARS? THE EVENT OF WAR WOULD DROP DRAMATICALLY, AND THE CHANCE OF PEACE WOULD SOAR.
SO WHY IS THE MUSLIMIFICATION OF THE USA UNDERWAY?
BECAUSE IF IS AN EXCELLENT EXCUSE FOR STRIFE THAT WOULD LEAD TO WAR, CIVIL OR OTHERWISE. VERY SAD.
I WROTE ON THE SUBJECT OF FUKUSHIMA, AND CONTINUE TO DO SO. IT HAS BEEN POINTED OUT TO ME RECENTLY SOME FURTHER INTELLIGENCE THAT I WAS NOT AWARE OF.
From: RT
Subject: FOR ZAP
Date: December 12, 2015 3:57:18 PM EST
Hi Susan & Zap,
This just came into my INBOX from American Kabuki, it concerns Zap and l thought it would be of interest. tr
SPHERE ALLIANCE MESSAGE #118 FUKUSHIMA AS A FALSE FRONT FOR THE COLLAPSE OF FISHERIES WORLDWIDE AND OFF WORLD BLACK MARKET SHIPMENTS OF FRESH FISH
Posted: 12 Dec 2015 09:02 AM PST
The following was posted by ZAP to his "Office of Poofness" mailing list December 6th. I think ZAP is well meaning but rarely is any of his data on the financial systems been accurate, and those occasions that is its accurate its usually 2-3 weeks out of date. Data does not travel fast through the Dragon Family.
IF ONLY I COULD SPELL IT ALL OUT ON THE FINANCIAL SYSTEMS BEING PUT INTO PLACE AND ACTIVATED. I WISH. IF I DID, IT WOULD BE A TERRIBLE SECURITY BREACH THAT WOULD ENDANGER THE EFFORTS BEING MADE. IT IS A WAR OUT THERE WITH THE DARK SIDE AND THE DIVINE PLAN FIGHTING IT OUT. I CAN NOT DIVULGE SUCH INFORMATION AND WIND UP WITH BLOOD ON MY HANDS NOT MATTER HOW MUCH I WOULD LIKE TO STATE WHAT IS REALLY GOING ONE. SORRY.
This incursion into the Fukushima issue reflects the Chinese Dragons again using a decent man (and one is who is allied with them) as a disinformation outlet, as if the man hasn't been abused and used enough (and at his own pocketbook expense at that.... the Dragons keep all their agents on short purse strings, even the ones in China holding billions of Yuan in pallets of off book currency in their basements in China and that's another article story in itself...).
MMMM….PARTLY RIGHT. IT IS TRUE THAT THE FLOW OF RESOURCES ARE NON-EXISTENT FROM THE FAMILY SIDE TO PEOPLE LIKE ME, BUT I DO NOT REPORT THE FAMILY'S INFORMATION ON SUCH MATTERS AS THEY ARE CONCERNED WITH OTHER THINGS TO DO WITH THE INTERNAL MECHANICS OF THE DIVINE PLAN FOR HUMANITY, AND FUKUSHIMA IS REALLY NOT THE FOCUS. THE INFORMATION I HAVE IS MAINSTREAM FROM THE SCIENTISTS THAT ARE STUDYING AND ATTEMPTING TO FIX THE PROBLEM. PIECES OF THAT PUZZLE KEEP COMING IN, AND YOUR MESSAGE IS WELCOME – MORE MEAT ON THIS SKELETON.
Fisheries were collapsing well BEFORE Fukushima do to deliberate depletion.
On Dec 7, 2015, at 5:05 AM, Zap wrote:
HI ALL
IN ADDITION TO THE REGULAR REPORT, THIS IS A SPECIAL MESSAGE.
IN RESPECT OF FUKUSHIMA, I HAVE GIVEN A FEW INSIGHTS OVER THE LAST WHILE. HOWEVER, THE MATTER HAS GAINED MOMENTUM SINCE I STARTED INFORMING, AND THE WORLD TECHNOLOGY SENATE IS ACTIVELY ATTEMPTING TO BRING GLOBAL ATTENTION TO THIS DANGER. SEE http://wtsenates.info/
ON NOVEMBER 1, 2015 MR. MITSUHEI MURATA, THE FORMER JAPANESE AMBASSADOR TO SWITZERLAND, STATED THAT "THE UNSTOPPABLE CONTAMINATION OF THE PACIFIC OCEAN AND THE ATMOSPHERE ..IS SERIOUSLY MENACING THE WEST COAST OF THE UNITED STATES"
THERE ARE 300 TONS OF RADIOACTIVE WATER ENTERING THE PACIFIC OCEAN EVERY SINGLE DAY. THAT IS WHY THE PACIFIC IS DEAD NOW.
ZAP IS CLEARLY NOT INFORMED ON THE STATUS OF FUKUSHIMA AND WHY THE FISH ARE GONE, SO I WILL POST THE DATA I HAD PRIOR TO HIS POST AND THE FOLLOW UP LAST EVENING BELOW, THIS IS NOT MEANT AS RIDICULE OF THE MAN, RATHER JUST MORE DATA HE DID NOT HAVE....
[12/1/15, 4:05:57 PM] Bill/AK/Terran: IS OUR PACIFIC OCEAN AS RADIOACTIVE AS IS CLAIMED FROM FUKUSHIMA?
[12/1/15, 4:06:55 PM] TERRAN THE RADIATION SPILL WAS INITIALLY HORRENDOUS. IT HAS BEEN 'CLEANED' UP GREATLY WITH THE TECHNOLOGY OF THE ALLIANCE. WE ARE VERY CONCERNED ABOUT THE ECOLOGY OF OUR "NEW HOME". THOR. END.
IF SUCH IS THE CASE, ABSOLUTELY WONDERFUL. CAN WE GET A COUPLE OF GEIGER COUNTERS OUT THERE TO CHECK? ONES THAT ARE NOT RE-CALIBRATED TO REFLECT LOWER READINGS?
[12/1/15, 4:07:39 PM] THE FISHERIES ARE RETURNING IN MANY PARTS OF YOUR PLANET. THESE NEXT FEW OF YOUR "YEARS" WILL SEE THE ABUNDANCE RETURN. THAT IS CERTAIN. THOR. END.
[12/1/15, 4:08:19 PM] THE DEPLETION OF THE FISH AND OCEAN LIFE WAS AN INTENTIONAL ACT. NOW OVER AND IN REVERSAL. THOR. END.
[12/1/15, 4:08:55 PM] Bill/AK/Terran: I once saw a video of the tuna that once ran across the waters off shore san diego in the 1940s. There was so many of them they didn't even have to bait their hooks to pull them in.
[12/1/15, 4:09:40 PM] YES TERRAN. THAT IMAGE IS REAL. THAT RETURNS AND ALL REMEMBER THE ABUNDANCE. THOR. END.
[12/1/15, 4:11:33 PM] Bill/AK/Terran: On 12/1/15, at 4:08 PM, THOR wrote:
> THE DEPLETION OF THE FISH AND OCEAN LIFE WAS AN INTENTIONAL ACT. NOW OVER AND IN REVERSAL. THOR. END.
WHY DID THEY DO IT?
[12/1/15, 4:13:29 PM] THE INTENTIONAL DEPLETION OF THE OCEAN LIFE WAS ONE OF THE MANY SCARE TACTICS PLANNED DECADES AGO. THE HUMANS DID NOT OVERFISH THE WATERS. THE CONTROLLERS/PROGRAMMERS TOOK RESPONSIBILITY FOR THAT. ONE MORE COG IN THE WHEEL OF TOTAL PLANETARY DOMINATION. FOOD CONTROL. THOR. END.
[12/1/15, 4:13:56 PM] Bill/AK/Terran: WHAT HAPPENED TO THE FISH?
[12/1/15, 4:15:59 PM] THERE WERE A FEW PROGRAMS IMPLEMENTED FROM OUR DATA. THE POPULATION CONTROL WAS STRATEGIC WITH INFERTILITY CHEMICALS INTRODUCED. LARGE POPULATIONS WERE ALSO 'CULLED' AND SOLD OFF PLANET. FRESH FISH IS A DELICACY EVERYWHERE BUT EARTH IT SEEMS. THE THIRD METHOD WAS SIMPLY ALLOWING THE FISHERIES TO 'DIE'. ALGAL BLOOMS, AND VIRUSES AND MORE. THOR. END.
THIS IS A TRUE STATEMENT. FISH IS A GREAT DELICACY UPSTAIRS. WHY WOULD NOT OUR OCEANS PROVIDE SUCH ABUNDANCE OF FINGER LICKIN SUSHI?
[12/12/15, 2:12:56 AM] Bill/AK/Terran: Thor can you provide more info on the depletion of sea life in the oceans?
[12/12/15, 2:13:40 AM] TERRAN. WHAT IN PARTICULAR ARE YOU INTERESTED IN? THOR. END.
[12/12/15, 2:14:18 AM] Bill/AK/Terran: When it began. By what means and the shipping points to offworld.
[12/12/15, 2:16:44 AM] TERRAN. THE SHIPPING OFF WORLD BEGAN IN YOUR ERA 1950s. IT WAS NOT A LARGE OPERATION AT BEST. THE EXPANSION BEGAN IN THE 1970s. BY YOUR 1980s THE FISHERIES HAD BECOME DEPLETED ENOUGH THAT MANY LONG-TIME FISHERY OPERATIONS HAD VANISHED. THE NEW ENGLAND COAST OF THE NORTH AMERICAN CONTENT WAS THE FIRST LOCATION DESIRED. FOR MANY REASONS. THE ABUNDANCE OF FISH AND THE LOCATION OF BASES FOR OFF PLANET DELIVERY. THOR. END.
[12/12/15, 2:16:45 AM] Bill/AK/Terran: Seems to be a move to claim it is all because of Fukushima
[12/12/15, 2:17:03 AM] SHIPPING POINTS ARE COMING UP MOMENTARILY.
[12/12/15, 2:18:57 AM] DEAR TERRAN THE FUKUSHIMA IS A FALSE FRONT. THE RADIATION POSES NO THREAT TO THE EARTHSPHERE THE FISH WERE LONG DEPLETED BEFORE THAT "ACCIDENT". THE NORTH PACIFIC WAS A DESIRED SHIPPING POINT. THE SALMON IN PARTICULAR ARE A DESIRED FOOD SOURCE. THE OFF WORLD RECEIVERS INCLUDED A SMALL OPERATION AT THE LUNAR OPERATIONS COMMAND AND A LARGE OPERATION AT THE GANYMEDE PORTAL. THOR. END.
[12/12/15, 2:19:55 AM] Bill/AK/Terran: Akau atoll?
[12/12/15, 2:20:25 AM] TERRAN IF YOU ARE ASKING IF THAT WAS/IS A SHIPPING POINT THAT IS NOT IN THE DATA. THOR. END.
[12/12/15, 2:20:55 AM] Bill/AK/Terran: Can you be more specific on the shipping points?
[12/12/15, 2:22:33 AM] Bill/AK/Terran: Were Asian trawlers the netters of choice? What kind of premium did fish get compared to terrestrial prices? Who profited? Who shipped them?
[12/12/15, 2:25:55 AM] Bill/AK/Terran: It is also claimed the USA turned off radiation monitors. This is used to claim that the radiation is higher than thought. But my thinking is, it could be to hide that its not so high at all.. [As Ben Fulford has long claimed =AK]
[12/12/15, 2:26:45 AM] DEAR TERRAN. THE ATLANTIC SHIPPING POINT IS A PORTAL OFF THE COAST OF THE CAPE COD.
THE NORTH PACIFIC POINT IS OFF THE ISLE OF JANS. IN VICINITY OF ALASKA.
ASIAN TRAWLERS WERE NOT THE ONLY NETTERS OF CHOICE. THERE WERE BLACK-MARKET TRAWLERS BASED IN THE NORTH AMERICAS AS WELL.
THE PRICE OF "FRESH FISH" WAS A MARKET RUSH. IT APPEARS VALUES EXCEEDED 5 TIMES THE EARTH VALUE.
SUSHI IS LISTED AMONG THE DELICACIES. THE FISH WERE SOLD BY SEVERAL FACTIONS OF THE CONTROLLERS.
THE CHINESE DRA"GOONS" HAD A STRONGHOLD ON THE PACIFIC.
THE TEXAS "GUNS" AND ROCKEFELLERS HAD THE HOLD ON THE NORTH ATLANTIC.
FISH MONGERING WAS A SIDE PRODUCTION AND BENEFIT TO THOSE WITH "FINS" IN THE SECRET SPACE PROGRAM. THOR. END.
[12/12/15, 2:28:05 AM] DEAR TERRAN THE RADIATION IS CONSTANTLY MONITORED BY ALL REALMS. THAT IS ONE "ITEM" THAT DOES NOT GET PAST US. THOR. END.
OK. SO THAT MEANS THAT BECAUSE FISH AND SUSHI ARE GREAT DELICACIES AND COMMAND HIGH PRICES, IT IS IN THE BEST INTEREST OF OUR OFFWORLD CONSUMERS TO PROTECT THE SOURCE, AND MITIGATE THE RADIATION.
COOL. BUT I STILL WANT TO GO OUT THERE AND CHECK OUT THE 300 TONS OF RADIOACTIVE WATER ENTERING THE PACIFIC OCEAN EVERY SINGLE DAY.
[12/12/15, 2:28:12 AM] Bill/AK/Terran: how is it sent thru a portal by transport vehicle?
[12/12/15, 2:28:48 AM] Bill/AK/Terran: How bad is Fukushima in reality?
[12/12/15, 2:28:52 AM] TERRAN THERE ARE SHIPPING CONTAINERS THE SIZE OF YOUR CARGO VESSEL CONTAINERS THAT CAN BE SENT THROUGH ONE AFTER ANOTHER. THOR. END.
[12/12/15, 2:29:26 AM] Bill/AK/Terran: So this would be a synthetic portal?
[12/12/15, 2:29:35 AM] DENICE: (showing me an image of a 'hole' with light around it and a 'train' of containers flowing through the portal' very much like an American train)
[12/12/15, 2:30:44 AM] TERRAN FUKUSHIMA WAS A HORRIFIC "DOING". IT IS BEING "REMEDIATED" THROUGH OUR BEST TECHNOLOGY. RADIATION DOES NOT KNOW BARRIERS BETWEEN REALMS. RADIATION IT APPEARS CAN CROSS DIMENSIONS. THE BEST OF THE BEST WERE SENT TO CLEAN IT UP IMMEDIATELY.
[12/12/15, 2:31:47 AM] TERRAN. THERE ARE MANY ORGANIC PORTALS THAT ARE KNOWN AND USED BY THE FORMER CONTROLLERS. ALL OFF WORLD CARGO TRANSPORT IS DONE NOW AS YOU CAN IMAGINE. IT IS A MERE TRICKLE. THOR. END.
[12/12/15, 2:33:10 AM] Bill/AK/Terran: This is a fear card I want to remove from deck of the card sharks.
[12/12/15, 2:37:50 AM] TERRAN ALLOW ME TO ASSIST. SAY THE WORD AND LET ME KNOW WHAT I CAN DO ON THIS END. THE FEAR CARDS ARE BEING SHUFFLED FURIOUSLY IN THE NOW. LET US REMOVE THE CARDS FROM PLAY. THOR. END.
I ABSOLUTELY AGREE WITH THE REMOVAL OF FEAR. FEAR SUCKS.
From: DH
Subject: 4 SUPERIOR COURT JUDGES UNITE TO IGNITE $279 TRILLION LIEN (FOR ZAP)
Date: December 12, 2015 2:37:40 PM EST
To: "SUSAN/ZAP"
HYPERLINK "http://www.oom2.com/t34207-4-superior-court-judges-unite-to-ignite-279-trillion-lien#78220" http://www.oom2.com/t34207-4-superior-court-judges-unite-to-ignite-279-trillion-lien#78220
4 SUPERIOR COURT JUDGES UNITE TO IGNITE $279 TRILLION LIEN
Well today I had the honor of speaking with Judge Bruce Doucette who commented that we need to fix the system and right now. Bruce is now retired, told me he made a lot of money, yet something keeps pulling him back to help fix the broken system.
Bruce is heading to Montrose Colorado Dec 07.15 trying to get Judge Steve Curry out of jail along with his wife Sandra. Steve was thrown in jail for filing the $279 Trillion dollar Lien. They also arrested his wife Sandra who is 71 years old. Court case is tomorrow, ought to be interesting Judges going up against Judges. I don't have all the information, not sure if it was for just filing the lien or other charges as well. So far there are four Superior Court Judges on the $279 Trillion lien filed, along with many others. Please don't take this information lightly, these people are risking their lives, for this word we call FREEDOM.
The other Judges I spoke with today put Anna von Reitz up on a pedestal where she belongs. This women is truly amazing, Anna really wants to educate the public, so please take the time to help her by educating those around you.
HYPERLINK "https://fourcornersdoctrine.wordpress.com/" https://fourcornersdoctrine.wordpress.com/
HYPERLINK "http://sovereignproject.com/" http://sovereignproject.com/ lots of videos on this website
HYPERLINK "http://theamericans.us/groups/judges/" http://theamericans.us/groups/judges/ thousands of people on here if you go under groups
HYPERLINK "http://green-island-project.net/" http://green-island-project.net/
An Affidavit and Commercial Lien was filed in Mesa County Colorado against the cabal that will change everything. It CAN NOT BE ANSWERED because it is 100% true. It is a true bill or affidavit of facts.
This lien has an S.E.C. trace number of 2640220.
It MUST be answered by January 15th 2016, or the Lien Debtors must pay 279 Trillion dollars to the Lien Claimants, the American people. This document can NOT be reviewed by any "court" as it is a commercial affidavit operating in the land jurisdiction, and under commercial law.
There is NO statute of limitations on fraud. Fraud vitiates and cancels all contracts that it touches.
This might be the very last chance we have to solve the problems of out of control "government" in America by peaceful means. The claimants of this affidavit are real peacemakers, giving their opponents a real chance to repent and make their restitution without the use of physical force if their lien debtors show good faith and answer their allegations in the affidavit/lien/indictment.
Here is the actual lien document that was filed on October 15th, 2015 in Colorado.
HYPERLINK "http://www.annavonreitz.com/commerciallien.pdf" http://www.annavonreitz.com/commerciallien.pdf
SOURCE with thanks HYPERLINK "http://www.paulstramer.net/2015/11/the-fat-is-now-in-fire-cabal-is-on-run.html" http://www.paulstramer.net/2015/11/the-fat-is-now-in-fire-cabal-is-on-run.html
Pray: unaware humans embrace good news, and VAST numbers of humans pull together to reclaim unalienable rights, willingly cooperate and renew this great Earth.
Please! Share this information to support these courageous Judges, their families, and others on the front line doing everything possible to defeat the cabal. Imagine, sense, 'feel', and give thanks for our victory with most ease and grace!
Sincerely,
DAA
Non-negotiable autograph,
all rights reserved
http://freetobewealthy.net
Thanks to: HYPERLINK "https://lozzafun1.wordpress.com/" https://lozzafun1.wordpress.com/
WELL THAT WAS A MOUTHFUL, AND IT IS QUITE TRUE. THE JUDGE AND HIS WIFE THROWN INTO JAIL FOR DOING SOMETHING LEGAL. HOW ABOUT THAT…THE COURT SYSTEMS OF THE USA CAN NOW JAIL PEOPLE FOR DOING LEGAL THINGS. DO THEY CALL THEM INFIDELS TOO? OR NOT YET.
ANNA VON REITZ IS GOING FULL SPEED HEADLONG INTO THE CRAP THAT HAS ENSLAVE US THESE MANY CENTURIES (DAYS OF NIMROD ETC), AND HER LATEST LETTER TO THE POPE SAYS MUCH.
Dear Susan and Zap,
It appears that the grass roots movement is not waiting on the White Hats, Republic Officers, or Good Military.
This lady is singlehandedly taking on the cabal using divine wisdom. I think it best that the others get on board before they get left behind.
Blessings,
G
----- Forwarded Message -----
From: Anna von Reitz
To:
Sent: Thursday, December 10, 2015 1:17 PM
Subject: Sent to Pope Francis This Morning
Most Beloved Francis:
This is to make explicit what to you is already at least partially known:
1. We have the technology to control and moderate both the short and long term carbon cycles on this planet;
2. We have the technology to control and seal the cascade nuclear reactions in Japan and can prevent similar disasters in the Marshal Islands and elsewhere;
3. We have the means to quiet and forestall earthquakes on a planetary basis;
4. No sin of Mankind is beyond forgiveness and repair, so long as that sin is recognized for what it is and repented;
5. It is this item (4) that is of immediate concern;
6. There can be no misuse of the current environmental problems as an excuse to promote or prolong any further enslavement or taxation of Mankind;
7. There are among your members at the Paris Summit and even among those advising you at the Vatican --- we hesitate to call them "people"--- who see the deplorable destruction they have caused to the planet as yet another excuse to control others and impose unjust taxation upon the innocent;
8. This must not be allowed;
9. You are called upon to mediate a just settlement and there is no justice in blaming and charging innocent people for these sins;
10. You have been told that there will be no scapegoats. Take it to heart.
"It is time for you to act, O, Lord, for they have regarded your law as void." --- Psalm 119:126.
Anna Maria
anu-hotep
(State Supreme Court Judge von Reitz)
On November 28th, 2015, Alaska State Judge Anna von Reitz (Anna Maria Riezinger) addressed an open letter to all federal agents, including the FBI and US Marshals to arrest Congress, the President and the Secretary of the Treasury. She goes into incredible detail on the fraud that has been committed. Anyone who reads this is sure to learn at least something. Below is the text and you can open the original pdf here. This has been encouraged to be shared widely.
Anna Maria Riezinger (Anna Von Reitz)
November 28, 2015 Big Lake,
Alaska Dear Federal Agents:
I am addressing this letter in this way, because it is my understanding that it will be read by members of both the FBI and the US Marshals Service. It is also my understanding that you have available for examination a wet-ink signed copy of the illustrated affidavit of probable cause entitled "You Know Something Is Wrong When…..An American Affidavit of Probable Cause" as back-up reference and evidence.
Since the publication of the affidavit a plethora of new supporting documentation and evidence has come to light. We found, for example, that on June 30, 1864, the members of Congress acting as the Board of Directors of a private, mostly foreign-owned corporation doing business as "The United States of America, Incorporated" changed the meaning of "state", "State" and "United States" to mean "District of Columbia Municipal Corporation". Like the 1862 change of the meaning of the word "person" to mean "corporation" cited in our affidavit, these special coded meanings of words render a drastically different picture of the world around us.
It turns out that your "personal bank account" is actually a "corporate bank account". The "Colorado State Court" is actually the "Colorado District of Columbia Municipal Corporation Court". If you are shocked to learn these facts, you are not alone. So are millions of other Americans. These changes were made 150 years ago and tucked away in reams of boring meeting minutes and legalistic gobbledygook meant to be applied only to the internal workings of a private governmental services corporation and its employees.
There was no public announcement, just as there was no public announcement or explanation when Congress created "municipal citizenship" known as "US citizenship" in 1868. Properly, technically, even to this day, this form of "citizenship" applies only to those born in the District of Columbia, Guam, Puerto Rico, and other Insular States, so there was no real reason to educate the general public about the topic. As Congress was secretively using the labor and the private property assets of these "citizens" as collateral backing the corporate debts of "The United States of America, Inc." there was plenty of reason to obscure this development.
At the end of the Civil War it would have been very unpopular to reveal that they were simply changing gears from private sector slave ownership to public sector slave ownership. You may be surprised to learn that slavery was not abolished by the Thirteenth or any other Amendment to any constitution then or now. Instead, slavery was redefined as the punishment meted out to criminals. Look it up and read it for yourselves. It remains perfectly legal to enslave criminals, and it was left to Congress to define who the criminals were, because Congress was given plenary power over the District of Columbia and its citizenry by the original Constitution of the Republic and could do whatever it liked within the District and the Washington, DC Municipalities.
A child picking dandelions on the sidewalk could be arbitrarily defined as a criminal and enslaved for life by the renegade Congress functioning as the government of the District of Columbia and as the Board of Directors for the District of Columbia Municipal Corporation, but for starters, Congress simply defined "US citizens" as debt slaves under the 14th Amendment of their corporation's articles and by-laws—-which they deceptively named the "Constitution of the United States of America".
The actual Constitution was and still is called "The Constitution for the united States of America", but most people untrained in the Law and trusting what they believed to be their government didn't notice the difference between "The Constitution for the united States of America" and the "Constitution of the United States of America". Are you beginning to see a pattern of deliberate deceit and self-interest and double-speak and double-dealing? And are you also beginning to catch the drift—the motivation—behind it? Let's discuss the concept of "hypothecation of debt".
This little gem was developed by the bankers who actually owned and ran the governmental services corporations doing business as "The United States of America, Inc." and as the "United States, Incorporated". When you hypothecate debt against someone or against some asset belonging to someone else, you simply claim that they agreed to stand as surety for your debt — similar to cosigning a car loan — and as long as you make your payments, nobody is any the wiser. Normally, it's not possible for us to just arbitrarily claim that someone is our surety for debt without proof of consent, but that is exactly what Franklin Delano Roosevelt and the Conference of Governors did in March of 1933.
They named all of us and all our property as surety standing good for the debts of their own bankrupt governmental services corporation during bankruptcy reorganization—-and got away with it by claiming that they were our "representatives" and that we had delegated our authority to them to do this "for" us. The exact date and occasion when this happened and where it is recorded, is given in our affidavit. In order to pull this off, however, they had to allege that we were all "US citizens", and therefore, all subject to the plenary power of Congress acting as an oligarchy ruling over the District of Columbia and the Federal Territories.
They did this by abusing the public trust and creating and registering millions of foreign situs trusts named after each of us. Under their own diversity of citizenship rules, corporations are considered to be "US citizens". So they created all these foreign situs trusts as franchises of their own bankrupt corporation, used our names styled like this: John Quincy Adams—-and placed commercial liens against our names as chattel owned by their corporation and standing as surety for its debts. A group of thugs elected to political office grossly transgressed against the American people and the American states and committed the crime of personage against each and every one of us without us ever being aware of it.
They couldn't enslave us, but they could enslave a foreign situs trust named after us— that we conveniently didn't know existed— and by deliberately confusing this "thing" with us via the misuse of our given names, they could bring charges against what appeared to be us and our private property in their very own corporate tribunals. And so the fleecing of America began in earnest. The hirelings had our credit cards, had stolen our identities, and were ready to begin a crime spree unheralded in human history.
They claimed that we all knew about this arrangement and consented to it, because we "voluntarily" gave up our gold when FDR sent his henchmen around to collect it—-when as millions of Americans can attest, people gave up their gold in preference to being shot or having to kill federal agents. They chose life for everyone concerned over some pieces of metal, and for that, they are to be honored; unfortunately, their decision gave the rats responsible an excuse to claim that Americans wanted to leave the gold standard and wanted the "benefits" of this New Deal in "equitable exchange" for their gold, their identities, the abuse of their good names as bankrupts and debtors, the loss of allodial title to their land and homes, and their subjection as slaves to the whims of Congress.
According to them—that is, those who benefited from this gross betrayal of the public trust— we all voluntarily left the Republic and the guarantees of the actual Constitution behind, willingly subjected ourselves to Congressional rule, donated all our assets including our labor and property to the Public Charitable Trust (set up after the Civil War as a welfare trust for displaced plantation slaves), and agreed to live as slaves owned by the District of Columbia Municipal Corporation in exchange for what? Welfare that we paid for ourselves. Social Security that we paid for ourselves.
The criminality of the "US Congress" and the "Presidents" acting since 1933 is jawdroppingly shocking. Their abuse of the trust of the American people is even worse. They have portrayed this circumstance as a political choice instead of an institutionalized fraud scheme, and they have "presumed" that we all went along with it and agreed to it without complaint. Thus, they have been merrily and secretively having us declared "civilly dead" as American State Citizens the day we are born, and entering a false registration claiming that we are "US Citizens" instead. We are told, when we wake up enough to ask, that we are free to choose our political status.
We don't have to serve as debt slaves. We can go back and reclaim our guaranteed Republican form of government and our birthright status if we want to—- but that requires a secret process in front of the probate court and expatriation from the Federal United States to the Continental United States and all sorts of voo-doo in backrooms that can only be pursued by the few and the knowledgeable and the blessed. Everyone else has to remain as a debt slave and chattel serving whatever corporation bought the latest version of corporate "persona" named after us.
An Exclusive You Have To See: The Last Frontier of Free Press Is Here! No More Censorship, Unlike YouTube and Others!
So let me ask you, as members of the FBI and as US Marshals—- does this sound like something you want to be involved with enforcing on innocent people, or does it sound like something you want to end as expeditiously as possible? The frauds that took root in the wake of the Civil War and which blossomed in the 1930's have come to their final fruition.
Employees of the "District of Columbia Municipal Corporation" and its United Nations successors are being used as jack-booted thugs to throw Americans into privately owned "federal correctional facilities" when those who need correction—- the members of the American Bar Association and the euphemistically named and privately owned and operated "DEPARTMENT OF JUSTICE"—continue to ignore the fact that Americans DO have a choice and that by the millions we are demanding our freedom from all these pathetic false commercial claims and presumptions.
We are standing up before the whole world and telling these privately owned "governmental services corporations" to go bankrupt like any other corporation that doesn't do its job and mind its budget. These entities deserve to go bankrupt and worse. They have spent money and credit that was never theirs to spend. They have defrauded millions if not billions of innocent people and they have prevented Americans from claiming their birthrights for far too long.
These people— the members of Congress and the various "Presidents" of the numerous "United States" corporations — have acted as criminals. They deserve to be recognized as such. The members of the American Bar Association have attempted to wash their hands while profiting from the situation and obstructing justice. They stand around shrugging and saying, "Well, it's a political choice. We don't have anything to say about that."—–yet at the same time, they refuse to correct the probate records to reflect our chosen change of political status when we plainly identify ourselves and enunciate our Will for them.
They, too, deserve to be recognized as self-interested criminals and accomplices to identity theft, credit fraud, and worse— which is why we have recently issued a $279 trillion dollar commercial obligation lien against the American Bar Association, the International Bar Association, and the DEPARTMENT OF JUSTICE. All our assets— our bodies, homes, businesses, lands, and labor—have been signed over into the "Public Charitable Trust" by con men merely claiming to represent us. Then, when we object to their lies and entrapment, they use the same fraud against us as their excuse for bringing more false claims against us and throwing us in jail. Enough is enough.
The British Monarch and the Lords of the Admiralty have promoted this fraud against us at the same time they have claimed to be our trustees, allies and friends in perpetuity. It's time to clear the way for us to politely and peaceably exit from any presumption that we are or ever were "US citizens", willing participants in the "Public Charitable Trust", or willing "sureties" for the debts of any private bank-run governmental services corporation merely calling itself the United States of Something or Other.
We repudiate any presumption of private municipal citizenship or obligation to the District of Columbia Municipal Corporation or any successor thereof, and demand an immediate and permanent correction of the civil record to reflect our birthright status as American State Citizens, nunc pro tunc.
As for you, as "Federal Agents", you have a lot to think about. For starters— who really pays your paycheck? Is it the goons in Washington, DC? Or does it all come from the American people you are supposed to be serving? Do you believe for one moment that anyone just lined up and gave their gold to FDR voluntarily? Do you believe that anyone gave away all their property and the guarantees of the actual Constitution for the "privilege" of paying for Social Security? No? Wake up and smell the java and start doing your real jobs. If anyone complains—arrest him.
We are reopening the American Common Law Courts expressly for the purpose of settling disputes related to living people and their property assets in excess of $20 as mandated by the Seventh Amendment. We, the American people, are the ones holding absolute civil authority upon the land of the Continental United States, and we give you permission to arrest the members of Congress, the President, the Secretary of the Treasury, and any other politician or appointee pretending to speak for us so as to enslave us and bring false claims against us via this institutionalized fraud scheme.
We want it recognized for what it is and dismantled and repudiated tout de suite. Any court that is caught arresting and prosecuting Americans under the presumptions just described to you— such as bringing charges against foreign situs trusts with names styled like this: John Quincy Adams, or Cestui Que Vie trusts styled like this: JOHN QUINCY ADAMS, or Puerto Rican public transmitting utilities styled like this: JOHN Q. ADAMS—-it is your responsibility to make sure that any individuals being addressed by these courts were actually born in the District of Columbia, Guam, Puerto Rico, or one of the other Insular States and that they are not ignorant American State Citizens being falsely registered and railroaded.
Do you understand? Is it now completely clear who the criminals are? Your actual employers and benefactors are being attacked and defrauded by criminals pretending to act as their elected representatives and accomplices in black robes who are serving as enforcers of this fraud for profit. This has been happening right under your noses. This whole circumstance has escaped broad scale public understanding because it was being pursued by private governmental services corporations owned and operated by international banking cartels who claimed that these "private arrangements" were none of the public's business, despite the grotesque and far-ranging impact these cozy understandings have had upon the people of this and many other countries.
Let it be perfectly clear to you that the business of these private corporations has become our business because they have operated in violation of their charters, in violation of the treaties allowing their existence, and in violation of the National Trust. The American Bar Association and the Internal Revenue Service have both been owned and operated as private foreign bill collectors and trust administrators by Northern Trust, Inc., in violent conflict of interest. They are not professional associations, non-profits, nor units of government. They are con artists and privateers whose licenses expired as of September 1, 2013.
The United States Marshals Service is enabled to act in the capacity of constitutionally – sworn Federal Marshals and we invoke their office and service as such; failure to accept the public office means rejection of all authority related to us. The same may be said of the FBI. Either you do your jobs as constitutionally sworn public officers, or you act as private mall cops in behalf of the offending corporations and under color of law when you pretend to have any public authority or function.
This is the truth, the whole truth, and nothing but the truth.
Judge Anna Maria Riezinger
Alaska State Superior Court
MAN OH MAN DO I LOVE THIS LADY. TREMENDOUS COURAGE AND TREMENDOUS INSIGHT. WHAT A WOMAN. MAY THERE BE MANY MORE LIKE HER COMING OUT AND SPEAKING TO THE TRUTH.
From: RJ
Subject: Wonderful News! Keep It Coming...
Date: December 12, 2015 12:46:06 PM EST
Hi Zap and Susan,
It was really wonderful to hear the news the funds would be released this week for Projects to support Humanity. I've very excited to hear those in need will also get a bird or two on their tables. This blessing and many others has been delayed by many obstacles and sacrifices.
All I can say is God is good. And he keeps showing us.
Thanks for sharing the update. I can't wait to read your post this Sunday - although I'd love a snippet or two…lol
Regards,
RJ
HI RJ. YES IT IS TRUE THAT THE FIRST RELEASES TO US ARE OCCURRING AS WE SPEAK, AND WITH ANY LUCK, WE WILL HAVE A KITTY TO SHARE WITH THE CRITICAL ONES LIVING UNDER A BRIDGE SOMEWHERE, AND THERE ARE MANY.
MY NEEDS ARE SMALL AND THANKS TO YOU I MEET THEM, AND STILL HAVE A BIT LEFT OVER TO SHARE WITH THOSE IN DESPERATE NEED. THANK YOU ALL AGAIN FOR THIS ABILITY. MY HEART HURTS WHEN I SEE SUCH SUFFERING AND I WISH I COULD TAKE CARE OF IT ALL. HOPEFULLY IN TIME. DOING MY BEST.
I SEE THE LIGHT AT THE END OF THE TUNNEL NOW AND IT IS NOT AN ONCOMING TRAIN. I WILL INFORM THE FUNDING STATUS IN THE NEXT REPORT, AND DO SEND ENERGY FOR THE SUCCESS OF THE RELEASES. I HAVE BEEN WORKING TO GET TO THIS POINT FOR MANY MANY YEARS, AND IT DOES LOOK LIKE WE WILL FINALLY BREAK THROUGH THE ICE.
ONE FINAL SNIPPET FROM A BROTHER JUST IN:
Today on both NBC and CBS it was announced our currency would change by 12-15-2015 and it as the new Republic currency.
THAT WOULD BE JUST TOO COOL AND A BIG TICKLE. KEEP FINGERS CROSSED.
GOD BLESS AND HUMBLE THANKS FOR YOUR SUPPORT.
IN BUSTLING GRATITUDE.
LOVE AND LIGHT.
IN OUR SERVICE
ZAP
"GOD IS; I AM; WE ARE"
"BE GOOD, BE LEGAL, TELL TRUTH"
DECEMBER 13, 2015
COPYRIGHT ZAP 2013-2015
Thank you for the support you have given to keep this newsletter coming. We couldn't do this without your contributions. Please go to HYPERLINK "http://www.paypal.com" www.paypal.com and send to HYPERLINK "mailto:goneforthfornow@gmail.com" goneforthfornow@gmail.com.
Love and Kisses,
"The Office of Poofness"
Susan, ZAP, and Staff
Consultations, continue…contact.. goneforthfornow@gmail.com