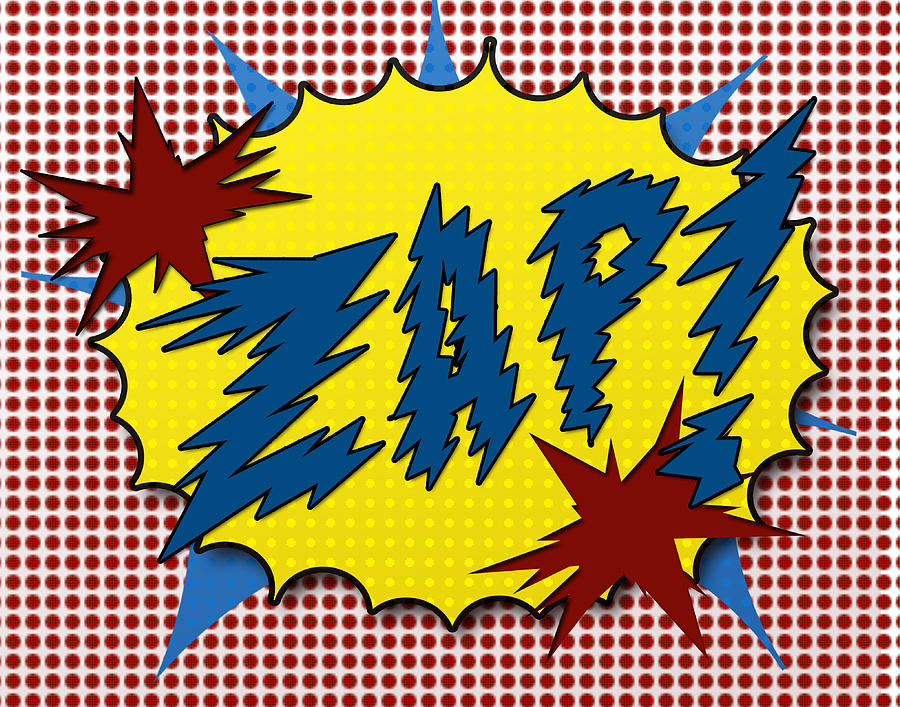 -------- Original Message --------
From: 2goforth
To: 2goforth
Subject: Fwd: MID-WEEK by ZAP from "The Office of Poofness"
Date: Wed, 13 Jan 2016 22:34:27 -0500
HI ALL
WE HAVE GOOD NEWS AND SOME DISAPPOINTING NEWS. THE DISAPPOINTMENT IS THAT THE BIG CLEAN HAS AFFECTED OUR RECEIPT OF THE PROJECT FUNDS TO NEXT WEEK. THE GOOD NEWS IS THAT THE FUNDS WILL ARRIVE. I RECEIVED INFORMATION FROM THE TRUST THAT ALL IS WELL, FUNDS ARE RELEASED AFTER BEING CLEARED OF ANY NEFARIOUS ORIGIN LIKE THE OVER 1 QUADRILLION OF LAUNDERED DRUG MONEY JUST UNEARTHED, AND ARE SCHEDULED FOR TRANSFER TO OUR CORPORATE ACCOUNTS NEXT WEEK.
THE DEEP INVESTIGATIONS THAT HAVE STARTED ON ALL THE BANKS WILL UNEARTH MUCH MORE I THINK, AS DRUG MONEY IS SO LARGE THAT THE CAVES THAT HOLD THE CASH ARE SPILLING OVER AND THE DRUG LORDS ARE HAVING A HARD TIME FINDING SAFE PLACES TO HIDE IT. I HAVE A FEW IDEAS CONCERNING NETHER REGIONS THOUGH… THE REGULAR LAUNDERING SYSTEMS THAT THEY USED ARE CLOSING OR CLOSED NOW, AND THEY ARE IN A PICKLE. IT IS SO SAD THAT SNUFFLES IS CRYING REAL CROCODILE TEARS. REALLY.
UNFORTUNATELY, THE BANKERS ARE BEING FIRED, AND NOT ARRESTED. ARRESTS WOULD DRAW WAY TOO MUCH ATTENTION AND MAKE LIFE MISERABLE FOR THE BANKS, AS WELL AS DEPOSITORS AND THEIR ABILITY TO ACCESS THEIR OWN MONEY. AS IT IS, IN ONE BRANCH OF HSBC IN HONG KONG, ONE OF OURS WENT IN TO CHECK HIS ACCOUNT AND SAW OVER 300 PEOPLE STANDING IN LINE WITHDRAWING THEIR MONEY. NEWS OF THIS NATURE TRAVELS VERY FAST IN CHINA.
THE LARGER FUNDS IN ACCOUNTS WERE TEMPORARILY FROZEN, AND THAT INCLUDED THE FUNDS THAT WERE TO BE TRANSFERRED TO US, BUT THEY HAVE NOW BEEN CLEARED AND RELEASED FOR TRANSFER. WE CAN NOW CONTINUE WITH OUR INFRASTRUCTURE SCHEDULE AND THAT WILL OCCUR NEXT WEEK WHEN WE FINALLY RECEIVE THE FIRST WIRES.
PROJECT FUNDINGS ARE NECESSARILY RE-SCHEDULED TO COINCIDE WITH OUR INFRASTRUCTURE DEVELOPMENT, BUT THE DELAY IS OBVIOUSLY SHORT AND MEASURED IN DAYS AND NOT MONTHS NOW.
IN ESSENCE, WE ARE STILL AHEAD OF THE CURVE IN OUR EFFORTS IN PROJECT FUNDINGS, AS BANKING USUALLY HAS RESUMED ON THE PRIVATE SIDE BY
JANUARY 15
, BUT OUR FUNDINGS ARE MOVING FORWARD BEFORE THIS REGULAR HISTORIC START DATE.
ON THE WORLD STAGE, ALL THE GLOBAL EVENTS WE HEAR ABOUT ARE REACHING A CRESCENDO, AND WE CAN EXPECT MAJOR CHANGES TO OCCUR THIS MONTH AND IN FEBRUARY.
THE RUMBLINGS WE HEAR REGARDING MASSIVE ARRESTS AND THE DEMISE OF CORPORATE USA IN FAVOR OF THE ORGANIC CONSTITUTION AND THE REPUBLIC APPEAR TO BE COMING TO CONCLUSION. THERE ARE MANY ARREST WARRANTS READY TO BE EXECUTED NOW, AND THE BEHIND THE SCENE ACTIVITIES ARE AT PEAK. MANY HIGH PROFILE INDIVIDUALS ARE PUTTING THEMSELVES FORWARD TO SPEAK TO THESE ISSUES. SO THE POLITICAL REFORM SIDE OF WORLD MATTERS WILL ALLOW US TO DEPLOY BADLY NEEDED PROJECTS TO CRITICAL AREAS MUCH MUCH FASTER.
ALTHOUGH WE DO NOT ENGAGE IN POLITICS, RELIGIONS AND CAUSES OTHER THAN OUR HUMANITY, WE ARE GRATEFUL FOR THE MASSIVE EFFORTS PUT OUT BY THESE BRAVE MEN AND WOMEN, THE ARMED FORCES, GOVERNMENTS, AGENCIES AND POLICE AGENCIES IN THIS LAST WAR ON THE DARK SIDE, AND WISH THEM A SPEEDY RESOLUTION TO THE CONFLICTS OUR HUMANITY IS UNDERGOING. IN PARTICULAR, I WISH TO POINT OUT THE EFFORTS OF JUDGE ANNA REITZ FOR HER EYE-OPENING DISSERTATIONS ON THE STATE OF AFFAIRS IN CORPORATE GOVERNMENT AND ITS EFFECTS ON A GLOBAL SCALE. SHE IS TRULY A VOICE AND A BEACON FOR TRUTH.
IN AN UNRELATED BUSINESS PROCESS, MISS PHIPPS HAS BRAINSTORMED OUR NEXT ENTRY INTO THE WONDERFUL WORLD OF GIZMOS, USELESS INVENTIONS, AND WEIRD APPLIANCES.
IN HONOR OF THE AMAZING STATE OF THE UNION SPEECH HANDLED BRILLIANTLY WITHOUT ANY EGO OR SELF-SERVING PLATITUDES, SNUFFLES AND THE GANG HAVE COME UP WITH A BRILLIANT NEW WATER THAT WE SUSPECT WILL TAKE THE HEALTH NUTS OF THE WORLD BY STORM. INSPIRED BY THE BIG MAN HIMSELF, THIS WATER, TAKEN FROM THE PRISTINE SNOUT OF THE WATER WELL PUMP DEEP IN THE MUDDY SALT FLATS OF PIG COUNTRY, WILL AMAZE AND MYSTIFY YOU.
MISS PHIPPS AND THE MARKETING TEAM HAVE COME UP WITH THE PERFECT NAME TO DESCRIBE THIS EXTRAORDINARY BEVERAGE.
"PIG WATER"
DESIGNED NOT TO SMELL TOO MUCH, THIS WATER IS LIKE THE SNAKE OIL OF YESTERYEAR, AND WILL CURE ANYTHING AND EVERYTHING FROM LEPROSY TO IMPOTENCE. TAKEN ORALLY, IT WILL CAUSE ALMOST NO DISTRESS TO THE INTESTINAL TRACK, SO DO NOT WORRY ABOUT THE FREQUENT TRIPS TO THE BATHROOM. IT IS EPA CERTIFIED SO YOU ARE ASSURED OF MINIMAL TOXICITY.
WE ALSO ANNOUNCE THE NEW IMPROVED DIET VERSION AS:
"PIG DIET WATER"
THIS LOW CALORIE WATER WILL THIN YOU OUT IN NO TIME FLAT. AGAIN DO NOT BE CONCERNED ABOUT THE FREQUENT TRIPS TO THE BATHROOM AS ALL THE BAD STUFF COMES OUT OF YOU, AND HELPS MAKE YOU ULTRA THIN. FUN FOR THE WHOLE FAMILY. DEODORANT NOT INCLUDED.
WE AGAIN THANK YOU FOR YOUR DEEP SUPPORT OF OUR EFFORTS AND WE LOOK FORWARD TO THE PROJECT STARTS.
IN BRAZEN GRATITUDE.
LOVE AND LIGHT
IN OUR SERVICE
ZAP
"GOD IS; I AM; WE ARE"
"BE GOOD, BE LEGAL, TELL TRUTH"
JANUARY 13, 2016
COPYRIGHT ZAP 2013-2016
Thank you for the support you have given us to keep this newsletter coming. We couldn't do this without your contributions. Please go to HYPERLINK "
http://www.paypal.com
"
www.paypal.com
and send to HYPERLINK "mailto:
goneforthfornow@gmail.com
"
goneforthfornow@gmail.com
. Please know we will be successful.
>
> Love and Kisses,
>
> "The Office of Poofness"
>
> ZAP, Susan and Staff
P.S.
HI ALL – WE GOT THE WORD THAT OUR PROJECT FUNDS ARE NOW GUARANTEED, AND WILL
COME EARLY NEXT WEEK – THEY CLEARED THE TRUST FUNDS, AND THE WAITING IS JUST
ABOUT OVER – IN THE MEANTIME, YOU CAN IMAGINE THE NEED FOR RESOURCES SO I
WILL NOT SAY MORE – YOUR IMMEASURABLE HELP HAS KEPT US WORKING TO GET HERE,
AND WE ARE HERE – MUCH MUCH THANKS – LOVE AND LIGHT – IN OUR SERVICE – ZAP