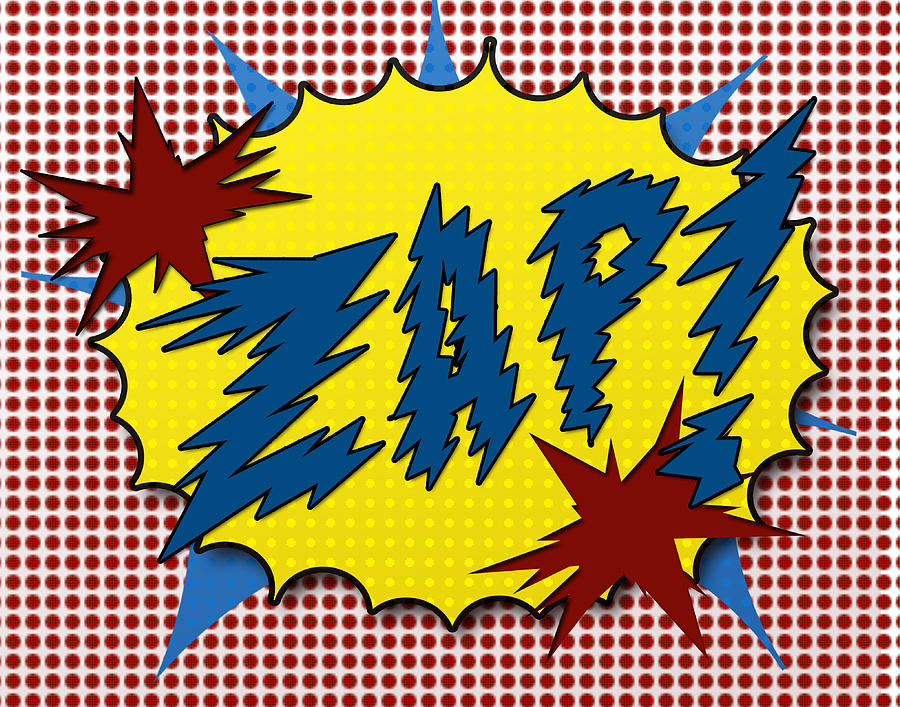 -------- Original Message --------
From: 2GOFORTH
To: 2GOFORTH
Subject: Fwd: Soldiers of the Heart
Date: Sun, 7 Feb 2016 21:08:46 -0500
Soldiers of the Heart
By: Melanie Safka
The park was a cathedral as we praised for his songs
And the contributions made to one and all
And we lit a thousand candles and sang his very best
And wept to see the greatness of him fall
El parque fue una catedral como lo elogió por sus canciones
Y la contribución aportada a todos y cada uno
Y que encendió miles de velas y cantaron lo mejor de sí
Y lloró al ver la grandeza de caer
Then all at once I looked around, recognized my friends
The ones I used to stand with long ago
And I wondered through my tears where we've been all these years
And how we ever grew so far apart I swear I'll never know
Luego, todos a la vez que miró a su alrededor, reconoció mis amigos
Los que se levantaba con mucho tiempo atrás
Y me preguntaba a través de mis lágrimas, donde hemos estado todos estos años
Y la forma en que nunca se hizo tan lejos te juro que nunca lo sabremos
'Cause we were soldiers of the heart
Fit together hand in glove
Marching in the name of heaven
For a world of peace and love
Just because we're older now
Doesn't mean we lost the fight
I can feel it in the air tonight
We'll be soldiers of the heart
'Til we fill this world with light
Porque éramos soldados del corazón
Encajan como anillo al dedo
Marchando en el nombre del cielo
Por un mundo de paz y amor
El hecho de que somos más viejos ahora
No significa que hemos perdido la lucha
Puedo sentirlo en el aire esta noche
Vamos a ser soldados del corazón
"Hasta que llenar este mundo con la luz
And we held each other tightly as we swayed beneath the sky
And I felt the pain inside begin to free
And I thought if all this planet could just hold each other once
What release and revelation there would be
Y nos abrazamos con fuerza a medida que se balanceaba bajo el cielo
Y sentí el dolor en el interior comienzan a liberar
Y pensé que si todo este planeta sólo podría sostener entre sí una vez
¿Qué versión y la revelación no habría
So I thank you all you dreamers for allowing us this time
To remember who we are and what we're for
For we stand again together with a power that's been renewed
Ain't nothing, nobody's gonna shake us anymore
Así que les agradezco todo lo que soñadores por permitirnos este momento
Para recordar lo que somos y lo que estamos de
Para que presentarse de nuevo junto con un poder que ha sido renovada
No es nada, nadie nos va a agitar más
'Cause we were soldiers of the heart
Fit together hand in glove
Marching in the name of heaven
For a world of peace and love
Just because we're older now
Doesn't mean we lost the fight
I can feel it in the air. . .
Porque éramos soldados del corazón
Encajan como anillo al dedo
Marchando en el nombre del cielo
Por un mundo de paz y amor
El hecho de que somos más viejos ahora
No significa que hemos perdido la lucha
Puedo sentirlo en el aire. . .
You may say I'm a dreamer
But I'm not the only one
I hope someday you'll join us
And the world will live as one
Puedes decir que soy un soñador
Pero yo no soy el único
Espero que algún día te unas a nosotros
Y el mundo vivirá como uno
Marching in the name of heaven
For a world of peace and love
Just because we're older now
Doesn't mean we lost the fight
I can feel it in the air tonight
We'll be soldiers of the heart
'Til we fill this world with light
Marchando en el nombre del cielo
Por un mundo de paz y amor
El hecho de que somos más viejos ahora
No significa que hemos perdido la lucha
Puedo sentirlo en el aire esta noche
Vamos a ser soldados del corazón
"Hasta que llenar este mundo con la luz
https://www.youtube.com/watch?v=7VOsYEA7U4M
Greetings and Salutations:
POOF SAID:
The word for you today is that much is brewing and much is happening and the time to get more attuned to the coming changes is NOW. Now and allow for the truth to begin to surface and not make light of it. Go for the truth; nothing but the truth; make it your business to listen to a deeper level of awareness. I am here; we are here and we are watching and waiting further word. The heat is on and the message of transition or change is brewing up a storm. Just know that you are the end result and you should be far more open to receiving than most are. Gather the forces and await the returns . They are coming…P...
SUSAN SAYS:
May we use this heart-wrenching waiting period to fuel our innermost core and celebrate the intense joy it will be to assist in the reconstruction of this planet. We have been chosen to be involved in providing beauty, grace and abundant Well-being for ALL.
Be ready and allow your grandest visions to take flight...
Remain at ease and Journey in Grace.
In regards to the PP's the news this week has be extraordinarily positive. The internet was full of rumors that the deliveries had been completed. WRONG..
Even the guys in the bleachers shook their heads in disbelief that it hasn't been delivered yet. However, my information suggests that all is lining up quite nicely for us and the gift we've been waiting for is nearly a reality…Much gratitude, Susan
ZAP SAYS:
HI ALL
YESTERDAY, I WAS INFORMED OF A GREAT AND MONUMENTAL MILESTONE IN THIS PLANET'S HISTORY. THIS MEANS EVERYTHING FOR US ALL. WE MAY HAVE DISCLOSURE MUCH FASTER THAN ANTICIPATED.
REMEMBER THIS MOMENT – IT IS TRANSFORMATIONAL FOR OUR HUMANITY.
THE MUCH ANTICIPATED PARADIGM CHANGE IS UPON US. I WILL SAY MORE AS I AM ALLOWED.
FOR NOW THOUGH IN MORE MUNDANE MATTERS, THE TIMING OF THE PROJECT STARTS REVOLVE AROUND THE FIRST FUNDS FROM THE TRUST THAT WILL LAND IN THE NEXT DAYS IN OUR CORPORATE ACCOUNTS. WE WILL THEN BEGIN THE INFRASTRUCTURE THAT WILL TAKE US TO THE NEXT LEVEL.
ALL PROJECTS SUBMITTED WILL BE PROCESSED, AND START GETTING FUNDED WITHIN THE NEXT MONTH OR SO. WE NEED AT LEAST A COUPLE OF WEEKS TO GET OUR ACT TOGETHER, AND GET THE OFFICES UP AND RUNNING.
I REALLY MEANT TO SAY MUCH MORE TODAY AND ANSWER SOME INTERESTING EMAILS, BUT PLEASE ALLOW ME TO HUNKER DOWN TO THE WORK AT HAND INSTEAD. THERE IS SO MUCH PAPERWORK TO DO NOW AND I AM ABSOLUTELY SWAMPED. I MUST FOCUS ON THE PENDING TRANSFERS TO CRITICAL FILES AND PEOPLE THAT HAVE BEEN ON STANDBY FOR SO LONG, AND CAN NOT AFFORD MISTAKES.
BUT I DO THANK ALL THAT HAVE JUST HELPED IN THE LAST DAYS (SINCE ADMIN DECIDED TO OFFER HIS VIEWPOINT), AND THE DONATIONS THAT HAVE COME HAVE HELPED SO MUCH THAT THE TEARS OF GRATITUDE HAVE COME NOT ONLY FROM ME BUT FROM MANY THAT BENEFITED AND UNDERSTOOD THE SOURCE OF THE HELP.
THE FAMILY AT THE TRAIN STATION HAVE GONE TO SEE THEIR FAMILY, AND ARE SAFE.
SOME MORE DAYS WERE BOUGHT AT HOTELS FOR SEVERAL CRITICAL PEOPLE OVERSEAS TO KEEP THEM ALIVE UNTIL THE FIRST BITS AND PIECES OF THE PROJECT FUNDS ARRIVE, AND THEY CAN ACTIVATE THEIR ASPECT OF OUR ORGANIZATIONS.
A FEW LIVING UNDER A BRIDGE WERE LOOKED AFTER AND FED.
IT IS YOUR BENEVOLENCE AND MAGNANIMITY THAT SAVED THESE SITUATIONS, AND MY HEARTFELT GRATITUDE IS YOURS.
THIS COMING WEEK, THE FIRST FUNDS WILL ESTABLISH INFRASTRUCTURE. IN THE FOLLOWING WEEK, MORE WILL COME IN TO CONTINUE THE BUILD OUT. THE WEEK OF THE 22ND WILL BE THE BIG WEEK WHEN LARGER FUNDS WILL ARRIVE TO BEGIN THE CRITICAL PROJECTS. THE FIRST WEEK OF MARCH WILL SEE VERY LARGE FUNDS COME IN TO BEGIN THE FUNDING OF ALL PROJECTS.
FROM THERE, IT WILL BE NOTHING BUT WORK AND GETTING PROJECTS DONE.
THIS IS OUR SCHEDULE, AND WITH THE RELEASES THAT HAVE COME NOW, THERE WILL BE NO FURTHER DELAYS IN OUR ROLLOUT.
THE LAST YEARS HAVE BEEN FILLED WITH VARIOUS DATES OF THIS RELEASE, AND THE FRUSTRATION LEVELS CLIMBED TO INCREDIBLE THRESHOLDS, AND A FEW CORE PEOPLE COULD NOT STAND IT ANYMORE AND LEFT FOR A VARIETY OF REASONS FROM DISAPPOINTMENT, TO RAGE AT THE DELAYS.
WE CURRENTLY HAVE EXACTLY 22 PEOPLE IN OUR CORE SITUATED ALL OVER THE GLOBE THAT ARE STILL HERE AND STILL PLUGGING ALONG. THESE FORM THE NUCLEUS OF OUR ORGANIZATION, AND WILL BE THE ONES THAT WILL MOVE THIS DEPLOYMENT FORWARDS FOR THE BENEFIT OF OUR HUMANITY.
MANY OF YOU ALREADY KNOW THE VISIBLE CORE PEOPLE, AND SOON YOU WILL KNOW THE REST AS WE BEGIN THE WORK AHEAD OF US. THE MECHANISM OF THE DEPLOYMENT IS FIRMLY SET, AND THE LAST ITEM CORPORATELY IS THE INVESTIGATION OF TAX JURISDICTIONS THAT WILL HELP THE VARIOUS PROJECT PROPONENTS MINIMIZE THEIR TAX EXPOSURE. THIS WILL BE HANDLED BY A VERY LARGE TAX LAW FIRM THAT HAS EXPERIENCE IN THE RESTRUCTURING OF VARIOUS COUNTRIES, CORPORATIONS, TRUSTS, AND SO ON. THEY ALSO DID MICROSOFT, SO I HAVE CHOSEN THESE GUYS TO DO US AND ALL PROJECTS. THAT WILL BE DONE ON OUR DIME AS THE RETAINER TO ENGAGE THEM IS A HEFTY 1 MILLION.
THIS WILL HELP THE LITTLE PROJECT GUYS AS MUCH AS THE BIG PROJECT GUYS, AND CUT OUT THEIR LEGAL BILL FOR THIS AS WE WILL INCORPORATE THAT STRUCTURING FROM WITHIN OUR ORGANIZATION.
SO I LEAVE YOU WITH THAT FOR NOW, AND WILL DO A LARGER MID WEEK ADDRESSING SOME OF THE EMAILS RECEIVED. AND BY THE WAY, MUCH THANKS FOR THE SUPPORT LETTERS. HEARTWARMING AND BOLSTERS OUR SPIRITS. MUCH THANKS.
BY THE WAY, WE ARE GOING TO BE CHANGING SERVER SYSTEMS FOR BOTH THE ORGANIZATIONS, AND FOR THE OFFICE OF POOFNESS. PLEASE EMAIL THE OFFICE AT HYPERLINK "mailto:2GOFORTH@SAFE-MAIL.NET" 2GOFORTH@SAFE-MAIL.NET TO GET ON THE MAILING LIST. SOME HAVE NOT GOTTEN ON AS YET, AND HAVE WRITTEN IN TO FIND OUT HOW TO AND OTHERS DEPEND ON FRIENDS.
GOD BLESS YOU ALL AND I WISH YOU ALL A HAPPY AND JOYOUS CHINESE NEW YEAR!
XIN NIAN KUAI LE MY DEAR MONKEY BROTHERS AND SISTERS!
AND ENJOY THE SUPER BOWL!
IN MEANINGFUL GRATITUDE.
LOVE AND LIGHT
IN OUR SERVICE
ZAP
"GOD IS; I AM; WE ARE"
"BE GOOD, BE LEGAL, TELL TRUTH"
FEBRUARY 7, 2016
COPYRIGHT ZAP 2013-2016
It's been said so often that it always darkest before the light of victory is upon us. Thank you for the support you have given us to keep this newsletter coming. It has kept many computers running. We couldn't do this without your contributions. Small or large contributions service many in need. Please go to HYPERLINK "http://www.paypal.com" www.paypal.com and send to HYPERLINK "mailto:goneforthfornow@gmail.com" goneforthfornow@gmail.com. Please know we will be successful.
Love and Kisses,
"The Office of Poofness"
ZAP, Susan and Staff
http://www.rumormillnews.com/cgi-bin/forum.cgi?read=39554