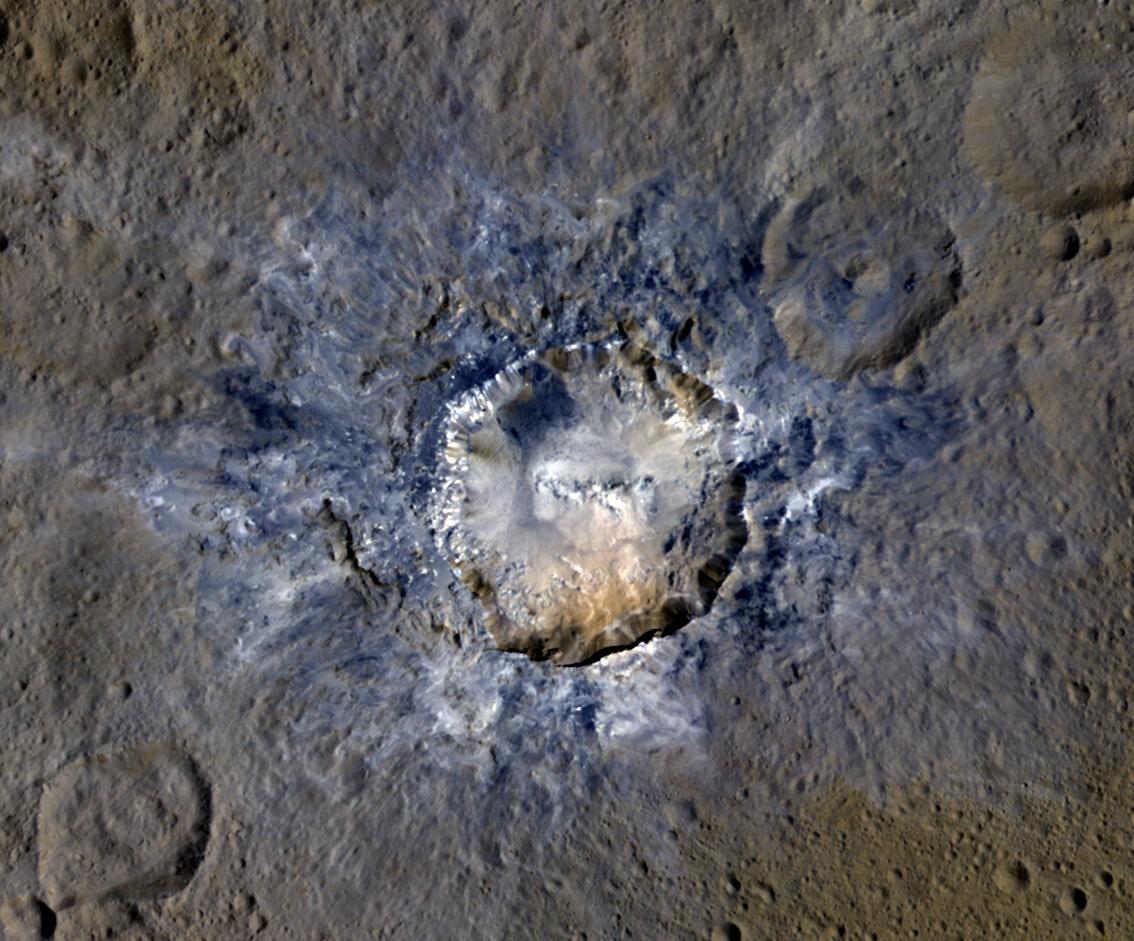 By | April 19, 2016
A strange crater on Ceres seems to be warning spacecraft not to land on the dwarf planet's battered surface.
The rim of Ceres' Haulani Crater is composed of relatively straight lines, making the 21-mile-wide (34 kilometers) feature look oddly like a stop sign, as several dazzling new photos captured by
NASA's Dawn probe
show.
"The crater's polygonal nature (meaning it resembles a shape made of straight lines) is noteworthy because most craters seen on other planetary bodies, including Earth, are nearly circular," NASA officials wrote today (April 19) in a description of the newly released images. "The straight edges of some Cerean craters, including Haulani, result from pre-existing stress patterns and faults beneath the surface." [
Photos: Dwarf Planet Ceres, the Solar System's Largest Asteroid
]
Dawn has been orbiting the 590-mile-wide (950 km)
Ceres
, the largest object in the main asteroid belt between Mars and Jupiter, since March 2015.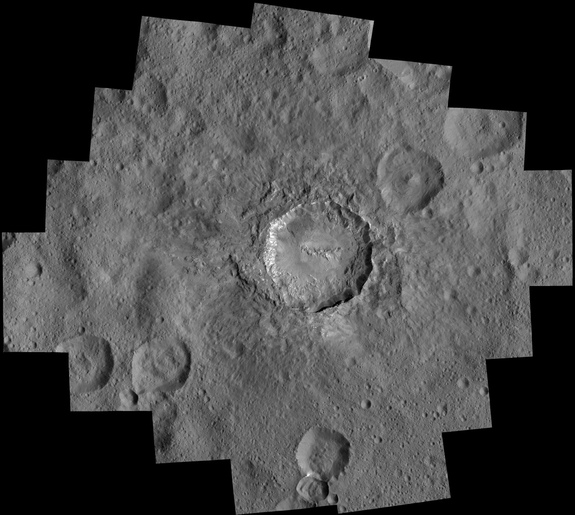 Over the past 13 months, Dawn has been studying the dwarf planet in a series of successively closer-in orbits. The probe reached its final orbit, which lies just 240 miles (385) from Ceres' surface, this past December.
Read more at ....
http://www.space.com/32621-ceres-stop-sign-crater-photos-dawn.html