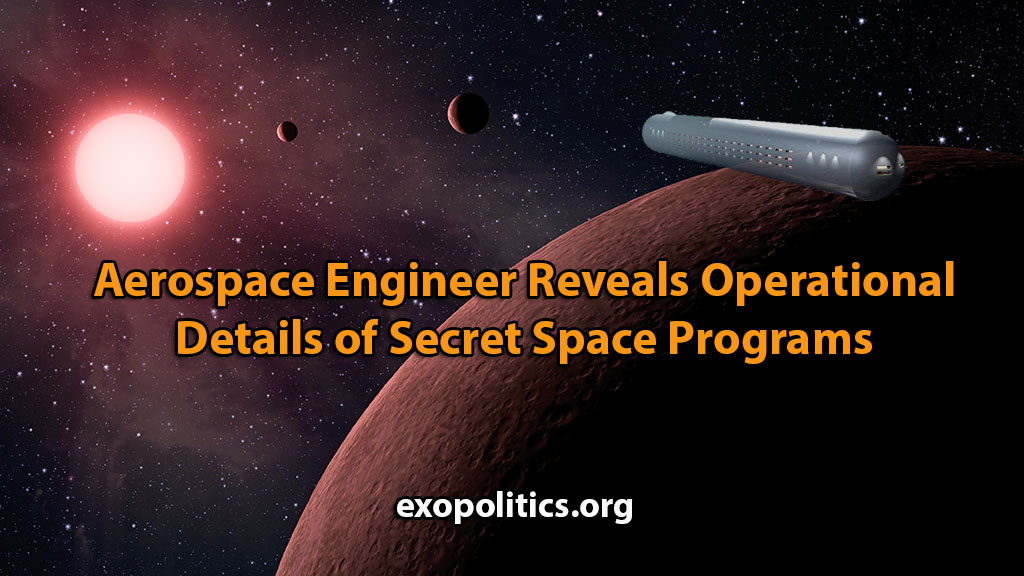 Retired aerospace engineer, William Tompkins, has just given his most detailed account yet about the operations of secret space programs on the September 27 episode of Cosmic Disclosure. Many of Tompkins' revelations corroborate the earlier testimony of the show's primary whistleblower, Corey Goode, who first publicly came forward in late 2014.
Previously, Tompkins has described in his book, Selected by Extraterrestrials, and in subsequent interviews, his involvement in two space programs. First came his assignment in intelligence operations on a German/Nazi led secret space program during the World War II, much of which was relocated to Antarctica. This space program evolved into what Goode later described as the "Dark Fleet."
After the War, Tompkins became directly involved in the development of a U.S. Navy secret space program called "Solar Warden," where he provided the early draft designs for kilometers long spacecraft and non-terrestrial bases, while working at the Douglas Aircraft Company from 1951 to 1963. Solar Warden, according to Tompkins, became operational in the early 1980s.
Tompkins's role in these space programs is supported by a number of documents provided in Selected by Extraterrestrials, and others provided in a March 2016 interview. In addition, FOIA documents have just been made available (to be described in an upcoming article), which confirm key details about Tompkins involvement in a Navy led espionage program aimed at infiltration of Nazi antigravity research projects during World War II.