Received via email.....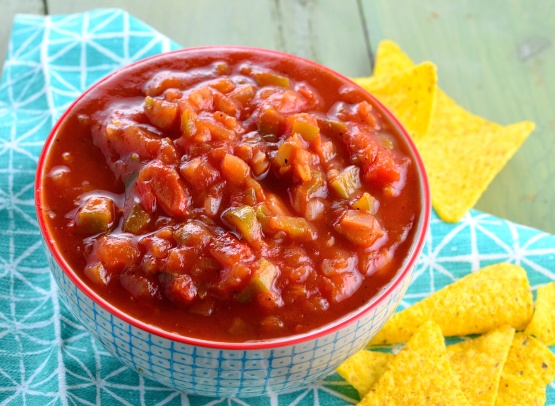 ----------


"Salsa"

Republic Update

Tuesday

November 15, 2016

----------
Happiness? A good cigar, a good meal, a good cigar and a good woman - or a bad woman; it depends on how much happiness you can handle.
-- George Burns
----------
Aloha Very Patient and Persistent Community,
If variety is the spice of life, then pour a little salsa over that chip on your shoulder after waiting around for the RV to pop, and get ready to stuff your face at a performance feast unseen in any era.
Private Placement Platforms (PPP) waiting on that one special release document from the Hong Kong Monetary Authority got it early this morning--meaning the entire world can now start freely trading at full speed--which is what we've all been waiting on here at the end.
PPP's are literally the origin of modern money. They take tangible assets and have banks issue debt instruments, loans and or letters of credit, against said assets at a steep discount, then the PPPs trade up the value between each other, until the instrument is ultimately resold to the general public through bond offerings and low risk interest investments.
This guaranteed arbitrage system is how sovereign families and governments both generate and utilize world markets to build large scale infrastructure projects, satiate sudden humanitarian disasters, and even fight worthy wars when necessary.
The PPPs were corrupted on the old financial system, same as everything else, and how people like George Soros and George W. Bush illegally manipulated governments, coups d'etats and currencies. PPPs are also how Donald Trump built his real estate and gambling empire.
Thankfully that industry has been cleaned up, and this is how btw the Elders plan to rehydrate the world long term.
Of the 53 zeros placed into the new Republic banking system, all will be reconciled via PPP trading against the global collateral accounts (in this particular instance the Matrix Funds). This includes a mechanism or trading platform to handle all currency structure payouts.
This is also why Obama suddenly left the country, as to meet GESARA requirements for GCR/RV release. As the final sitting yet resigned USA, Inc President cannot be in the country when the RV occurs either during the Easter or Christmas holiday season (which starts on Thanksgiving in the restored Republic of the United States).
Other note of interest, Donald Trump is well aware of the GESARA Republic mandate and has agreed to step down before the electoral college vote due to conflicts of business interests not personal reasons or scandal.
Although as a back up, the Russians and Chinese do have him on tape sleeping with teenage girls, same place as Bill Clinton, and can ruin his brand in a heartbeat should he step out of line.
The NPTB gave Donald the option of running for president in a bogus campaign against Hillary Clinton's clone/body doubles, in a battle of deplorable seventy year old candidates nobody really wanted in the first place.
The thinking with another fake election is why upset the apple cart for the American people and the world who follows our Presidential election so closely; instead, give them one last show and make the switch to their hand picked squeaky clean conservative President Paul Ryan at the electoral college level soon after the general election has completed.
Everyone is happy or at least happier, and the transitionary government structure bump in the road will be both understood legally and even appreciated morally.
Plus, this transitionary pathway still follows the Constitution word for word yet eliminates all doubt of who will be in charge of the nation after the RV, and possibly set up a hyper conservative, hyper Christian leadership base for the next 8 years--the Elders like that after seventy years of immorality post 1944 Bretton Woods Conference when the rescued the global financial system last.
Know that the secretive restored Republic Congress/electoral college has already elected and sworn in President Paul Ryan on an Indian Reservation in Reno, because within the countries of Washington, D.C., law makers do not have to follow the Constitution and haven't since 1871.
Talk about some red hot Intel salsa on your RV nachos!
On another note... the ZIM sovereign rate continues to soar due to one simple fact, that's just what the national in ground assets of Zimbabwe has been deemed to worth on the new benevolent financial system.
No one has to take the top end sovereign rate, but a few will ask and warrant it. Most, however, need and want much less. And while the screen rate might look something like this:
Everyone can ask and receive much less, even lower than the international screen rate if they so choose. Again, think of he ZIM like a blank check that can create your wildest dreams but also manifest some tremendous burdens.
Each of you must decide, hopefully through prayer, what your worth should be--it's my purpose to communicate the parameters of such an unprecedented opportunity and offer you perspective from both bookends. Hence he "Tough Love" post yesterday.
Out of all the currencies and historic bonds being redeemed after noon today, the ZIM is by far the greatest blessing and burden. And yes OWB, you read that right yesterday, the ZIMs final holding value well exceeds six figures--thus why some well see rates as much as 50,000 USN.
As is the case for things under God's Son, ZIM redemption blessings and burdens shall be perfectly in balance. And this it's an individual soul's free will to choose just how responsibility they are willing to accept.
This is why ZIM holders are chosen. It's a test of your connection and faith in God the Father.
The more you are in alignment with the will of God, the more responsibility you can and should take on and ultimately manage successfully.
The less you are in alignment with the will of God, the less responsibility you can and should take on as the less you will be able to manage successfully.
The ZIM Very simple material transaction in a complicated spiritual transition--where information is hard to find and the truth nearly impossible.
I guess it all depends on how hot you like your salsa:)
God is with us.
(* DC's Patrick and Pops, you both have my unconditional support as human beings of the light. Ignore the noise and laugh at the last minute ignorance. We shall do the same.)