Received via email from Mr. Ed.
Rumor Mill News Agents Forum
INTEL Update (Real News) via email - "Today's Intel" 6/3/17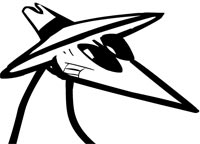 Posted By: Mr.Ed
Date: Sunday, 4-Jun-2017 00:22:05
Subject: Today's Intel 6/3/17
1. An "Adjudication Task Force" is ready to begin "Arrests of Corrupt Judges and Attorneys" in the entire U.S. :)
2. A few years ago, Russia and China were asked if they would attack the U.S.
They both refused stating that Americans were too heavily armed.
This was before we corrected our paperwork and told the world that we were not dead entities that the British claimed that we were.
The RAT FDR made us enemies of the State and took our grandparents gold and silver from them.
Karma finally caught up to Roosevelt when he refused to drop the nukes on Japan and was poisoned and replaced with high level Freemason Truman who agreed to drop the bombs.
The second target was Cacora but was fogged in so the B-29 named Bocks Car hit Nagasaki with the "Fat Man" Plutonium Bomb.
3. Videos have surfaced of Army Corps of Engineers blowing up earthen dams to flood New Orleans during hurricane Katrina in 2005.
The hurricane was created and steered to New Orleans via HAARP technology. (as well hurricane Andrew in Miami in 1992)
4. The military is beginning an operation to close bases all over the world to reduce redundancy and increase efficiency.
900 bases are no longer needed as the world has entered into G.E.S.A.R.A. which prohibits any more major wars on planet earth.
5. As planned, Trump is scheduled to resign soon and the Republic will be announced.
6. Remember that the original Hillary, Gates and Soros are already dead.
Only a few dying clones of theirs are left along with one double.