Received via email from 'One Who Believes'
***********************************************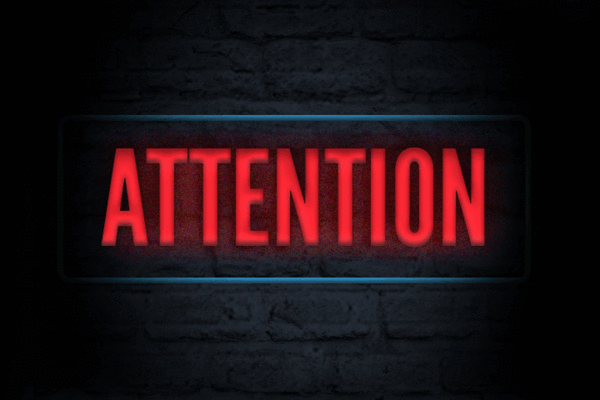 A MUST Read For Humans
This is a HUGE document that covers NESARA and our World Change from a MUCH HIGHER Source. This is the most amazing description of what is happening in our World and frankly, information that you would NEVER, EVER, Hear or read anywhere else. I just found this today, and have book marked it, and copied the entire thing onto a word document, for my further study and posterity.
Sure we get "Intel" reports from Kent Dunn, Channeled Masters, Zorra and others, BUT, this information is way beyond anything you have EVER Heard from any of these sources, and unless you knew what to ask, and probably never would. It is the most comprehensive, exciting, interesting, and amazing thing I ever read, and sounds like science fiction. But these are the times we are living in... Intelligent, benevolent beings, who's civilizations are literally millions of years ahead of ours, have come to help us rid our Planet of the Evil forces that have taken it over. It not only talks about "Clones" but also "Solid Holograms" as well. Wild Stuff!!!
There is no way I could post the whole thing here as it is too long. At this point, I am just going to post excerpts from the page to show you how interesting it is. My hope is that you find these excerpts so interesting, that you go to the link and check it our yourself.
These are just a few excerpts of what is in the whole page. It is so interesting and informative. I picked these particular excerpts to show you the range and variety of information it contains. Enjoy!
Signed: One Who Believes
Only Excerpts From Here
This is the Web-Page Dated: August 6, 2016
http://newdimension2012.blogspot.co.uk/2016/08/nesara-law-these-are-facts_6.html
-------------------
NESARA [National Economic Security and Reformation Act] was signed into Law by Bill Clinton in Oct 2000, but sealed from any attempt to prove its existence until it is announced, at which time it becomes fully enacted.
What are your sources on NESARA?
What I know comes from Faction 3 Intelligence, which is 38 levels above the President, which involves KOS, ACIO [Advanced Contact Intelligence Organization] of which I am a member, Ashtar Command, Ascended Masters, Mother Sekhmet, the president of the Solar Tribunal, and White Knights within the top levels of government and intelligence.
One of my friends was originally contacted by the team of 100 wealthy visionaries over 33 years ago and asked to help get the word out and be a liason between parties. My friend, Rama Arjuna, who is Ashtar's incarnated son, was contacted by Ashtar to combine their efforts with KOS in 1979 to help bring this to Announcement. All of these folks are real and backed up by Galactic Federation support, around the world in every country.
The sources of our information, come from both alternative broadcast media–like Air America Radio; local media personalities and, most importantly, from those at 38 levels above the President in the ACIO/Seal/Delta Teams/King of Swords/King of Egypt (code names of course); Mother Sekhmet through direct channelling; OOB meetings with Ashtar, Sananda, Ascended Masters on the Starships and Solar Tribunal Councils.
KOS has an encrypted telephone network through which he sends people messages to get information out to the public. He is based in D.C. and was appointed with St Germain by the World Court in 1999 as head of the worldwide militia of over 4 million, and is a high ranking member of the secret service.
-------------------
The world economic system will shift to transparent operations — Basel II was implemented in the month of April — precious metals backed currency and the federal reserve and its collection agent [IRS], and most corrupt alphabet agencies will be dissolved. Current Federal Reserve notes will be exchanged for US Treasury bills backed by Gold, Silver or precious metals on a $1 for $1 basis.
-------------------
KOS has the defacto authority, granted by the International Court of Justice at the Hague in 1999, to get NESARA Announced and the power to use his Martial Law authority "as needed." Lady Master Nada—previously appointed by the ICJ/World Court as International Special Prosecutor with authority to take whatever actions are required, including dissolving our Supreme Court and unsealing all 10,000 indictments and ordering arrests–is thereby the top Officer of the World Court and can override any order of that or any other court. As President of the Solar Tribunal and as NESARA's "Postal Lady", she is the ONLY one who can order NESARA's Announcement and authorize deliveries of funds.
-------------------
Are we under NESARA law now?
The King of Swords … put us inside NESARA Law and saved the world banks and stock markets from crashing. We've been under ICJ jurisdiction since then. So it may look like Congress has the power; that is a fiction. They are simply convicting themselves of treason…prior to being arrested and removed. We have been inside NESARA Law since Oct 1, 2008 and that has allowed many foundational changes to be implemented.
-------------------
How long has this been in the planning stages?
All of the measures now culminating have been planned for hundreds of years. This is no political party scheme. This is the Return of the Light to the Planet and the Planet's Ascension to the spiritual dimension by divine decree. All of the Universe is involved. Trillions of spaceships are here to help.
-------------------
What about the rest of us?
In addition to these beneficiaries, all citizens, men, women and children, of these countries — not in any program– will receive $10 Million, and forgiveness of most debt, bank credit cards, and student loans.
They can expect to receive their $10 Million within 72 hours after Announcement. Thirty days later we will have re-indexing on a 10:1 ratio. That means the buying power of that $10 Million will actually be the equivalent in purchasing power of $100 million. Pretty impressive result.
-------------------
Four countries – the US, the UK, Canada and Australia — will begin the NESARA distributions within 72 hours after Announcement of NESARA. Other countries are to be paid in sequential numerical order over the following 12-15 months. I neither created nor am involved with the administration of any of these major programs so I can't speak on the subject of how these programs were designed or the order of payments.
-------------------
Will every one of the original participants in the 78 major gifting programs receive a payout?
Everyone who has been operating mostly from integrity since entering one of the major gifting programs and whose intentions are harmonious with the divine purpose will receive a payout.
Anyone in these programs who has been intending or demonstrating criminally-corrupt intentions and whose spiritual frequency and behavior is inimical to 
unity, healing, harmony and integrity will not receive a payout from 
their investment in the programs.
How will this disqualification be determined?
KOS and his people have been monitoring everyone involved in the major gifting programs for years. Irresponsible, criminal behavior or intentions has basically disqualified one half of the original participants. That means there is more to be distributed in various ways by half as many people than was originally calculated. I won't cite expected amounts, but it should be clear that far more — perhaps double the original amounts — will now be available for the gifting programs and their intended humanitarian projects.
-------------------
Those obligations are of the Corporation USA, in D.C. They have nothing to do with NESARA. The money they put into their secret offshore accounts has been recovered by the Hong Kong Blondes who now work for KOS. The country settlements represent fraud/theft and none of them will get those funds—$300Trillion cyber-lifted from those secret accounts and back in the U.S. now…in safe hands.
-------------------
St. Germain has good projects benefiting the People that will get that money. Post Announcement, the Phoenix 'Rainbow' currency will be exchangeable by U.S. Citizens, in this country, on a $1=$1 basis. 30 days after NESARA's announcement, all non-NESARA funds/prices will be reindexed to wring inflation out of the world economy. That will put more spendable income into the hands of citizens.
-------------------
How is this operation being conceived and managed?
The St Germain World Trust … brought the gold of Atlantis forward for the Lightworkers of this time. One of the keys to the success of this culminated in the St Germain 'Advisories' which became NESARA. 

Ascended Master St Germain has watched over those funds and in addition has coordinated much gold coming here from Venus and other off-planet locations which cumulatively now equal $1+40 zeros which is sufficient to provide $10Million to each man, woman and child after NESARA's Announcement. These funds and others will result in the end all poverty on the planet within a 12-15 month period.
-------------------
When Bush signed that bogus bailout bill, it did not become law! He was under house arrest. That was what Ashtar meant on Tuesday 10/7/08, when he said: "Bailout Cancelled!" Signing that bill was only a way to get him to convict himself and all who were his corrupt co-conspirators in treason … going all the way back to 9/11. What this meant was that the Congressional votes had to do with the Corporation USA and not the Republic which is "We the People," who are being protected and funded inside NESARA.
-------------------
We are not waiting for Inauguration. Tying all these loose ends together: 9/11 Treason, the role of the Vatican/Pope; War Crimes; Financial Fraud on unbelievable level; Peace across the planet; Truth about Galactic presence and assistance throughout all times and ages; truth about all the clones, holograms of all types; complicity of the media; the rogue intelligence harassment of citizens; and criminal collusion and corruption with all government heads.
-------------------
Any fund transfers intended to subvert NESARA or steal the so-called Settlement Funds, will be intercepted and given over to St Germain and the criminals removed. They are being electronically 'tagged' and will be 'bagged' on a single command. Many are already 'missing in action'. This is crunch time for the tricksters.
-------------------
What will happen to the Federal Reserve and IRS?
Dennis Kucinich and Ron Paul are submitting legislation to put the Federal Reserve under the US Treasury and write off all that false-debt that is income for the Bushes and Cabal associates…and END IRS collections.
-------------------
What will be happening to the last cabal in these days ahead?
Ashtar stated on 11/18: "NESARA is NOW the Law of the Land. Black Ops funding is being cancelled and certain Black Ops programs are being dismantled and shut down." Many foundation changes are already being implemented. House Arrest of the leaders of 195 countries has been necessary as part of the changes. Ashtar said that the funding for the Black Ops programs have been shut down…permanently. Blackwater troops are ready to seek other work as they are not being paid what is owed to them. Cabal Black Ops programs are being defunded and will no longer have their drug money to fund them.
-------------------
No solid-hologram will actually take office … although Bush, Cheney, Paulson, Hillary, and many more in Congress and elsewhere in government and banking are now just that. Paschat Warriors are paying 'business calls' on the 13 Elder Dragon Families. These 'calls' are also happening to BlackWater, Haliburton and many others. All false intel stories about Obama or any appointees will be exposed. Do NOT think that any solid holograms will be taking office. With the Announcement, the 'power' to sustain those ones will be withdrawn and they will 'fizzle out'.
-------------------
On October 30th, in Asheville, NC, CH 13, WSOL, locals were surprised to see huge movements of large military aircraft–painted black–into the local area. CIA, FBI in large numbers filled the area, and then thousands of business-suited prisoners in handcuffs and leg shackles were loaded on the planes in the wee hours of the night. Those planes were headed for the Hague and the prisoners were said to be 10,000 bankers and associates indicted by Patrick Fitzgerald's 56 Grand Juries meeting over the last 3+ years. It was obvious that a Federal Judge had unsealed those indictments.
-------------------
10,000 bankers were arrested, tried in the Hague, and executed a week ago, while holograms are in their places in the top levels of the banks and their families will not know until after our Announcement. It has taken many, many years of secret Grand Jury sifting through mountains of facts to bring 10,000+ sealed indictments to be unsealed jointly by Patrick Fitzgerald and Lady Master Nada for serving by US Marshals, the military; interpol and backed by the Galactic Federation Ships over all our major cities now. That number comes from the 56 Grand Juries that met for over 3 years as part of Patrick Fitzgerald's investigations of various illuminati directed criminal matters. The King of Egypt is our direct source for that number and that information. It was his job to bring all of those ones indicted for treasonable offenses to Asheville, NC where they were guarded by a team of military, CIA and FBI before being put onto large black aircraft and flown to the Hague for trial and for execution a week later. The late night transport was reported on local TV Ch 13 and nowhere else.
-------------------
100 million reptilians have been removed over the last 8 years from surface and subsurface environments. Every organization, political, religious, military, legal, media, of any magnitude, on the Planet has been infiltrated and controlled by these ones, as agents of the 13 Old Dragon families. There has been almost complete control of every facet of existence until Faction Three, Galactic Federation, and the ascended masters were given permission in 1987 and 1999 to 'remove the controllers' and assist the planet in ascending. It is only in recent days that enough of us have awakened enough to tip the balance to the Light. That was by Divine decree and with direct Source Light infusions which will continue through Ascension.
-------------------
Some of the items in those 7000 lockboxes involve Trillions of dollars in gold certificates; incriminating evidence of organized crime heads, government intel services, agents, bankster operations–worldwide–that hit them like a brick-bat in the face. They just met to do 'damage control' during the Bilderbergers' meeting in Chantilly, VA. Make no mistake, the chainsaws are 'clearing the forest' of liars, lies, fraud, murder, and every other despicable practice you know or never heard of. There will be "shock and awe" when the details can be told.
-------------------
They didn't kill them all as they were in a rush to load up the gold and get it away before the explosions were detonated. So there were witnesses to each of these actions. A total of 75,000 people were actually killed in those demolitions on 911. Certain areas were targeted to destroy records and accounts detailing liabilities of cabal firms.
The Announcement was scheduled for 10:15 AM on Sept 11, 2001…but that was 'prevented' by the Twin Towers attacks, which were planned and executed by our own governments black ops agents. Sibel Edmonds, Valerie Plame and Joe Wilson, David Ray Griffen and many others are speaking out on this subject which will result in the arrest and removal of Bush, Cheney, et al, with a new election coming within 6 months of NESARA's Announcement.
-------------------
When will NESARA occur?
Lady Master Nada foreclosed on our Corporate Government on 9/30/08 when Bush defaulted on his payments. The KOS then put us inside NESARA Law and saved the world banks and stockmarkets from crashing. We've been under ICJ jurisdiction since then. So it may look like Congress has the power; that is a fiction. They are simply convicting themselves of treason…prior to being arrested and removed.
-------------------
What is President Obama doing about NESARA?
Barack Obama has been meeting with terrestial and extraterrestial councils in recent weeks including during his 'vacation' in Hawaii. He is our President and is also the 9th member of the Sirian Council of Nine so he has prepared himself for the last 1000 years for the role he now will play in bringing NESARA to Announcement; assisting in exposing all the War Criminals involved in Economic and Political Treason since the US Planned and Executed travesty of 911.
-------------------
That involves international cabal families in many countries. The theft of over $100 Trillion of the public's funds is also involved. Planned genocide of more than 6 Billion of the world's population along with total dictatorial control of all earth's assets has been the cabal's objective since they first came here 65 Million years ago.
-------------------